Thanks for checking out this week's episode. If you clicked on today's topic, then I'm sure you're asking the same question we are: Does the traditional content marketing funnel still work?
The answer is an emphatic NO.
Funnels like this one are a dime a dozen and for the past 20+ years have been the backbone to our content marketing strategies.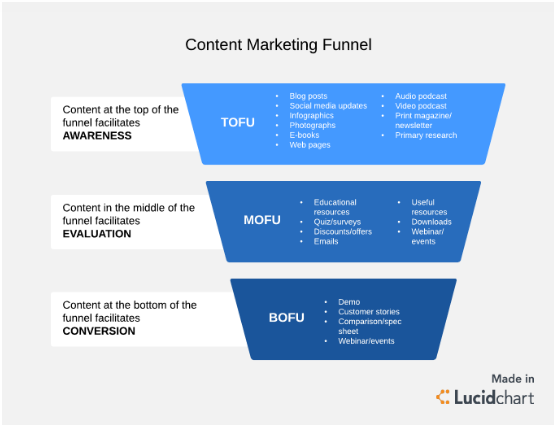 Yes – some of the top, middle and bottom of the funnel marketing strategies still fit into our modern-day content mix, BUT it's honestly no longer a traditional linear model. The buyer journey today is WAY more complicated and reflects a looping decision journey where buyers move down, up and sideways on their own terms at their own time.  Why? Buyers are using social media, web, mobile and more during every stage of the traditional funnel.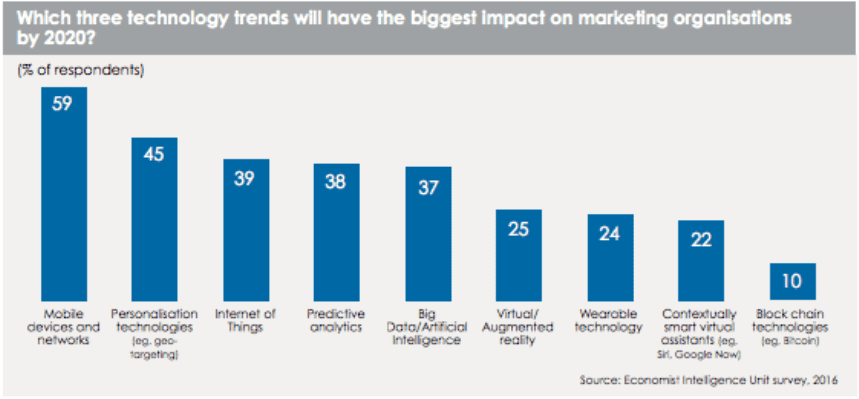 I think about how I personally research and buy and you're absolutely correct.
I love this quote by Nick Worth at MarketingLand: "Now more than ever, consumers expect brands to understand them and treat engagements as evidence that they are committed to knowing them better as individuals. Whether it be through recommended products, engagement channel preferences (like social media or email), more relevant content or selecting better promotions, brands will benefit from going the extra mile."
From a B2B perspective, I feel confident that we're trending in the very same direction. The B2B sales cycle has begun to mimic our own expectations on the consumer side. As marketers, we MUST embrace this shift if we're going to continue to be relevant to our customer base and prospect communities. Our buyers aren't looking to get to know us, they want us to get to know them.
The core value of understanding the pain points of our buyers is as critical today as it was 20 years ago, but personalizing our marketing to their specific needs is an expectation that they have before they even engage with us. How we rise and respond to this challenge is now a key indicator of our future success.
So what does this new content funnel look like? The best version we could find is this one by Campaign Monitor.

It's not perfect, but it's better than the traditional funnel. There is still a flow to the focus of our interactions but provides the necessary opportunities for buyers to come in and out on their terms.
The key take-away of killing the traditional content funnel is buyers want to consume content whenever, wherever, and however they please. We need to offer valuable content, in the right place, at the right time, with personalized iterations across a variety of distribution channels.
Excellent point, but it's also critical to remember that our content assets are not linear either. Today more than ever, our buyers are utilizing a wider variety of mediums to consume content. They include traditional text of course, but ever-increasingly include video, audio, and graphics. As marketers, we must be creating content for each of these asset types, as well as be thinking about adjusting our SEO content strategies to include voice and SERP (Search Engine Results Page) results to maximize engagement.
Diversifying the type of content asset is huge, but equally as important is to diversify your distribution channels as well. They should include a mix of paid, owned, and earned. We must be hosting and sharing content in multiple locations. Some of those channels can do both like LinkedIn or YouTube. The key is to offer a place for the content to reside long term where your prospects will self-select, engage, follow and hopefully share with their community.
Remember – the process is no longer about creating a content strategy that is top-down. Allow yourself to move away from this rigid model to build a more personalized and fluid approach that engages your buying and customer communities on their terms – when, where and how they please.
Until next time, Remember to Grow Your Brand. And Drive Demand!