The Frost Advantage
Frost & Sullivan integrates a combination of perspectives, comprehensive industry coverage and "on-the-ground" analysis in virtually every region of the world. No other Consulting and Research firm can provide the depth and breadth of information and analysis.
Most Trusted Global Research & Advisory Firm
Year after year, CEOs cite driving growth as their top priority. However, research shows that as many as 80% of all companies will fail within their first 18 months—underscoring just how difficult it is to develop and sustain a profitable growth engine. Numerous challenges can derail a company's strategy, from poor opportunity identification to unsuccessful implementation. Each company's methods for avoiding these pitfalls are unique.
Over the past six decades, Frost & Sullivan has become world renowned for its role in helping investors, corporate leaders and governments navigate economic changes and identify disruptive technologies, mega trends, new business models and companies to action resulting in a continuous flow of growth opportunities to drive future success. Our team of the world's best and brightest consultants, analysts, economists, and futurists guides organizations through the information maze by providing a 360-degree view of industry intelligence to help.
Co-Creative Partner
Attentive, collaborative client engagement and fresh perspective
Strategic Innovation
Leverage highly curated data analytics to breakdown the "so-what" implications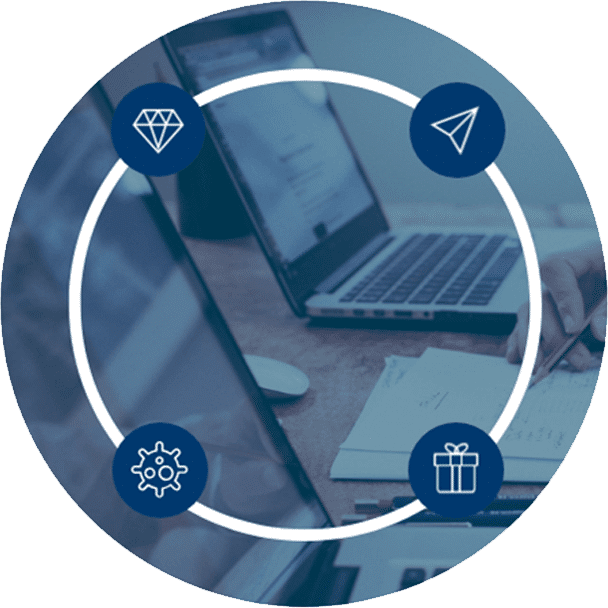 Deep Industry Expertise
Continuous monitoring across major industries and markets
Most Trusted Advisory Firm
Proven ability over 57 years in business to lead and manage across teams
Integrated & Balanced Solutions