Visionary Headliners, Rockstars and Fab Facilitators
Gaurav Banga
Chief Executive Officer & Founder
Balbix
April Bertram
Business Development Director, IoT
GOJO Industries
Julie Brown
Executive Director of Business Transformation – Services
Johnson Controls
An industry thought leader in IoT with over twenty years of experience working in the technology sector. She combines an entrepreneurial mindset with B2B and B2C business experience making her an industry resource for strategic approaches to creating IoT business models designed to create the maximum potential for customers.
As Executive Director – Services Transformation, Julie is responsible for driving advantaged services around for the Johnson Controls services businesses around the globe.  This includes designing and deploying best practices and solutions around truck-based service teams in HVAC, Fire and Security.
Paul Campbell
Head of Digital Innovation
BAT
Amit Garg
Co-Founder and Managing Partner
Tau Ventures
Rama Mallika
Head of Market Research and Senior Director, Analytics & Insights
PayPal
Amit is the Cofounder and Managing Partner, Tau Ventures, with an investing focus on applied AI in digital health, automation (car, drones, robots) and enterprise. Prior to Tau Ventures, Amit built his experience in venture at Samsung NEXT Ventures, Norwest Ventures and co-founding the insurance startup HealthIQ.
Kay Malcolm
Senior Director, Database Product Management
Oracle
Andrew Maywah
Investment Director
TDK Ventures, Inc.
Tony Melanson
Vice President Strategy & Marketing
Atheon
Andrew is an Investment Director and Founding member of TDK Ventures, the corporate venture capital arm of TDK, with investments in innovative technology companies in the fields of energy, environmental transformations, fundamental material science and sustainability. Prior to TDK Ventures, he was a Partner at Silver Tiger Capital, a boutique private equity firm in Beijing, China.
Tony leads Aethon's product strategy efforts along with commercial marketing. Aethon was one of the first successful autonomous mobile robotics companies to emerge, and over the last 15 years they have developed a unique perspective on the mobile autonomy space particularly in healthcare and hospitality but also in retail and industrial sectors.
Tom Stepien
Chief Executive Officer & Co-Founder
Primus Power
April Walker
Senior Director, U.S. Microsoft Technology Centers
Microsoft
Rockstar Insights from Frost & Sullivan
Rick Ainsworth
Chief Commercial Officer
Frost & Sullivan
Shahed Amanullah
Global Vice President, Customer Experience
Frost & Sullivan
Dan Colquhoun
Senior Vice President
Frost & Sullivan
In his current role, Rick is focused on delivering on the company's brand promise through service delivery, packaging, go-to-market, sales and experience. He has a background in strategy consulting and has worked with a variety of companies in operations, strategy, innovation and business development.
Whether running hackathons for Facebook & Google, briefing the President in the Oval Office, or being interviewed by Wolf Blitzer on CNN, Shahed Amanullah has long been sought for his advice on entrepreneurship, innovation, and messaging strategies for global audiences. His career has taken him from venture-funded Valley startups to the World Bank and State Department, always seeking to create solutions at the intersection of technology, branding, and diplomacy.
Dan is the Senior Vice President of the Customer Research Group at Frost & Sullivan with over 35 years of experience in marketing research. He is a unique market research hybrid with a combination of extensive applied experience and executive management of research enterprises.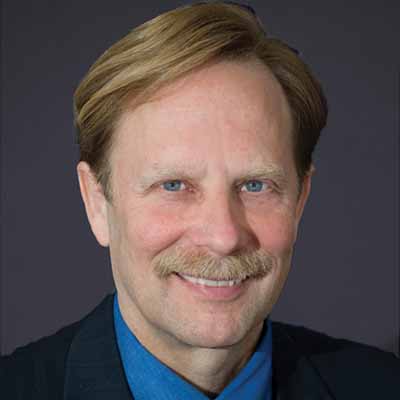 David Frigstad
Chairman
Frost & Sullivan
Chaitanya Habib
Research Consultant, Visionary Innovations Group
Frost & Sullivan
Darrell Huntsman
Chief Executive Officer
Frost & Sullivan
David has devoted his career to helping companies generate, evaluate and implement innovative growth strategies. As Co-Founder of Frost & Sullivan he grew the company into a world leader in providing economic, technology, competitive, customer, demographic and best practices research to support clients with their investment and business strategy decisions. Today, the company is focused on helping clients become visionary innovators in their industry.
Chaitanya's expertise lies in identifying and tracking emerging trends and technologies that create white-space opportunities. At her current role in Frost & Sullivan, she designs and delivers innovation workshops that enable her clients to develop robust and impactful innovation portfolios.
As Chief Executive Officer of Frost & Sullivan, Darrell drives and implements the organization's vision as he reinvents how Frost & Sullivan will apply technology and domain expertise to identify and prioritize its customers' most pressing growth opportunities. He has 20+ years of experience with Bain & Co., LexisNexis, 3M and with private equity and technology start-ups.
Richard Sear
Senior Vice President & Chief Solutions Architect
Frost & Sullivan
Krishna Srinivasan
Global President & Managing Partner
Frost & Sullivan
Archana Vidyasekar
Global Research Director
Frost & Sullivan
Richard is a world renowned innovation, technology and trend strategist having brought real practical transformations to companies and governments spanning six continents in his twenty five years. Richard prides himself on the highly actionable nature of his work and the track record of proven products in market that have impacted hundreds of industries and peoples everyday lives.
As an Executive Board Member, Krishna is deeply involved in advising Frost & Sullivan's client organizations in defining and delivering innovative growth strategies. The architect of growth tools including the Growth Pipeline Engine, the Growth Pipeline Audit and the Frost Radar, Krishna combines his 12 years of experience as Global President of Frost & Sullivan with nearly 30 years of experience in research and consulting across multiple markets and technologies.
Archana is currently the head of Frost & Sullivan's trends research practice. Her team tracks close to 40 Megatrends and over 100 thematic opportunities. Her expertise includes trends forecasting, innovation feasibility analysis, product ideation, and future markets research.
Jillian Walker
Vice President, Consulting, TechVision
Frost & Sullivan
Jillian's work as a Principal Consultant with Frost & Sullivan's Visionary Innovation Group (VIG) concentrates on a deep understanding of the socioeconomic, technological, and demographic megatrends that will impact business, government, and societies through the coming decades. Specifically, in her role with VIG, I have worked in areas as diverse as automotive and transportation, financial services, energy, industrial process, public sector, and education.