Visionary Headliners, Rockstars
and Fab Facilitators
Interested in Becoming or Nominating a Speaker?
Hari Abburi
Global Director
Caltech Executive Education
Hari Abburi is a well known thinker, author and consultant in the area of agility for strategy, leadership and organization. He has over 26 years of global industry experience, helping CEOs and organizations change faster than their industry curve. He defines agility as 'Being At The Speed Of The Customer'.
Anne Chow
Chief Executive Officer – AT&T Business
AT&T
Anne has over 25 years experience leading diverse global organizations through major transformation, developing, executing and growing innovation. She is known for building and cultivating world class teams.
Gaurav Banga
Chief Executive Officer & Founder
Balbix
Gaurav Banga is the Founder and CEO of Balbix, and serves on the boards of several companies. Before Balbix, Gaurav was the Co-founder & CEO of Bromium and led the company from inception for over 5 years. Earlier in his career, he served in various executive roles at Phoenix Technologies and Intellisync Corporation, and was Co-founder and CEO of PDAapps, acquired by Intellisync in 2005.
April Bertram
Former Senior Business Development Director
GOJO Industries
An industry thought leader in IoT with over twenty years of experience working in the technology sector. She combines an entrepreneurial mindset with B2B and B2C business experience making her an industry resource for strategic approaches to creating IoT business models designed to create the maximum potential for customers.
Asha Brown
Director of Market Intelligence
Pulte Group
As a leader within the Market Intelligence discipline at the country's 3rd largest homebuilder, Asha currently supports strategic initiatives focused on growing Pulte's local footprint in Northern California, expanding to additional national markets across the country and keeping her finger on the pulse of innovative new home construction trends. In all of these workflows, she is driven by a deeply-rooted curiosity to investigate, understand and uncover strategic insights that propel Pulte forward.
Julie Brown
Executive Director of Business Transformation – Services
Johnson Controls
As Executive Director – Services Transformation, Julie is responsible for driving advantaged services around for the Johnson Controls services businesses around the globe.  This includes designing and deploying best practices and solutions around truck-based service teams in HVAC, Fire and Security.
Mike Caimona
Chief Customer Officer
Aurora Flight Sciences, A Boeing Company
Mike has over 25 years experience focusing on customer mission success in innovative technology organizations. He has worked to align the strategy, marketing, and new business divisions to have a unified customer centric approach while successfully achieving business objectives.
Paul Campbell
Head of Digital Innovation
BAT
Growth Innovation Leadership Council Member
Paul Campbell has been a thought leader in corporate innovation for more than two decades. His experience with a broad range of business models, technologies, and products around the world lends him a unique perspective on the changes in business innovation and leadership.
Stephanie Cherrin
Principal
Porsche Ventures
Stephanie leads strategic investments in startups on behalf of Porsche AG across the United States. Stephanie has worked at both institutional and corporate funds across Europe, Israel and the US and has a global view of where the world's investment ecosystems are heading.
Amit Garg
Co-Founder and Managing Partner
Tau Ventures
Amit is the Cofounder and Managing Partner, Tau Ventures, with an investing focus on applied AI in digital health, automation (car, drones, robots) and enterprise. Prior to Tau Ventures, Amit built his experience in venture at Samsung NEXT Ventures, Norwest Ventures and co-founding the insurance startup HealthIQ.
Alex Goryachev
WSJ Best-selling Author
Fearless Innovation
Alex is an award-winning global innovation strategy executive and a Wall Street Journal Bestselling author of "Fearless Innovation". He led critical transformation initiatives at Cisco, Pfizer, IBM and Napster. Alex is US delegate and Technical Advisory Group member in the International Standards Association (ISO), defining global common standards for Innovation Management.

Christine Hawkins
Director, Digital and Customer Process Transformation HP
Christine is a globally recognized presenter whose current role includes aligning resources across 11 global process improvements while identifying white space opportunities. She expertly designs and leads business processes that delight customers and exceed targets.
Samantha Huang
Principal
BMW i Ventures
Samantha Huang is a Principal at BMW i Ventures, where she focuses on investments across AI and big data, autonomous driving, Industry 4.0, sustainability, and the next generation of human experiences. She also serves as Head of Content for the Emerging Venture Capitalists Association, which is the most active pre-partner nonprofit organization for empowering the next generation of venture capitalists.
Gary Magenta
Chief Pot Stirrer
The Magenta Mix
As speaker, author, executive coach, and advisor Gary changes the game as a trusted advisor who helps leaders gain clarity, cut to the core, and develop a plan for success.
Rama Mallika
Head of Market Research and Senior Director, Analytics & Insights
PayPal
Rama is part of PayPal's Financial Planning & Analytics leadership team and is currently supporting strategic decisions enabled from an "outside-in" perspective on customers and market. He has extensive experience across B2B and B2C global markets and brings a keen sense of understanding of the value of insights in enterprise planning and decisioning.
Kay Malcolm
Senior Director, Database Product Management
Oracle
Kay leads a team of database product managers who develop strategy, key initiatives, infrastructure and programs to enable our customers, sales consultants and implementors to work smarter, not harder, and get direct access to Oracle's Database technology in combination with Oracle's other platform solutions. Kay defined and created Oracle LiveLabs, has appeared in a commercial for Oracle recently (check it out and make sure to like it: bit.ly/omlhiphop), is an active diversity ambassador for Oracle, and is an Oracle mentor for several early career professionals.
Andrew Maywah
Investment Director
TDK Ventures, Inc.
Andrew is an Investment Director and Founding member of TDK Ventures, the corporate venture capital arm of TDK, with investments in innovative technology companies in the fields of energy, environmental transformations, fundamental material science and sustainability. Prior to TDK Ventures, he was a Partner at Silver Tiger Capital, a boutique private equity firm in Beijing, China.
Tony Melanson
Vice President Strategy & Marketing
Atheon
Tony leads Aethon's product strategy efforts along with commercial marketing. Aethon was one of the first successful autonomous mobile robotics companies to emerge, and over the last 15 years they have developed a unique perspective on the mobile autonomy space particularly in healthcare and hospitality but also in retail and industrial sectors.
Srirnam Ramanthan
Engineering CTO AI Product Development
GenPact
Sriram (Sri) is a cutting edge technology executive focused on driving technology innovation and growth at Genpact's Digital team. He is a recognized innovator with over 150 patents to his name and has spent his entire career driving new product incubation and growth.
Gayleen Rothrock
Group Vice President of North America Tech Strategy & Innovation
Oracle
Gayleen is Group Vice President of Business Development, Strategy and Innovation at Oracle leading the creation and deployment of GoToMarket initiatives for North America Cloud and Technology group. Gayleen uses her technical background and strategy experience to put the customer first in sales programs.
Kristina Serafim
Managing Director
Verizon Ventures
Kristina focuses on early stage investments in data science, ML, AI, immersive and gaming technologies, enterprise SaaS and deep tech. She joined Verizon Ventures from Verizon's ML and AI product team, and prior to that was Managing Director at Intellectual Ventures.
Bill Sexton
Vice President, Customer Relationship Management
Global Industrial
Growth Innovation Leadership Council Member
Bill is part of Global Industrial's executive leadership team leading the effort to develop synergy between the marketing, product, and sales teams. Prior to this role he supported development of growth driven sales and sales operations teams for Global Industrial, Zebra Technologies, & Motorola Solutions. 
Tom Stepien
Chief Executive Officer & Co-Founder
Primus Power
Tom has over 30 years of engineering, operations and general management experience at small and large companies. Prior to helping launch Primus, he was a VP/GM at semiconductor equipment manufacturer Applied Materials responsible for a $500 million business.
Jeanette Uddoh
Head, Experience Design & Innovation
United Bank for Africa
Jeanette is currently the Head, Experience Design & Innovation at United Bank for Africa (UBA), one of the largest Pan-African Banks. Prior to joining UBA, she headed the Innovation Team at Access Bank where she was charged with leading the Bank's innovation journey and creating an innovative culture. She has overseen catalyse innovative changes and applied design thinking methodologies in bank-wide innovation projects, both incremental and disruptive. Jeanette is an international award-winning innovator – she is Boston, Massachusetts based Innovation Leader's Most Valuable Player (MVP) 2020, and the only African and Nigerian to win the award since its inception; she's also a recipient of the Global Women in Leadership 2021 award.
April Walker
General Manager, US Microsoft Technology Centers
Microsoft
April Walker is the National Director of the US Microsoft Technology Centers (MTC), in this role she is responsibility for setting the vision, strategy, and overseeing the operations of (15) MTCs across the US. An accomplished engineer and expert in cybersecurity, AI, and cloud, April began her career in STEM more than 30 years ago in the DC area and amassed an impressive portfolio of success leading organizations in the corporate arena. A technology evangelist and change-leader, she has been the catalyst for driving innovation for many F500 corporations.
Tatiana Zander
Director Technology Innovation, Chief Technology Office
Ericsson North America
Tatiana is responsible for innovation and thought leadership across Ericsson North America.  She drives and streamlines innovation and lab strategy across all operator and enterprise customers, while always looking for the next disruption.
Rockstar Insights from Frost & Sullivan
Rick Ainsworth
Chief Commercial Officer
Frost & Sullivan
In his current role, Rick is focused on delivering on the company's brand promise through service delivery, packaging, go-to-market, sales and experience. He has a background in strategy consulting and has worked with a variety of companies in operations, strategy, innovation and business development.
Shahed Amanullah
Global Vice President, Customer Experience
Frost & Sullivan
Whether running hackathons for Facebook & Google, briefing the President in the Oval Office, or being interviewed by Wolf Blitzer on CNN, Shahed Amanullah has long been sought for his advice on entrepreneurship, innovation, and messaging strategies for global audiences. His career has taken him from venture-funded Valley startups to the World Bank and State Department, always seeking to create solutions at the intersection of technology, branding, and diplomacy.
Brian Fitzpatrick
Partner
Frost & Sullivan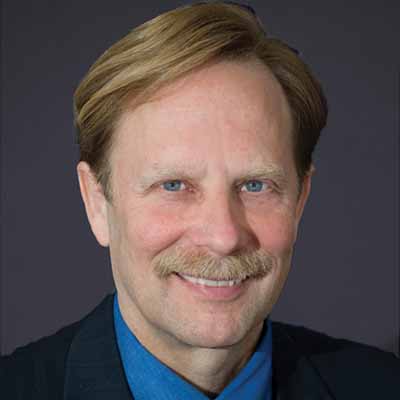 David Frigstad
Chairman
Frost & Sullivan
David is passionate about supporting companies with the generation, evaluation and implementation of innovative growth opportunities. David's leadership has steered Frost & Sullivan to the center of an ecosystem of best practice cultivation, executive peer support, and cutting-edge insights that is singularly focused on reshaping the world through managed growth.
Darrell Huntsman
Chief Executive Officer
Frost & Sullivan
As Chief Executive Officer of Frost & Sullivan, Darrell drives and implements the organization's vision as he reinvents how Frost & Sullivan will apply technology and domain expertise to identify and prioritize its customers' most pressing growth opportunities. He has 20+ years of experience with Bain & Co., LexisNexis, 3M and with private equity and technology start-ups.
Shawanda Roberts
Vice President
Frost & Sullivan
Richard Sear
Senior Vice President & Chief Solutions Officer
Frost & Sullivan
Richard is a world renowned innovation, technology and trend strategist having brought real practical transformations to companies and governments spanning six continents in his twenty five years. As comfortable in a pair of jeans leading CEO's through experiential exercises as he is speaking to 5,000 people, Richard prides himself on the highly actionable nature of his work and the track record of proven products in market that have impacted hundreds of industries and peoples everyday lives.
Krishna Srinivasan
Global President
Frost & Sullivan
As the architect of the Growth Pipeline Engine, the Growth Pipeline Audit and the Frost Radar, Krishna is focused on transforming the company's overall strategy to deliver the Growth Pipeline as a Service (GPaaS) value proposition. To that end, he is deeply involved in shaping the company's product, sales and advisory strategies and most importantly, leads the charge with many client organizations in defining and delivering innovative growth strategies. In serving as Executive Board Member, Krishna combines his 12 years of experience as Global President of Frost & Sullivan with nearly 30 years of experience in research and consulting across multiple markets and technologies.
Jillian Walker
Vice President, Consulting, TechVision
Frost & Sullivan
Jillian's work as a Principal Consultant with Frost & Sullivan's Visionary Innovation Group (VIG) concentrates on a deep understanding of the socioeconomic, technological, and demographic megatrends that will impact business, government, and societies through the coming decades. Specifically, in her role with VIG, I have worked in areas as diverse as automotive and transportation, financial services, energy, industrial process, public sector, and education.