The COVID-19 pandemic has made the commercial aerospace industry focus more on new technologies to help run business operations more efficiently and provide better product offerings to their customers.  In H1 2021, Frost and Sullivan performed a research study, "Disruptive Technologies Transforming the Global Commercial Aerospace Industry Through 2035", and identified 18 disruptive technologies that will be impacting the commercial aerospace industry by 2035. 
In the past few years, the demand for connectivity has risen due to an increase in the focus of the commercial aerospace industry towards connected aircraft and inflight entertainment. These technologies help the airlines perform flight operations with enhanced safety and increase ancillary revenue.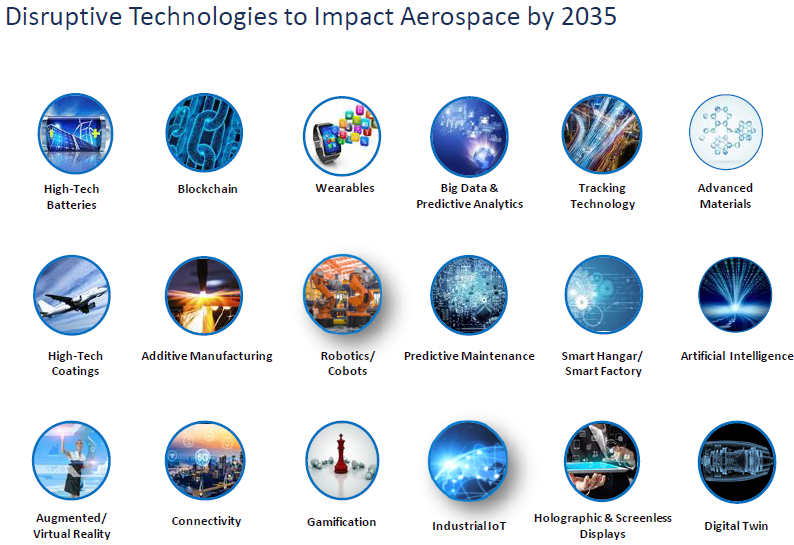 The strategic acquisition by Collins Aerospace, a unit of Raytheon Technologies is a bid to diversify and expand their flight tracking portfolio with the intent to combine the best of both companies. The addition of FlightAware will provide the required impetus to Collins Aerospace's flight tracking product portfolio which will help them stretch their boundaries of business. This will not only help to gain market share but also optimize the cost of operations due to economies of scale.
For flight tracking, Collins Aerospace offers ARINC flight data display which is a real-time data provider and fleet tracking tool. This can be used as a stand-alone service or integrated with other flight operation tools provided by the company such as ARINC Hermes. It collects data via FANS ADS-C, ADS-B, ACARS, Ground Radar, Inmarsat Swift Broadband, Iridium, and HFDL (High-Frequency Data Link). On the other hand, FlightAware receives data from ADS-B and satellite/VHF from companies like Garmin, Honeywell GoDirect, Satcom Direct, SITA and ARINC.
Collins Aerospace is in a better position to roll out a solution that can be used as a part of the IFE systems as the current solutions employed by airlines for tracking flights, especially connecting flights for their onboard passengers are not adequate. Such solutions would enable passengers on-board to make informed decisions in case of major delays or missed connections, well in advance.