Polymers & Composites
Frost & Sullivan's Chemicals, Materials & Nutrition Polymers & Composites Program provides unparalleled analysis of the entire polymers value chain, from polymers and additives to composites and fabrication technologies, and demand trends in the key end applications to help you identify growth opportunities.
Position your company today to address the fast evolving materials environment of healthcare, household, beauty and life sciences markets. Frost & Sullivan's Polymers & Composites program (part of the Chemicals, Materials & Nutrition practice) monitors a wide array of individual markets, companies, and technologies along the entire complex value chains from raw materials to finished consumer products.
The overarching mission of the Polymers & Composites program is to help companies understand opportunities and threats and make informed strategic and tactical decisions. The program analyses the key industry trends and translates these into opportunities and threats for chemicals and materials. The value at stake in understanding these long term perspectives is significant. The output of the platform is a series of specific market studies, insightful presentations and interactive
Polymers & Composites, having successfully supported numerous metal-to-polymer conversion initiatives for a variety of complex geometries across demanding applications, have emerged as key enablers of innovation in component design and manufacturing.
The core mission of the Polymers & Composites program is to help companies gain an understanding of the ever-evolving market dynamics, identify key trends and equip them with actionable insights to tap into key growth opportunities and green pastures. The research team leverages strong relationships with companies across the value chain and engages in structured primary interviews that help gain a holistic and unbiased opinion on how markets will evolve over the short, medium and the long term. The growth opportunity studies developed by the program also help our clients keep abreast of key industry developments and gauge their impact on product segments across industries.
The research analyses the thermoset resins market in South Africa and Kenya with a base year of 2012, forecasted to 2017. The executive summary provides an overview of the 2 markets as a total, highlighting key metrics. The most relevant mega trends are discussed for this research. Market drivers and restraints are explained for each country separately. A discussion is…
The objective of this private market insight is to describe the state of the North American resins market for caps and closures. This research includes a brief summary of top-level environmental and economic trends. Furthermore, functionality and performance trends that are important for the success of key industry participants are discussed. The market has been segmented by end application and…
This research service analyses the South African thermoset resins market. Key industry challenges, market drivers and market restraints facing market participants are presented. The study offers an analysis of the industry's best practices. The thermoset resin types examined are epoxies, unsaturated polyesters, polyurethanes and phenolics. Major end-user insights are provided for the paints and coatings, composites, adhesives and sealants, construction…
The study deals with composites employed in public transportation like trains, buses and trams. The market trends are mentioned along with forecast for six different type of resins namely unsaturated polyester, phenolics, epoxies, polyurethane, polyamide, polypropylene. The forecasts are not provided for the reinforced resins themselves but for the resins alone which would be used in the reinforced form. Each…
This study provides a 360-degree perspective on the North American and European markets in 2012 for protective and marine coatings market and the resins market. Drivers and restraints for each of the 7 main industry verticals (oil and gas, water treatment, power generation, marine, manufacturing, infrastructure, and commercial architecture) have been identified and analyzed. This research service also provides a…
Slides 1 to 109 provide the current and future trends of the Coating Resins market in Asia Pacific from 2003 to 2013. In this study, the base year is 2008, and the forecast period is from 2009 to 2013.
We help our clients recognize the implications of changing infrastructure and mobility value chain trends to their current product and service portfolio and generate, evaluate, and implement optimal growth opportunities for them. We have worked with many different types of companies along the chemicals and materials used in transportation, construction, energy and power value chain that includes:
Raw material and Specialty ingredient suppliers
A wide range of enabling technology companies looking to service a need in the current value chain
We do this through tailored and customised consulting work and strategy workshops. Projects typically involve several phases from discovery, inform, evaluate, analyse, develop and implement a business plan and growth strategy. We use our research and industry experience coupled with well-defined tools and techniques, tailored and developed by Frost & Sullivan, to manage and deliver these projects. We specialise in running growth workshops with our clients which help us take a cross functional team of our client, within span of a day from information to implementation.
Frost & Sullivan's team can support your organization on each of the following areas:
Market Opportunity Generation and Evaluation Research
Company Due Diligence
Mega Trends Research
Brand and Demand Marketing Outreach and Solutions
Statistical Analysis and Decision Models
Advisory services projects include the following:
Emerging technology intelligence from adjacent industries to grow the personal care ingredients innovation pipeline
Assessment of technology developments and key global stakeholders in prebiotics and probiotics in skin care applications
Flavor and fragrance encapsulation technology value chain and market assessment
Channel strategy development for titanium dioxide in personal care & cosmetics
Assessment of processes for plant extract making
Global opportunity assessment of excipients for the parenteral and transdermal markets
Market entry analysis for a polymer manufacturer in pharmaceutical and medical device packaging
Market feasibility for an implantable textile medical device
Frost & Sullivan's Polymers & Composites Team can deliver a bespoke workshop to your organization to highlight emerging trends in polymers & composites, and identify the impact to your organization. This is flexible around your needs, where we can attend your strategy day or workshop as an external expert keynote speaker, through to full facilitation of a workshop to ensure your delegates are fully engaged with opportunities and their relevance to their department. Full written follow-up reports and actionable strategies are provided thereafter.
"It has been a true pleasure working with Frost & Sullivan. They were able to customize the approach to fit our needs perfectly and we find the output delivered by their highly knowledgeable team very value-adding – in fact, it is something that our entire organization can use as a fact-based roadmap for a number of years to come."
–Perstorp AB
"Frost & Sullivan executed our order for a global market analysis in an excellent way. Regular phone and face to face consultations provided us within the predetermined time period and an estimated cost frame with data which enabled us to start a new significant project development in our company."
–GRILLO
Expertise Areas
Frost & Sullivan's expertise in Chemicals in Polymers & Composites research and consulting includes work in the following strategic and operational areas.

ENGINEERING Polymers
Engineering polymers characterised by exceptional physical and chemical properties coupled with ease of processing are materials of choice for a diverse set of applications across industries including automotive, electrical and electronics, furniture, building and construction, and consumer goods. Our engineering polymers coverage involves detailed analysis of the market, highlighting key trends, and presenting actionable insights in order to enable informed decision making.
Some of the key materials covered in the program include:
Acrylonitrile butadiene styrene (ABS)
Polycarbonates (PC)
Polyamides (PA)
Poly(methyl methacrylate) PMMA
Polybutylene terephthalate (PBT)
Polyphenylene oxide (PPO)
Polyphenylene sulfide (PPS)
Polyoxymethylene/Polyacetal (POM)

COMMODITY Polymers
Our commodity Polymers coverage focuses on low-cost polymers that are commonly used in high volume applications across several end-use industries including Packaging, Construction, Automotive, Electrical & Electronics, Agriculture, Consumer & Leisure and Medical.
The following types of Polymers are covered:
Polyvinyl chloride (PVC) – Plasticized/Flexible PVC (PVC-P), Unplasticized/Rigid PVC (UPVC) and Chlorinated PVC (CPVC).
Polyethylene (PE) – High-density PE (HDPE), Low-density PE (LDPE) and Linear Low-density PE (LLDPE).
Polypropylene (PP)
Polystyrene (PS) – Expanded Polystyrene (EPS) and Extruded Polystyrene (XPS)
Polyethylene terephthalate (PET)

COMPOSITES
Fiber-reinforced polymer composites are increasingly gaining momentum across sectors such as Aerospace, Wind Energy, Marine, Automotive and Construction, owing to their superior strength-to-weight ratio.
Our research covers glass, carbon, aramid and natural fibers that are the most common choices for composite parts. Polymer types considered in this area include epoxy, polyester and vinyl ester.
HIGH PERFORMANCE Polymers (HPP)
Our HPP coverage focuses on polymers used in speciality applications across several end-use sectors including Automotive, Electrical & Electronics, Aerospace, Medical and Industrial.
The following types of polymers are covered:
Fluoropolymers – Polytetrafluoroethylene (PTFE), Polyvinylidene difluoride (PVDF),  FEP (fluorinated ethylene propylene), ETFE (ethylene tetrafluoroethylene)
Ether Ketones – Poly Ether Ether Ketone(PEEK)
Polyphenylene Sulfide (PPS)
Polysulfones – Polyphenylenesulfone (PPSU), Polysulfone (PSU), Polyether sulfone (PES), Poly(arylene sulfone) (PAS)
High Performance Polyamides (HPPA)
Polyimides (PI)

BIO-Polymers
The demand for bio-polymers driven by the necessity for sustainable materials is expected to be an important facet of circular economy. Sectors such as Construction, Automotive, Packaging, Consumer Goods, Electricals and Electronics, and Medical are expected to adopt bio-polymers. 
The following types of polymers are covered in our research:
Biobased Polyethylene(Bio-PE), Polypropylene(Bio-PP), Polyethylene terepthalate (Bio-PET), Polyamides (Bio-PA), Polylactic acid (PLA), Polyhydroxyalkanoates (PHA), Polybutylene succinate (PBS) and Starch based polymers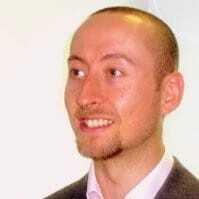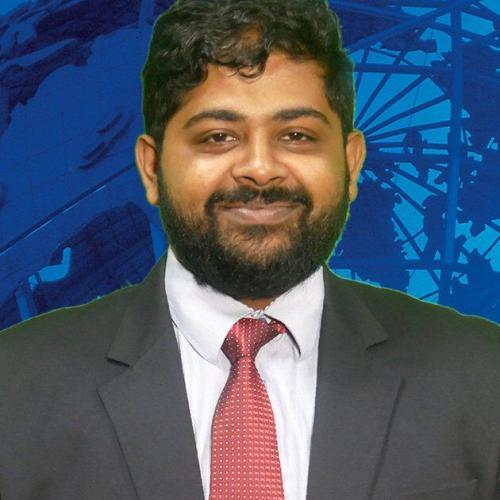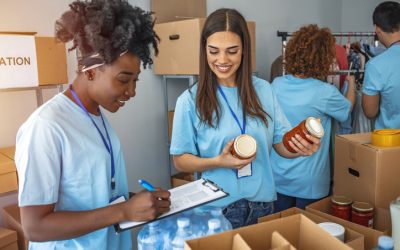 SAN ANTONIO – Feb. 01, 2023 – As the number of urgent humanitarian challenges grows, there is a clear need for more funding and resources to address crises such as natural disasters, climate change, civil conflicts, and economic insecurity. Millions of people require...