Visionary Headliners, Rockstars
and Fab Facilitators
Interested in Becoming or Nominating a Speaker?
Prasoon Saxena
President, Manufacturing
NTT DATA
Prasoon is responsible for profitable growth, industry strategy and client satisfaction through modern, innovative solutions within the Manufacturing Business Unit. With more than two decades of global leadership, Prasoon is intensely passionate on driving value, innovation and trust while delivering on business outcomes for his clients. With extensive experience from the manufacturing and professional services industries, he brings a unique perspective on what's necessary for organizations to survive and thrive.
Hari Abburi
Managing Partner, The Preparation Company LLC
Co-Founder of MyLearningNFT LLC
With 30 years of global experience; across 55+ countries, Hari's experience and expertise is in leading complex change or transformations, M&A's/Integrations, and in Start-Ups. He has introduced a new approach to strategy through his agility framework comprised of three core elements: Intersections, Interfaces and Insights. Hari is a member of The Forbes Human Resources Council, The Fast Company Executive Board and Los Angeles Business Journals Leadership Trust.
Natalia Andreyeva
Senior Manager, Product Management
Carrier
Natalia is a passionate innovator, product leader, and problem solver. She has 10+ years of experience in product strategy and digital business model innovation across several business verticals, including Life Science, Education, and Technology. She is currently leading an emerging line of products and, as part of those responsibilities, is exploring faster options for getting to market through strategic partnerships.
Alp Basol
Executive Partner, Technology, Strategy & Innovation Leader
AT&T
Alp is an Executive Partner helping equip CxO's and senior technology executives with tools and insights to deliver business results. As a CTO with experience in leading complex transformation initiatives in innovation, strategy and architecture; Alp brings with him an in depth understanding of the Retail, Restaurant, Grocery & Hospitality vertical. Most recently he has been working with customers on technology strategy to address staff retention and automation.
Debbie Brackeen
Chief Strategy & Innovation Officer
CSAA Insurance Group
Debbie leads strategy, partnerships, innovation and venture investing for CSAA Insurance Group, a $4B insurance company that offers AAA-branded insurance in 23 states and the District of Columbia. She has more than 25 years of experience at innovative high-tech companies, including Apple, Sun, HP, and eBay, and served as the global head of innovation at Citigroup.
Scott Brindamour
Head of Product Innovation
Edge R&D and Platform Enablement
Lumen Technologies
Scott has been evangelizing technology innovation with clients, partners and product teams for more than two decades. His understanding of the business value of technology and how organizations can utilize technology to accelerate innovation and drive differentiating business outcomes.
Tom Camp
Principal
Verizon Ventures
Tom has had a 26 year career in sales and business development.  He joined Verizon in 2009 and the ventures team in 2017.  He has a BS in Management and Business from National Louis University.
Rick Hammond
Director, 3M Connect
3M
Growth Innovation Leadership Council Member
Beverly Harris
Vice President Strategic Planning & Innovation
Texas Mutual Insurance
Growth Innovation Leadership Council Member
Beverly harnesses the power of research and data to develop strategy and uses storytelling to foster organizational buy-in of strategic plans. She is passionate about innovation and strategic thinking and helping leaders become the best version of themselves as they prepare for known and unknown challenges of the future.
Michelle Harrow
Senior Director
Talent Acquisition Innovation & Solutions
LinkedIn
Galen Hatfield
Vice President, Technology
Pall Corporation, an operating company at Danaher Corporation
Galen has led strategy, innovation, business development and growth across an array of technology-driven businesses. He has extensive experience vetting emerging technologies and innovation portfolios, validating investment theses, and incubating businesses.
Christine Hawkins
Director, Global Head of Business Improvement
Pure Storage
Christine is a globally recognized presenter whose current role includes aligning resources across 11 global process improvements while identifying white space opportunities. She expertly designs and leads business processes that delight customers and exceed targets.
Samantha Huang
Principal
BMW i Ventures
Samantha Huang is a Principal at BMW i Ventures, where she focuses on investments across AI and big data, autonomous driving, Industry 4.0, sustainability, and the next generation of human experiences. She also serves as Head of Content for the Emerging Venture Capitalists Association, which is the most active pre-partner nonprofit organization for empowering the next generation of venture capitalists.
Andy Kannurpatti
Global Business Director, Films & Laminates
DuPont
Andy has a track record of delivering growth through innovation in many businesses at DuPont. Today, he is the Global Business Director of the Film & Laminates business which develops and markets material solutions to signal integrity and power transmission challenges of electronic interconnects that are ubiquitous today – from smartphones to electric/autonomous vehicles. With a background in R&D as well as Marketing, Andy is a firm believer in technological and business model innovation to sustain long-term growth.
Jessika Lora
Head of Innovation Strategy
General Motors
Robert Phillips
Head of Quality & Regulatory, North America
Siemens Healthineers
At Siemens Healthineers, a Top 5 Global Medtech company, Robert is responsible for regional quality operations, systems, and regulatory compliance across USA and Canada for the entire healthcare product portfolio of medical imaging, radiation therapy planning and treatment, and in vitro diagnostic devices. He has been thought leader in global Medech for more than 2 decades and frequently advises regulators and trade associations on commercial activities.
Mary Jo Potter
Chief Executive Officer & Managing Director
Healthcare Angels
Rahul Ray
Senior Director & Investment Lead
Tyson Ventures, the VC arm of Tyson Foods
Over the course of his career, Rahul has overseen the deployment of $500M of capital in early and late-stage investments in technology, distribution/logistics, and Food/Ag. He serves as a board observer for a number of Tyson Ventures portfolio companies, including MycoTechnology and Soft Robotics. Rahul joined Tyson from a diverse professional background in areas including investment management, banking, and corporate finance at hedge funds, Sanford C Bernstein, Morgan Stanley and XPO Logistics.
Ali Raza
Chief Digital Officer
ChampionX
Vijay Sankaran
Chief Technology Officer
Johnson Controls
Vijay and his team accelerate and unify product software engineering development efforts creating common software architecture to further drive the enterprise software technology strategy while expanding customer solutions through the OpenBlue digital platform. Vijay has held leadership roles in technology transformation across a spectrum of industries and most recently was Chief Information Officer and Head of Innovation at TD Ameritrade, with responsibility for digital strategy, customer platforms, software engineering, technology operations, cybersecurity, data management and analytics, and enterprise innovation. Sankaran also held executive roles at Ford Motor Company.
Taylor Shinn
Global Vice President – Strategy – Industrial Asset Management
Baker Hughes
Elizabeth St.John, Ph.D.
Director, Strategy and Market Intelligence
Thermo Fisher Scientific
Christopher Spears
Principal
bp Ventures
Chris focuses on investments in transformational companies aligned with bp's ambitions in bioenergy, renewables, and hydrogen. He is an ex founder and joined bp Ventures in 2019 after starting his career working to bring stranded energy resources to market.
Giovanni Spitale
Chief Executive Officer
Davis Standard
War for Talent, Labor Crisis, Offshoring, Onshoring, The Great Resignation – Giovanni has led organizations through all of them. His appreciation for collaborative teams, clear objectives, and pragmatic approach to attracting and retaining talent has enabled success in multiple companies spanning several industries.
Jeffery Torrance
Senior Vice President, Product Management
Qualcomm
Jeffery is responsible for the Connected Smart Systems, Connected Smart Systems product management and business development. He has more than 25 years of experience spanning across consulting, investor relations, and business management and development.
Rens Valk
Venture Capitalist
Shell Ventures
Rens has been an investor with Shell Ventures focused on the transportation and automotive domain for the past five years and has been active in the energy space for nearly a decade. He has led and supported various innovation projects and investments in both companies and VC funds. He has helped start-ups grow their business while bringing innovation to corporates driving towards a decarbonized future of mobility.
Matt Wagner
Director, New Technology & Product Development
Proctor & Gamble
Rockstar Insights from Frost & Sullivan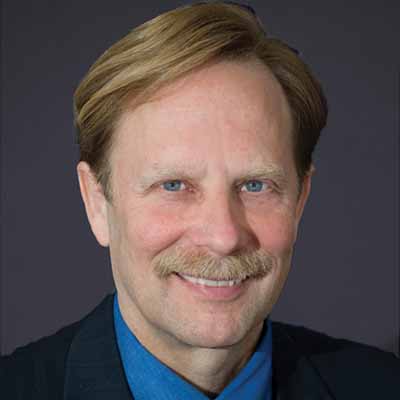 David Frigstad
Chairman
Frost & Sullivan
David is passionate about supporting companies with the generation, evaluation and implementation of innovative growth opportunities. David's leadership has steered Frost & Sullivan to the center of an ecosystem of best practice cultivation, executive peer support, and cutting-edge insights that is singularly focused on reshaping the world through managed growth.
Chaitanya Habib
Research Consultant, Visionary Innovation Group
Frost & Sullivan
Chaitanya's expertise lies in identifying and tracking emerging trends and technologies that create white-space opportunities. At her current role in Frost & Sullivan, she designs and delivers innovation workshops that enable her clients to develop robust and impactful innovation portfolios.
Richard Sear
Senior Vice President & Chief Solutions Officer
Frost & Sullivan
Richard is a world renowned innovation, technology and trend strategist having brought real practical transformations to companies and governments spanning six continents in his twenty five years. As comfortable in a pair of jeans leading CEO's through experiential exercises as he is speaking to 5,000 people, Richard prides himself on the highly actionable nature of his work and the track record of proven products in market that have impacted hundreds of industries and peoples everyday lives.
Ethan Smith
Vice President, Global Client Leader
Frost & Sullivan
Ethan works with the C-suite of leading Energy and Industrial companies, helping them prioritize their most promising growth opportunities from Decarbonization and Sustainability to Automation and Autonomy. His experience integrating market potential with internal capabilities and leadership aspirations enables him to accelerate companies' path to achieve disproportional and sustainable growth.
Krishna Srinivasan
Global President
Frost & Sullivan
As the architect of the Growth Pipeline Engine, the Growth Pipeline Audit and the Frost Radar, Krishna is focused on transforming the company's overall strategy to deliver the Growth Pipeline as a Service (GPaaS) value proposition. To that end, he is deeply involved in shaping the company's product, sales and advisory strategies and most importantly, leads the charge with many client organizations in defining and delivering innovative growth strategies. In serving as Executive Board Member, Krishna combines his 12 years of experience as Global President of Frost & Sullivan with nearly 30 years of experience in research and consulting across multiple markets and technologies.