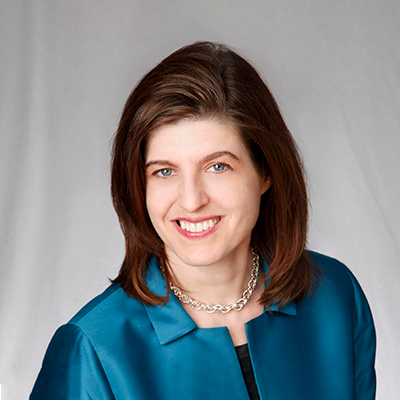 By Julie Brown
Executive Director of Service Transformation
Johnson Controls
As a fan of basketball, there is a great moment when a player is dribbling down the court and suddenly passes the ball to a teammate without looking directly at them. They know where the other team member will be and when facing the opposing defense he or she passes the ball to the other open teammate to score for the team. I often use this analogy in agile teams because the pace, trust and skill that elite players use is similar to what is needed to bring new solutions to the market.
At Johnson Controls, our Global Services team has recently focused on a vital, but often overlooked factor in these teams' success: role clarity. To continue the basketball analogy, making quick adjustments requires each team member to not only understand their role, but also the interactions and understand what other teammates are doing. This enables them to trust the other players have done their job and be in position where and when needed. In our journey of role clarity, we have uncovered several key principles:
Situation
As the global leader for smart, healthy and sustainable buildings, we have Product Managers positioned in several businesses. These can range from a specific product like a fire alarm panel, a regional business that services and installs existing fire panels, a digital team that is enabling new capabilities, or the Global Services team that is building the fire service roadmap. The result is people with the same title working in very different businesses with goals that can occasionally compete with one another.
Defining Role Clarity
To address the above situation and ensure our teams could quickly assemble the right players we embarked on a global product management role clarity exercise with representatives from every business and global location. It involves several critical deliverables:
Capability Definitions – Each business defined what they were able to provide and what they expected other product managers to offer. This created a list of capabilities by business that each product manager would fulfill. The capabilities differ by business, for example, a physical product manager's required capabilities differed from their regional service counterpart.
Role Description – Partnering with Human Resources representatives from each business, the teams defined their roles including the key decisions, capabilities, stakeholders, and KPIs for each product manager type.
Operating Principles – We quickly learned that definitions were not sufficient. Understanding how these would work in practice was critical as well. Defining six operating principles that product managers would adhere to, regardless of which business they work in, was a powerful step toward agility.
RACI – Driving further clarity, the teams specified common product management decisions and the appropriate RACI (Responsible, Accountable, Consult, Inform) for each. We also held
workshops specifically on RACI principles to ensure buy‐in and agreement across the businesses.
Collaborator Navigator – One key element to agility was ensuring the organization was clear on whom to engage for specific activities. While a directory would be useful, we recognized the names might change. The solution was to build a tool that lists common scenarios and the title, role and specific business that should be engaged. For example, if a Services Manager is looking to launch a new digital offering in APAC, it guides them to the APAC product manager and field services leader.
While this was viewed as important work, the team also wanted to make it fun and defuse potentially tough conversations with game design. In one example where two divisions had potential for conflict, a RACI game was created where blended teams were given scenarios and placed RACI chips in an online tool role playing how to address the situation. This prompted constructive dialog and friendly competition.
Finally, all of these elements were incorporated into the global commercial launch process that is used across Johnson Controls. Making it a part of the reference materials, checklists and training helps support those that use that process with clear expectations on their role. In addition, having partnered with human resources throughout this journey enabled them to revise job descriptions and performance evaluation criteria based upon the results the team developed. It was a key success element to the project – this was designed by product managers for product managers. The results of this role clarity had an almost immediate effect. New pipeline projects are being added in a matter of weeks where it had previously taken months. Initiatives are moving through agile gate reviews because of the ability to have the correct pieces at the right time with buy‐in from the right stakeholders. Being able to pass the ball to whomever is open is bringing real agility to our innovation efforts.
As Executive Director – Services Transformation, Julie is responsible for driving advantaged services around for the Johnson Controls services businesses around the globe. This includes designing and deploying best practices and solutions around truck-based service teams in HVAC, Fire and Security. Julie's career with Johnson Controls started as Institutional Market Leader where she was responsible for driving business results for key market and customer segments in order to build the Building Solutions Business within Johnson Controls North American Healthcare and Education verticals.