On May 4, 2022, Frost & Sullivan hosted a New Product Innovation Workshop at MIT's Innovation Headquarters. Executive decision-makers met and collaborated on solutions to shared innovation challenges. Strategic conversations were had, and participants were inspired to ignite innovation in their organizations.
Joe Batista, Chief Creatologist, Business Innovation & Strategy, Dell Technologies, kicked off the brainstorming by exploring growth portfolio strategies for rapidly changing industries. Joe stressed that to achieve growth you must expand your reach and range of discussions not only with your clients but extend your ecosystem and, draw upon deep insights. From designing a giraffe-like MRI for children to using mushrooms as a climate-friendly packaging material, Joe brought the concept to life using real-world examples. He also noted the potential to inventory and re-purpose your asset artifacts (internal capabilities) to create and unlock new value streams to accelerate your growth agenda.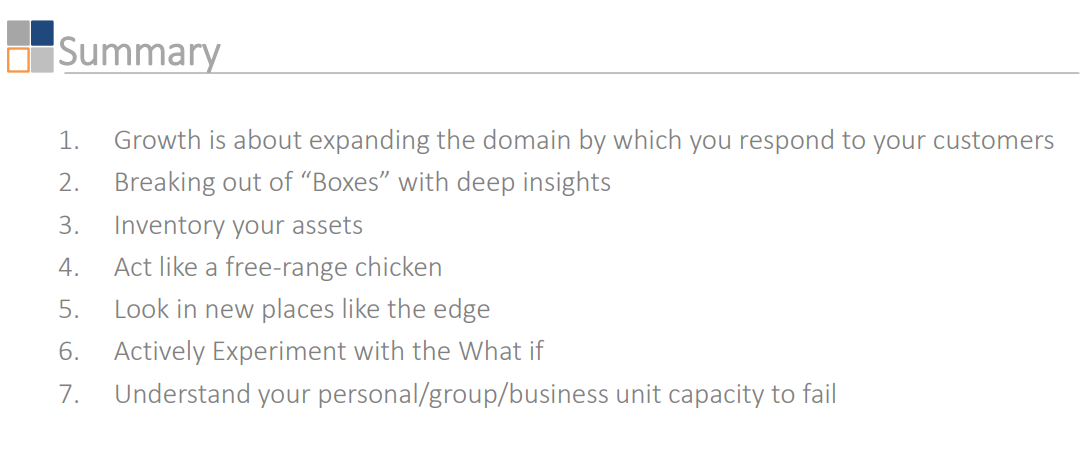 Joe encouraged innovators to break through silos and act like free-range chickens! Working across the organization brings innovators unique insights. Generalists will support in narrowing down the broader industry to find growth opportunities. Once found, these opportunities should be actively experimented with.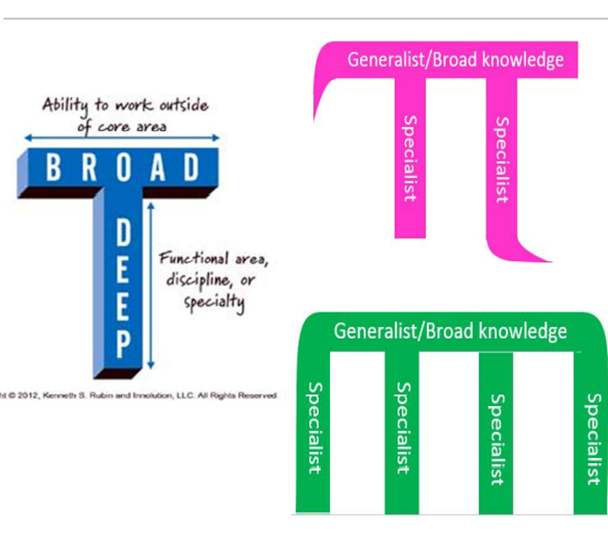 Some take-aways:
Go beyond Listening to your customer's needs
GO ON A SAFARI
Dig deeper Deep insights offer a unique Point of view
Look at your business processes, intellectual capital, or internally developed software for potential opportunities of revenue
Reach across the organization, explore and collaborate on what can be created in new spaces
Keep working at it in active experimentation.
Jeffrey Liggett, Vice President of Product Development, UnitedHealthcare, was next in the speaker lineup. Jeffrey zeroed in on how to best strategically align resources with the product innovation portfolio. He shared three lessons learned over his years of experience:
One: Get the right people. The first inclination is to bring experts in from the outside; however, a better way forward is to partner with internal experts. They understand the business already and do not have the learning curve that outsiders will have.
Two: Build a sticky team. The key is knowing one another on a personal level. Not just what project they work on and where their skills lie but how they take their coffee and what their hobbies and leisure activities are—schedule water-cooler meetings for team members to get to know each other. Facilitate team members in embracing one another's differences and understanding their boundaries.
Three: Give your teams a common goal, and have them work together in–person as much as possible. You can't force people to co-locate, but you can enforce calendar discipline. Have managers schedule consistent video meetings for the team. Send detailed meeting minutes and identify key focus areas and next steps.
Ask the right questions of your team. Be aware that your team members are all different with unique personal lives, so be mindful of absolute comparisons. Patience is key. Remember that the goal of innovation is learning, not ROI.
Once your team is configured, then address innovation and growth.
Sean McDowell, Senior Vice President of Global Product Creation, Sperry, delivered valuable insight into balancing breakthrough and iterative innovation. His advice was to look at one product or project, something existing that is considered an immovable object that will never change (or that no one thinks can change). Think big, — really, really big, and target your customer's pain points. These pain points are the best spot to find innovation. Focus on small wins and build a consensus among the team and senior leadership.
A few case examples:
Nike – A company that views all of its customers as athletes. They decided to focus on professional runners, individuals who strive to break the 2-hour record for the marathon. Nike's solution was to develop a faster running shoe, focusing on breaking down how to improve stride to shave 4 minutes of their best time eventually. The new product successfully met the needs of the most competitive runners in their customer base, and that technology was utilized in other products at different price points.
Converse – the shoe company wanted to innovate its products without alienating its longtime customers, who are ardent fans of the original "Chuck Taylor" style. Converse collaborated with high-end fashion designers, opening up a new "fashionista" customer segment.
Ski-Doo – a Canadian snowmobile company, experienced supply chain challenges due to the pandemic; this spurred the company to innovate its iconic snowmobile to grow revenue. Using parts currently in stock, Ski-Doo developed a successful electric prototype, and that technology was ultimately integrated into all their products.
Sperry – To combat a sales slump that had lasted for years, the company focused on its core product and the one they were most known for — durable, non-slip boat shoes. With COVID restrictions still in place, they leveraged virtual focus groups to reach a wider group of customers, and the result was better quality feedback. The outcome of the focus groups? The Sea Hiker and Water Strider, shoes focused on water sports, had successful product launches in 2021.
Each case study that Sean shared illustrated small innovations that built upon each other and increased the company's product portfolio. Companies are creating new funding strategies to expand their product portfolio using cost-effective approaches.
Lucio Iannone, Vice President of Venture Investments, Leaps by Bayer, and Imran Nasrullah, Vice President & Head of Open Innovation Center North America-East at Bayer, shared their approaches to funding innovation. The two work independently of one another, focusing on business developments in the subset of open innovations.
Leaps by Bayer focuses on investing in early-stage startups. Bayer invests in companies whose leaders are innovators. Innovators get an environment to cultivate and realize their ideas. Getting in at the ground level presents an opportunity to focus on the short-term value and then grow by mentoring on long-term thinking. A startup's cultural mindset is very different from a big entrenched company. Working within shorter timelines to mitigate innovation risk often means working against the grain. It's a real challenge for more prominent companies to think like small companies and vice versa.
When assessing investments aimed to expand their portfolio, risk management is paramount. Given that most projects will fail, Bayer's risk mitigation includes:
Kill a project early to cut costs
Build off the failures of a project, gleaning knowledge to put towards another project
Embrace failure, and move on
Reposition a failing company
Bayer's innovation strategy involves engaging in open innovation across the ecosystem. Diversity is essential for new ideas and fresh perspectives, as is partnering with universities to access new startups and research and development. Bayer also incorporates CEO Roundtables, a community engagement opportunity to build relationships beyond the checkbook.
Stephanie Howard, Co-Founder and Chief Operating Officer, Endstate, delivered the workshop's final presentation. Stephanie shared her perspective on cultivating an entrepreneurial spirit that will guide companies in embracing technology shifts at the start and leveraging their growth potential.
To create entrepreneurs, Stephanie advised looking at the culture. Companies must act like a startup, radically rethinking how they want to move forward. The first step is to determine which ideas are cultural shifts versus trends.
Once you have determined the true cultural shifts, the company must assess its risk appetite. Building an appetite for risk requires gathering the right insights and engaging with customer's in-person to personalize products. The final step is to figure out where the process can be faster to embrace and act on these cultural shifts.
Attracting the right talent is also a key to cultivating an entrepreneurial spirit. Hiring rigidity and exclusivity contracts will potentially close doors to collaborating with the talent you want.
The workshop included a tour of the MIT InnovationHQ building which opened in September 2021 and provides an opportunity for students from all MIT colleges to explore innovation. The building is organized according to the innovation/ entrepreneur's journey; as you go up each floor, your journey becomes more detailed. A student's journey begins at the point of introducing innovation and startups, what they are interested in and how they can learn about startups.
Moving upwards, some labs focus on creating products focused on innovation in music and the arts or straight innovation and entrepreneurship. The building allows students to foster their ideas into products and business. Staff members are available to help guide them to internships and mentors to help with their process. Mentors are from partnering companies and MIT alumni. The mentors will assist in turning their products into an operating business.
The building offers office space for students starting companies and for alumni to host events or continue working with their business partners who may still be in school. From the comfortable couches to the whiteboards, chalkboards, and push pin boards that adorn all the structural pillars each area of the building was designed with innovation and creative thinking in mind, MIT Innovation HQ was created to nurture the brightest minds, and to offer a space that welcomes everyone to discover innovation and give entrepreneurship a chance while under the MIT umbrella.
Ultimately, the workshop and tour offered executives an opportunity to hear how corporations innovate internally and provided pointers to encourage their teams to innovate, while glimpsing what academic partnerships like MIT offer and what to expect of future entrepreneurs.