Aerospace & Defense Knowledge Partners & Speaking Engagements
Frost & Sullivan is proud to be partnering with leading trade associations and best-in-class event organizers for the Aerospace & Defense industry. Our regional teams support your marketing activities with latest market research, bring your delegates up-to-date by presenting latest industry developments and take pride in promoting your conference or association to our clients.
Inter Airport Europe 2023
24th International Exhibition for Airport Equipment, Technology, Design and Services | 10 – 13 October 2023 | Munich, Germany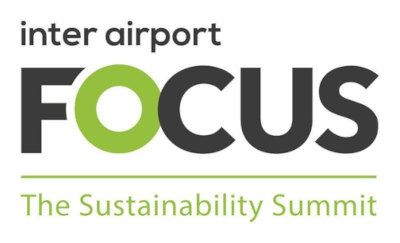 Renowned as the leading one stop-shop event for the entire airport industry, inter airport Europe reflects the dynamic developments in the industry and the vision of the airport of the future. It is the first choice for airport operators when it comes to sourcing airport equipment, technology and services for ground handling, terminal operations, airport IT and airport design.
If you're planning to attend the inter airport Europe this October, seize the opportunity to engage with our Growth Experts. Locate the Frost & Sullivan team at our stand B5-1164, or schedule a meeting with michael.rowe@frost.com. We look forward to seeing you there!
Dubai Airshow
13 – 17 NOVEMBER 2023 | DWC, DUBAI AIRSHOW SITE

Firmly established as the most important meeting point for the entire aerospace and defence ecosystem, the Dubai Airshow 2023 is all set for another world-class edition for the industry's trailblazers and innovators to showcase, identify future trends and opportunities and close winning deals.
Taking place on 13-17 November 2023, join Dubai Airshow for five days of world-class display of aircrafts, latest cutting-edge solutions, over 300 military and civil delegations along with hours of thought-leadership content in one convenient location. This year's show is packed with showcases ranging from emerging technologies including cybersecurity, 5G, AI, the expanded startup event – VISTA and an intelligent matchmaking platform for enhanced networking.
Visit our website to find out more about the Dubai Airshow 2023