Aerospace & Defense
The Frost & Sullivan Aerospace & Defense practice provides global market intelligence and thought leadership to execute key growth opportunities, and bespoke advisory services across five main program areas, namely: Aerospace Systems, Airlines & Airports, Defense, Space and Unmanned Systems. Our Growth Opportunity Analytics and interactive think tanks help our clients identify and analyse the impact of evolving Megatrends on operational environments, end-user needs and supply chain, and build digital transformation enhanced innovative business models.

Our Growth Opportunity Newsletter 

Book a complimentary one-hour Growth Dialog with our experts.

Upcoming speaking engagements
Aerospace Systems
Understand the impact of new technologies and business models generating growth opportunities for new and existing players in the aerospace industry.
Airlines & Airports
Enhance your understanding of all elements of airline and airport operations, through industry analysis and benchmarking initiatives.
Defense
Analyze a revitalized defense industry across all major sectors, and find growth opportunities in a transitioning competitive landscape.
Space
Identify growth opportunities with in-depth analysis of the space industry value chain from manufacturing to launch to downstream services across existing and emerging applications.
Unmanned Systems
Identify growth opportunities in a dynamically evolving end-user environment, analyzing new applications, competitor environment and business models across military, civil and commercial segments.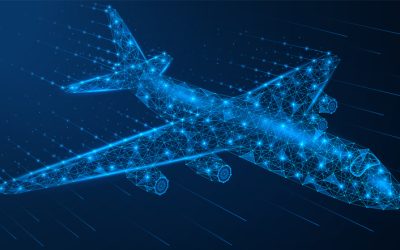 San Antonio –Dec. 27, 2022– Aerostructure suppliers are collaborating with technology companies to propel the aircraft aerostructures sector by leveraging cutting-edge technologies, according to Frost & Sullivan's recent analysis of the global commercial aircraft...