Analyst Relations
Frost & Sullivan's analyst relations (AR) specialists regularly meet with top-level management across the globe.
Through years of dedicated research and experience, and nurturing key relationships with leading organizations, our team of experts is able to assist you by:

Recognizing and forecasting industry growth opportunities

Determining what will lead to a competitive advantage

Influencing and developing a strategic plan to assist your organization in achieving this objective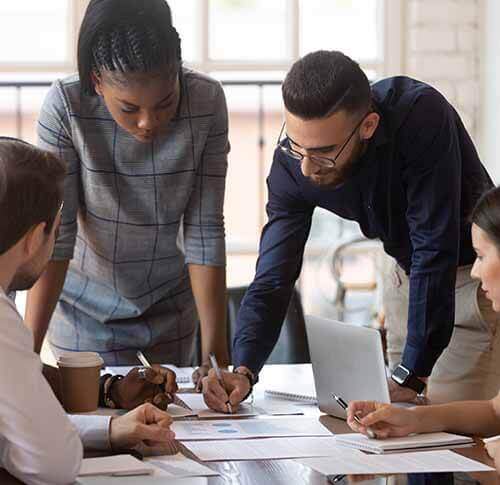 Service Offerings
Provide you with vital information about your industry, as well as your competitors.
Educate your professional teams through think tanks.
Assist in developing and implementing your organizational growth strategy to help you achieve maximum results.
Don't get left behind. Be the leading edge.
Road map Artificial Intelligence on your career, company and industry.
23 Billion IoT devices by 2020.
How will your company take advantage of this opportunity?
Healthcare delivery on a global scale is under an immense strain.
Are you ready to maximize your position within this diverse ecosystem?