Chemicals, Materials & Nutrition
Everything we consume as a society relies on us making responsible and sustainable use of available resources. The science of transforming these resources via process industries is "chemistry". The chemical industry is reducing its reliance on finite resources such as oil and mined minerals. Alternative feedstocks such as crops, CO2 and recycled materials are changing the landscape of the chemical and agriculture industries.

Our Growth Opportunity Newsletter 

Book a complimentary one-hour Growth Dialog with our experts.
Simultaneously, downstream industries are increasingly looking for the ability to tailor their solutions to individual consumers. The underlying science provided by chemical companies makes this customisation possible: from personalised running shoes to cosmetics, medicines and food supplements… even your personal and protective equipment at work.
Despite convergence between industries, catalysed by major trends like Digital Transformation, chemistry remains a domain for specialists. The experts and advisors in Frost & Sullivan's Chemicals, Materials & Nutrition practice understand this specialisation, and are passionate about supporting the needs and challenges of an industry that is undergoing rapid evolution.
Food, Nutrition & Wellness
From the farm to our cabinets, the Chemicals, Materials & Nutrition Wellness Ingredients Analytics Program monitors a wide array of individual industries and sectors along the entire agriculture and nutrition value chain to navigate this challenging sector. Companies that have a truly global market and product strategy, a focus on health and wellness and adopt an environmentally and socially responsible sustainability agriculture and nutrition strategy will come out on top in the future.
CASE & Construction Chemicals
Frost & Sullivan's CASE(Coatings, Adhesives, Sealants and Elastomers) & Construction Chemicals Program, part of our Chemicals, Materials & Nutrition business, provides unparalleled analysis of these very diverse yet inter-related products, including coating & adhesive formulations, raw materials trends, and demand trends in the key end applications to help you identify growth opportunities.
Personal Protective Equipment
With our strategic analytics capabilities, we are well-placed to support you with growth opportunities for different PPE markets across the world that could make/break strategic business decisions.
Polymers & Composites
Frost & Sullivan's Chemicals, Materials & Nutrition Plastics and Composites Program provides unparalleled analysis of the entire plastic value chain, from polymers and additives to composites and fabrication technologies, and demand trends in the key end applications to help you identify growth opportunities.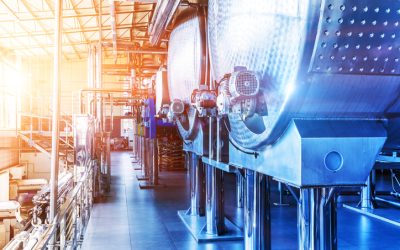 Recently, Technip Energies announced the acquisition of Biosuccinium® Technology, for the production of bio-based succinic acid, from DSM. One of the main potential applications of bio-based succinic acid is Polybutylene Succinate (PBS), a versatile polyester with the...