Supply Chain & Logistics
To become more resilient and transparent, business ecosystems are looking at more accurate and efficient ways of not just getting the right goods to the right person across the best available delivery channel, but also applying the right amount of automation and predictive intelligence to mitigate potential threats to supply chains.
Climate change and population growth have also put a spotlight on circular supply chains as businesses and governments are increasingly compelled to prioritize sustainability.
Our supply chain and logistics growth experts focus on all these issues and provide comprehensive analysis on innovations like blockchain, digital-twins, warehouse automation, track and trace, smart loading and unloading, autonomous delivery vehicles, artificial intelligence and machine learning, Internet of Things, edge computing, and others. They also analyze how such innovations impact not just the supply chain and logistics domain, but also various vertical sectors such as healthcare, food, manufacturing, and aerospace.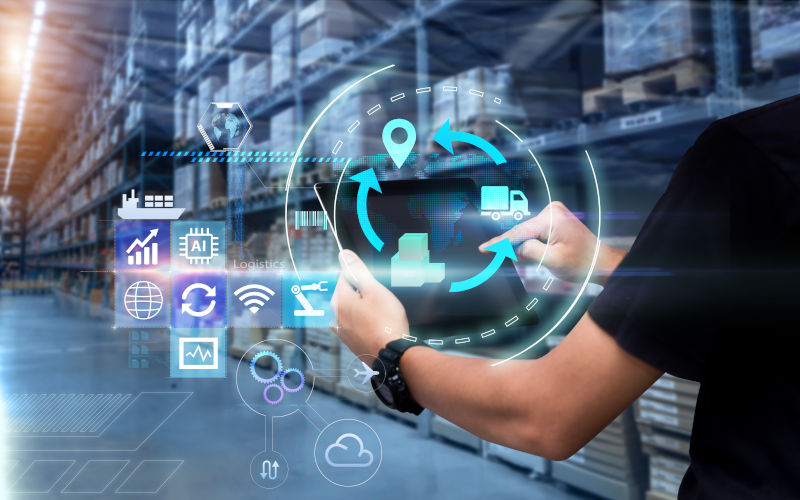 Supply Chain & Logistics
Business ecosystems are facing a new reality in the post-pandemic world and global supply chains are under a microscope. To increase efficiency, visibility, and become more resilient, supply chains are moving towards robotic automation in strategic areas and relying a lot more on machine learning and artificial intelligence to drive smart processes. Our coverage spans the gamut of supply chain services, third-party logistics, warehousing, transportation, and the underlying capabilities that are needed to succeed in this very unforgiving new normal.
Are YOU ready to embrace transformation?
Frost & Sullivan has six decades of experience analysing industry transformation and identifying innovative growth opportunities. Start your transformational journey that, fuelled by four powerful components, will ensure your success in navigating the ever-changing landscape of your industry.
Schedule a Growth Dialog with our team to dive deeper into transformational strategies and explore specific needs within your company.
Become a Frost Growth Expert in your area of specialization and share your expertise and passion with the community through our think tanks.
Join Frost & Sullivan's Growth Council and gain access to leading global executives and think tanks focused on the transformational growth strategies of your industry.
Designate your company for evaluation as a Company to Action to increase exposure to investors, partnership potential, new M&A opportunities, and other growth prospects for your business.