Industrial
The transformation journey for the industrial sector involves creating awareness and envisioning a sustainable future, adopting advanced technologies, digitizing operations, prioritizing energy efficiency and sustainability, reskilling the workforce, fostering collaboration, establishing supportive policies, continuously improving, and adapting, and considering the socioeconomic impact. By embracing these stages, the industrial sector can unlock opportunities for efficiency, productivity, and innovation while minimizing environmental impact, creating jobs, and contributing to economic development.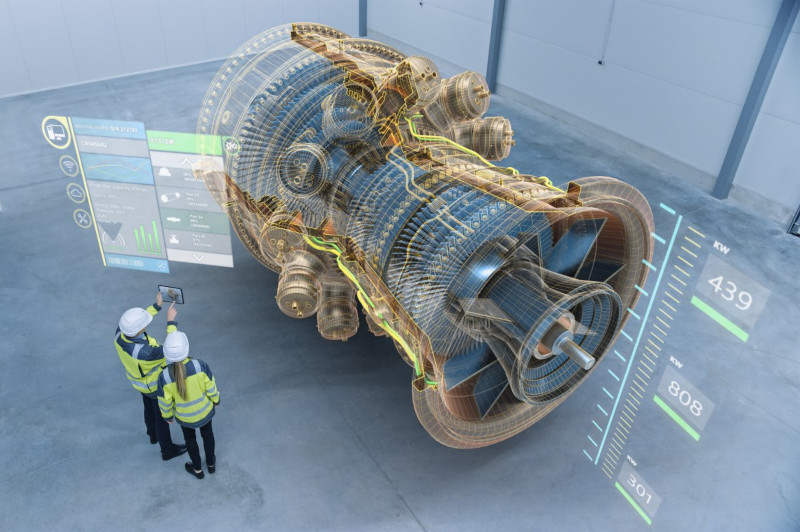 Digital Industry Accelerators
Digital Industry Accelerators herald an unprecedented transformation, sparking a revolution in industries. They are not fleeting fads but the pioneers of a digital landscape where technology catalyses change. These Accelerators bring together visionaries, pioneers, and innovators who craft propositions, igniting the journey towards a fully digital industrial world. Stakeholders will join a global network, driving the digital revolution and gaining more than technical skills or knowledge. They shape a future where technology and industry are intertwined, with disruptive tech solutions as agents of change, challenging the status quo, and reshaping industries while reimagining what's possible.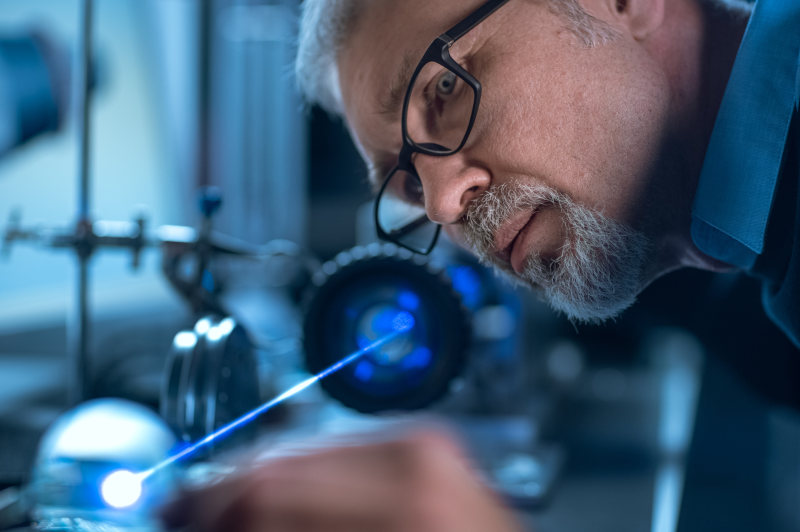 Electronics & Measurement
The electronics and measurement industry stands at the brink of a momentous transformational wave, reshaping its landscape and ensuring a revitalized growth pipeline. To thrive in this forthcoming evolution, businesses will need to embrace innovation and cutting-edge practices. A pivotal catalyst driving this shift will be the escalating prevalence of pay-as-you-go services, empowering companies to access state-of-the-art technology without the constraints of upfront investments. Shifting from a hardware-centric to a software and services-based model will be positioning the industry for sustainable growth.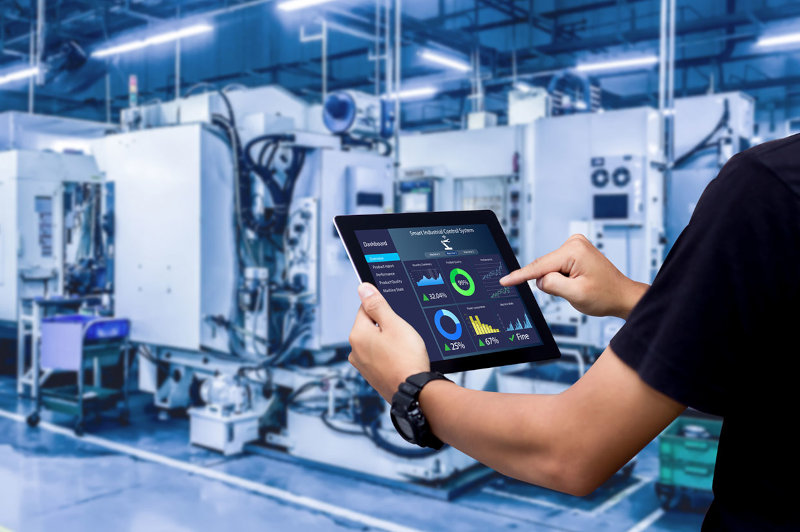 Industrial Automation & Process Control
As Industry 4.0 advances, Industrial Automation holds immense potential, presenting countless opportunities. Intelligent Automation and Adaptive-to-Autonomous Operations will no longer be distant dreams but tangible realities. Cutting-edge technologies like Artificial Intelligence, Machine Learning, Cloud and Edge Platforms, Immersive Reality, and Digital Twins will provide real-time insights and proactive management of assets and processes. Robust Cybersecurity measures will protect intellectual property and the shop floor. In this era of disruptive changes, businesses must embrace adaptability and agility. Digital transformation, data-driven operations, decentralization, openness, interoperability, and sustainability will establish the new standard and lay the foundations for innovative growth.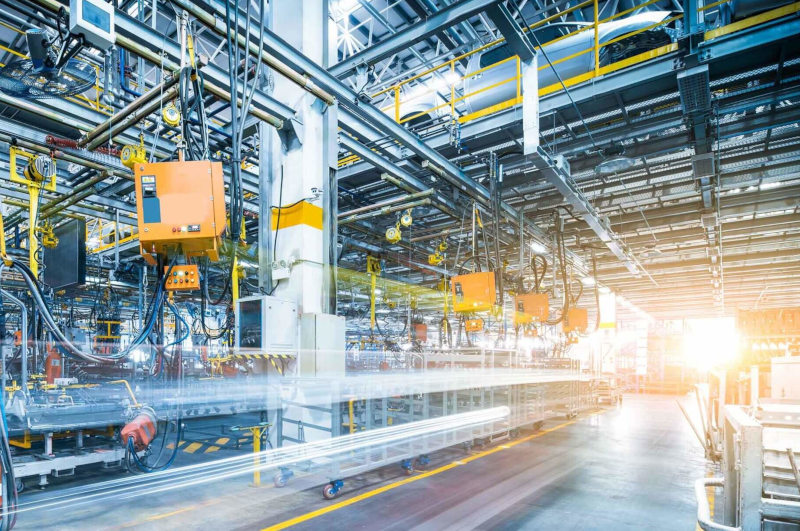 Machines
The rapid advancements in industrial machinery technology and product development have empowered end users to enhance efficiency and control costs. To stay competitive and increase market shares, manufacturers must focus on improving output and offering better control through machine innovation. Furthermore, sustainability and carbon capture have emerged as critical drivers for success, making services an integral part of the ecosystem to comply with environmental regulations and reduce environmental impact in process industries.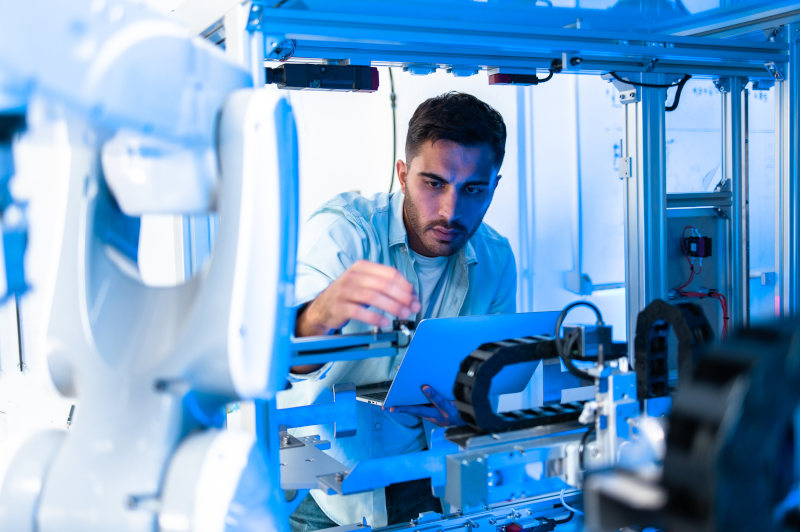 Mechanical Test
Embracing a transformative revolution, the domain of measurement and inspection will revolutionize modern manufacturing. Smart technologies and data-driven methods will replace traditional approaches, enabling inline measurements, reliable inspections, and improved defect detection. Businesses will combine metrology and NDT data, delivering holistic solutions. Quality will evolve from compliance to comprehensive control, driving adoption of advanced data analytics and closed-loop feedback systems. Predictive quality management will rely on real-time data and advanced software. Software's importance in the Mechanical Test domain will soar, providing powerful analysis and visualization for efficient processing of measurement data.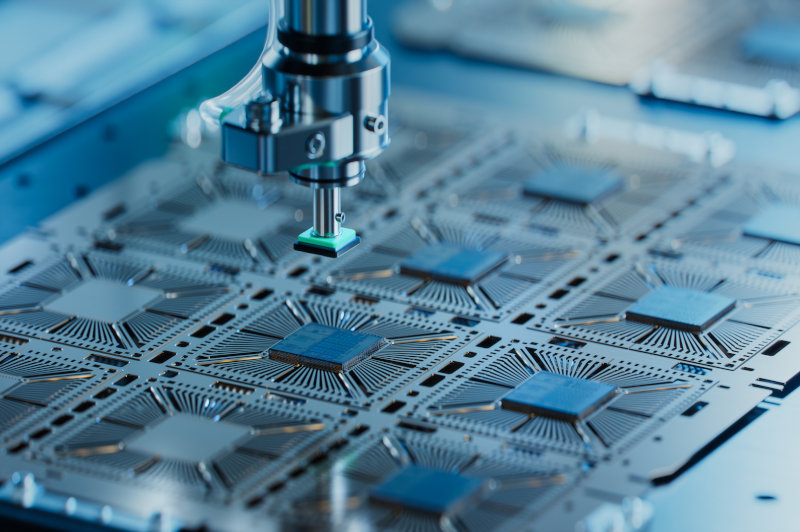 Semiconductors
Semiconductors are strategically vital in fostering innovation, adding value, and enabling the creation of unique products and services in the digitalized and autonomous era. Key drivers such as sustainability, electrification, industrial digital acceleration, advancements in wireless communication, and AI are propelling the demand for semiconductors in terms of both quantity and performance. The semiconductor content in each system and product is on the rise, hastening the industry's progress towards achieving the significant milestone of $1 Trillion by the early 2030s.
Are YOU ready to embrace transformation?
Frost & Sullivan has six decades of experience analysing industry transformation and identifying innovative growth opportunities. Start your transformational journey that, fuelled by four powerful components, will ensure your success in navigating the ever-changing landscape of your industry.
Schedule a Growth Dialog with our team to dive deeper into transformational strategies and explore specific needs within your company.
Become a Frost Growth Expert in your area of specialization and share your expertise and passion with the community through our think tanks.
Join Frost & Sullivan's Growth Council and gain access to leading global executives and think tanks focused on the transformational growth strategies of your industry.
Designate your company for evaluation as a Company to Action to increase exposure to investors, partnership potential, new M&A opportunities, and other growth prospects for your business.