Strategic Imperatives for Metaverse
01
Companies that don't imbibe mega trends and disruptive technologies will fail to establish an innovative edge in immersive services, virtual worlds, and three-dimensional (3D) spaces.
02
Pivoting to embrace new business models such as physical-to-virtual and virtual-to-virtual will create new opportunities to diversify revenue streams.
03
Focusing on immersive technologies and the metaverse will bring in first-mover advantages for ecosystem players amid rising competitive intensity.
GROWTH GAP
How do you shift from where you are to what you want to become? How do you fill the gap?
Based on those strategic imperatives the gap between where you are now and where you need to be to achieve transformational growth is daunting.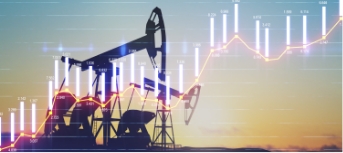 Effective Growth Coaching increases productivity by over
53%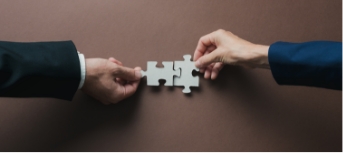 Over
40%

of professionals would like to have more meaningful networks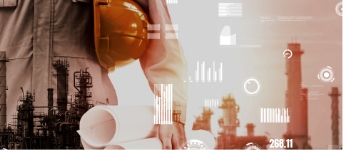 84%

of Executives say Innovation is critical but lack resources
THE YELLOW BRICK ROAD
The Three Components Required for Transformational Growth
GROWTH CONTENT
Growth Opportunities for Metaverse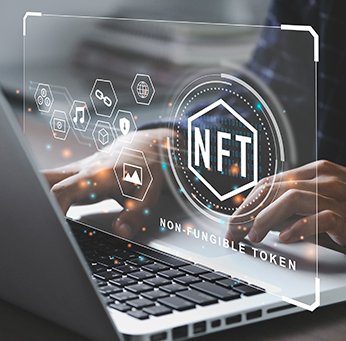 The Expanding Metaverse Economy
New revenue and monetization streams
Digital assets
Virtual currencies
Non-fungible tokens (NFTs)
Gaming and advertising
Decentralized finance (DeFi)
Virtual real estate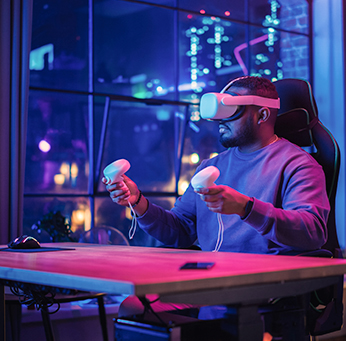 Personal Metaverse
Gaming- immersive gaming and e-sports
Fitness and health- immersive sports
Media and entertainment—virtual multiplexes, concerts, theme parks, and 360 video content
Retail—virtual goods, shopping malls, stores
Retail—virtual goods, shopping malls, stores
Virtual simulated environments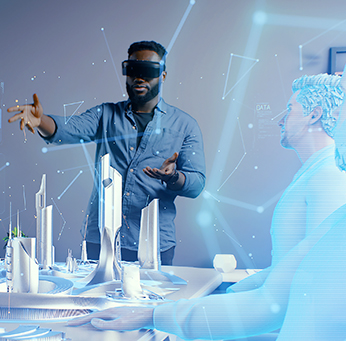 Enterprise Metaverse
Customer experience (CX)—immersive CX, generative AI, machine-powered avatars
Work communication and collaboration—immersive workspaces
Enterprise training and education
Employee onboarding
Event organization—virtual events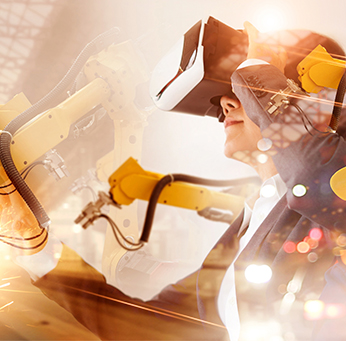 Industrial Metaverse (Automotive, Manufacturing, Building and Construction, Chemicals and Materials, Oil and Gas, Aerospace and Defense)
Metafactory
General design and development
Supply chain and logistics
Design prototyping
3D visualization
Simulation, optimization, and operational improvements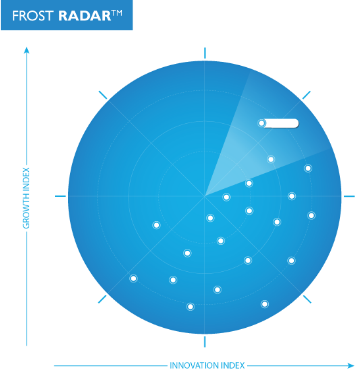 Frost RadarTM
Benchmarking Your Future Growth Potential
Our work is focused exclusively on identifying the growth opportunities of the future and evaluating companies that are best positioned to take advantage of them. The Frost Radar™ is a robust analytical tool that allows us to evaluate companies across two key indices: their focus on continuous innovation and their ability to translate their innovations into consistent growth.
To discover how you benchmark
against competition
A PRACTICAL, HIGH IMPACT, SCALABLE TRACKING SOLUTION
Measure with The Growth
& Innovation Index
2

Major Indices

10

Analytical Algorithms

1

Platform
BEST PRACTICES RECOGNITION
Recognizing Excellence and Leadership in Information and Communications Technology for 20 years
Our best practices analysis provides in-depth examination of successful strategies and tactics used by leading companies across all industries, and offers recommendations for implementation to drive performance and success
1800
Global Research
Analysts
GROWTH COMMUNITY
Connect with the Brightest Minds in Growth Innovation Leadership
Our community activates your success with our peer-to-peer network, peer meetings, annual growth events, executive roundtables, and access to inspiring activities such as our innovation workshops.
Growth Council Think Tank Series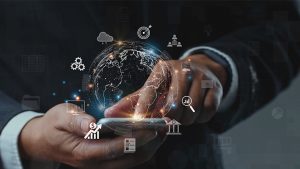 Growth Opportunities in Global Metaverse/AR/VR
Is the Metaverse Enabling Telcos to Transform into Digital Content Aggregators?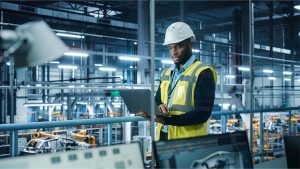 Technology Strategies in Global Metaverse/AR/VR
How Is the Metaverse Transforming Manufacturing Operations?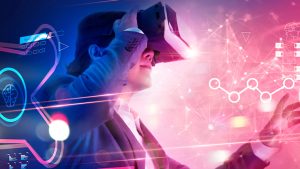 Companies2Action in Global Metaverse/AR/VR
Can Brands Afford to Ignore the Metaverse to Drive Their Marketing Initiatives?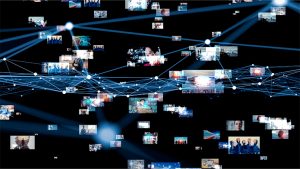 New Product Development in Global Metaverse/AR/VR
How Generative AI Is Transforming Digital Content Services?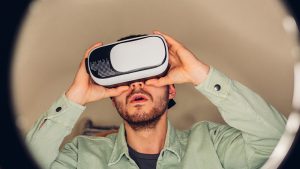 Growth Opportunities in Global Metaverse/AR/VR
What Monetization Opportunities Will in-video Gaming Unlock?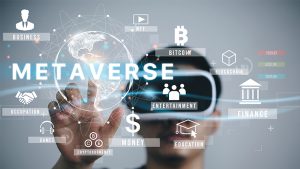 Growth Opportunities in Global Metaverse/AR/VR
Is XR Emerging as a Pivot to Enable a Truly 'Phygital' Life?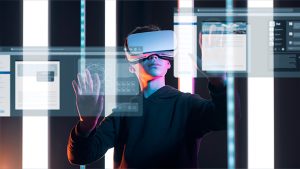 Technology Strategies in Global Metaverse/AR/VR
How Will the Metaverse Impact the Quality of Our Lives?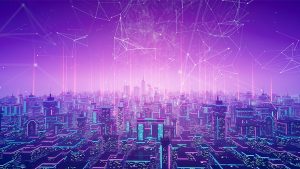 Technology Strategies in European Metaverse/AR/VR
How Is the Metaverse Evolving in Europe?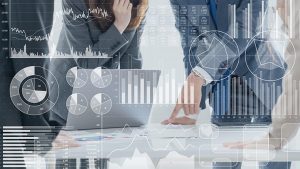 New Product Development in Global Metaverse/AR/VR
How Is the Metaverse Impacting the Creator Economy?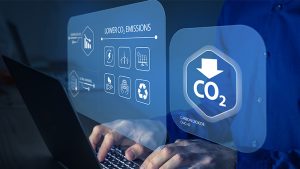 Technology Strategies in Global Metaverse/AR/VR
Exploring the Untapped Potential of Immersive Technologies for Sustainability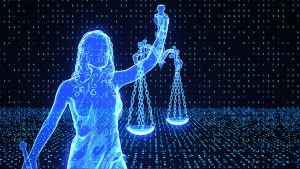 Companies2Action in Global Metaverse/AR/VR
Is a New Framework Needed to Regulate the Metaverse?
Activate your transformational journey
Through growth coaching you will gain the tools necessary to develop powerful growth pipeline strategies that will fuel the future of your company.
Growth Coaches | Think Tanks | Growth Experts
Activate Now
TRANSFORMATIONAL GROWTH
Growth for Leaders & Companies
Future Growth Potential
Maximized through collaboration
Growth Pipeline
Continuous flow of Growth Opportunities
Growth Strategies
Proven Best Practices
Innovative Culture
Optimised Customer Experience
ROI & Margin
Implementation Excellence
Transformational Growth
Industry Leadership
Exclusives

Enter the Metaverse: How to Amplify Growth Strategies in a Digital Future?
Enter the Metaverse: How to Amplify Growth Strategies in a Digital Future?
Harnessing the potential of the Metaverse for business transformation
The Metaverse is rapidly revolutionizing the way businesses operate and interact with their customers. Building on the foundation of virtual worlds and immersive digital experiences, it is empowering companies to deliver superior, personalized, and engaging customer experiences in ways that were never possible before. As physical and digital realities converge, brick-and-mortar stores, regular sales and marketing channels, traditional operations, and business models are being challenged to evolve.
Are you ready to embrace the potential of the Metaverse and gain first mover advantages to stay ahead of the technology curve?
Companies that don't adapt with agility to adopt this change will fail to differentiate their portfolios and fall behind competitors in the race to the future's virtual economy.
What steps is your organization taking to ace and monetize this transformation?
Is your leadership team aligned to execute your long-term Metaverse vision through agile strategic planning?
How will you prioritize best-fit disruptive technologies and tools to enable seamless transformation?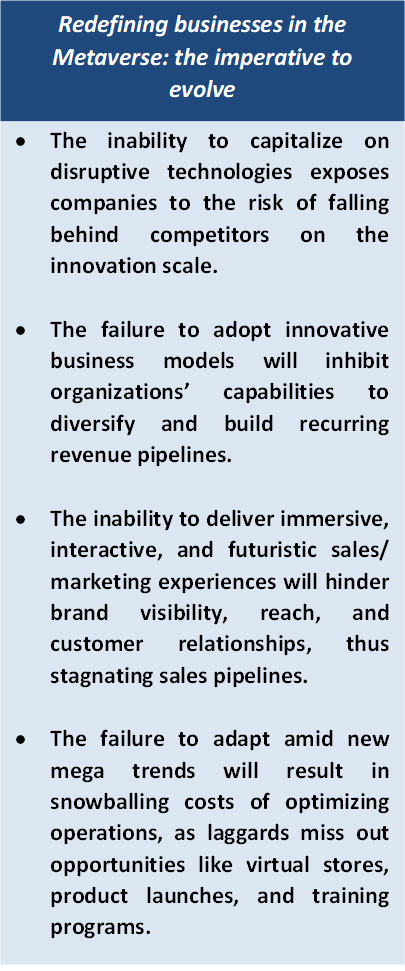 As consumers become increasingly Metaverse savvy and technologies evolve, they result in added customer expectations, volatile regulatory and security frameworks, rising competitive intensity from new participants, and industry convergence—all of which make growth increasingly difficult. To stay relevant and thrive, businesses need to imbibe disciplined growth pipeline management that unlocks new opportunities for enterprises to scale and open new channels.
Do you have a framework to monitor the Metaverse opportunity universe and drive innovation?
How will your supply chain, manufacturing platforms, and digital tools need to evolve?
Are you ready to invest in, acquire, and forge the right strategic ecosystem partnerships to build future-proof revenue pipelines?
Is Your Business Ready to Navigate Challenges?
The Metaverse revolution is opening innovative ways for businesses to enhance productivity and maximize operational efficiencies leveraging a more integrated and decentralized ecosystem. As industry incumbents grapple to embrace this new environment, they face a complex landscape marred by the following barriers:
Security risks and compliance in data collection and user privacy.
Adapting to process intensive workloads that deliver substantial computing power.
Unifying existing systems and platforms to enable seamless interoperability.
Have you integrated a robust Metaverse and immersive technology strategy in your future product and service portfolios to meet new customer priorities?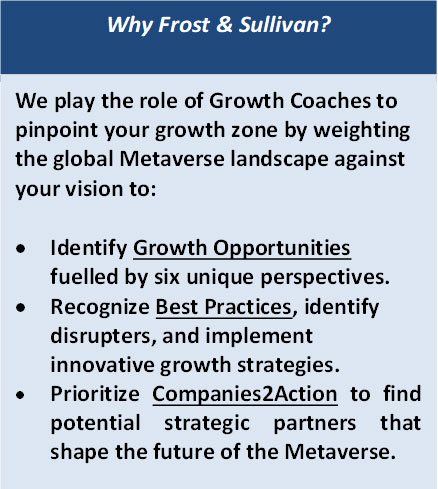 Now, merely investing in cutting-edge technologies is not enough to reap the full benefits of the Metaverse. The question is- What are the current best practices in this sector and how can you implement these as stepping-stones for the future?
Industry incumbents will need to deliver compelling value propositions backed by robust Metaverse strategies that identify the right mix of tools, platforms, and partners to overcome barriers to growth.
How will you navigate internal and external growth challenges in this sector?
What key technologies and intellectual property should you focus on to future-proof growth?
How will you differentiate your value proposition from competitors to gain an early mover advantage in the Metaverse continuum?
Are You Ready to Evaluate Your Metaverse Alignment and Transform Your Business?
To navigate evolving business ecosystems, companies across the ICT continuum must identify and overcome crucial growth barriers. The key to success is finding the right opportunities that align with your growth vision and implementing the best-fit strategies. Frost & Sullivan has six decades of experience in connecting global mega trends, emerging technologies, and new business models to drive radical growth. We help companies identify, evaluate, and prioritize best-fit opportunities that empower them to thrive through change.
Let us guide you through your transformation journey by working collaboratively with the ecosystem community of companies in the Metaverse. This journey is fuelled by four powerful components, ensuring your success in navigating industry changes:
Schedule a Growth Dialog with our team to dive deeper into transformational strategies and explore specific needs within your company.
Become a Frost Growth Expert in your area of specialization and share your expertise and passion with the community through our Think Tanks.
Join Frost & Sullivan's Growth Council and gain access to think tanks focused on the transformational growth strategies for Metaverse.
Designate your company as a Company to Action to increase exposure to investors, new M&A opportunities, and other growth prospects for your business.