Strategic Imperatives For Artificial Intelligence
01
The lack of differentiated product offerings backed by deep domain expertise will push traditional technology vendors out of the race amid rising competitive intensity.
02
To drive growth, technology vendors must foster deep strategic partnerships to create innovative solutions and accelerate go-to-market speed.
03
Without outcome-based value propositions and seamlessly adoptable technologies, vendors will fail to overcome challenges arising from transforming macroeconomic environments.
GROWTH GAP
How do you shift from where you are to what you want to become? How do you fill the gap?
Based on those strategic imperatives the gap between where you are now and where you need to be to achieve transformational growth is daunting.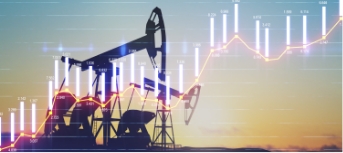 Effective Growth Coaching increases productivity by over
53%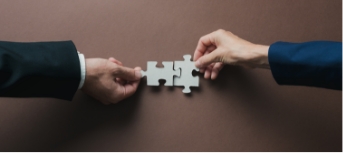 Over
40%

of professionals would like to have more meaningful networks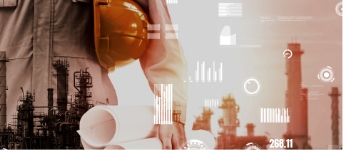 84%

of Executives say Innovation is critical but lack resources
THE YELLOW BRICK ROAD
The Three Components Required for Transformational Growth
GROWTH CONTENT
Growth Opportunities in Artificial Intelligence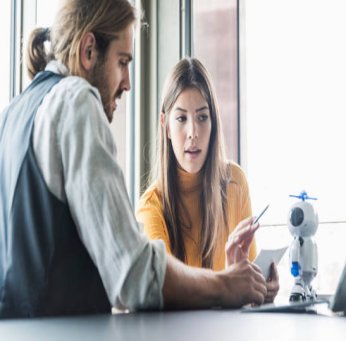 Advisory Services
Adoption of Artificial Intelligence (AI) requires a deep understanding of technology, domain, and best practices in 'Responsible AI'. Enterprises seek this expertise from technology providers, thereby creating an opportunity for vendors to offer advisory services. These services create new revenue opportunities and a means to enhance value for existing and potential customers.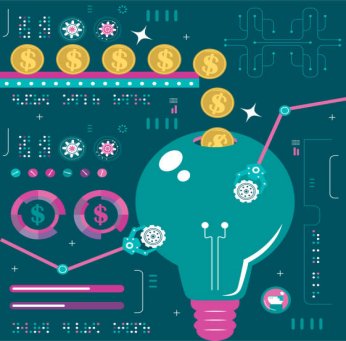 Industry Use Case-Specific Solutions
As enterprises aim to leverage AI to support business functions, they seek plug and play solutions for faster deployment, rather than custom development. Technology providers with niche, function specific use cases that are well aligned to enterprise needs and support faster API based integration will have a competitive advantage to attract customers and drive growth.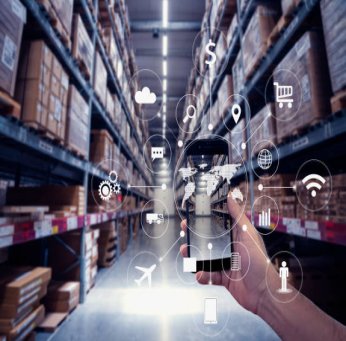 System Integration and IT services
AI deployments require complex system integration capacities- from seamlessly integrating diverse hardware like sensors, cameras, and devices to software and technology platforms, creating significant opportunity for IT services providers with end-to-end deployment capabilities.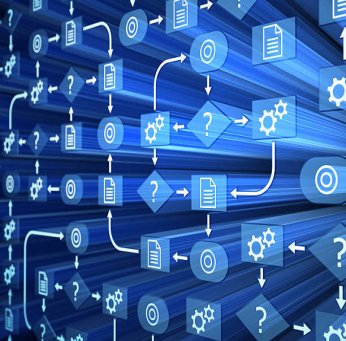 Data Management Platforms and Services
Data preparation is a critical step for leveraging the full potential of AI technologies. As organizations seek to integrate, clean, and leverage enterprise data, data integration and management services present substantial opportunities for technology service providers to provide innovative machine learning (ML) models and ensure ethical and secure deployments.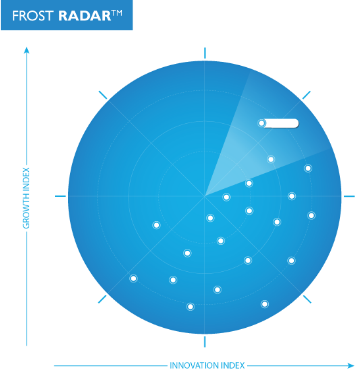 Frost RadarTM
Benchmarking Your Future Growth Potential
Our work is focused exclusively on identifying the growth opportunities of the future and evaluating companies that are best positioned to take advantage of them. The Frost Radar™ is a robust analytical tool that allows us to evaluate companies across two key indices: their focus on continuous innovation and their ability to translate their innovations into consistent growth.
To discover how you benchmark
against competition
A PRACTICAL, HIGH IMPACT, SCALABLE TRACKING SOLUTION
Measure with The Growth
& Innovation Index
2

Major Indices

10

Analytical Algorithms

1

Platform
BEST PRACTICES RECOGNITION
Recognizing Excellence and Leadership in Information and Communications Technology for 20 years
Our best practices analysis provides in-depth examination of successful strategies and tactics used by leading companies across all industries, and offers recommendations for implementation to drive performance and success
1800
Global Research
Analysts
GROWTH COMMUNITY
Connect with the Brightest Minds in Growth Innovation Leadership
Our community activates your success with our peer-to-peer network, peer meetings, annual growth events, executive roundtables, and access to inspiring activities such as our innovation workshops.
Growth Council Think Tank Series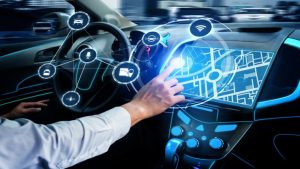 Customer Strategies in the Global Artificial Intelligence industry
Is your enterprise Artificial Intelligence ready?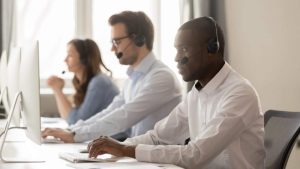 Growth Opportunities in the Global Artificial Intelligence industry
What are the key growth opportunities across the ICT ecosystem?
Customer Strategies in the Global Artificial Intelligence industry
Ethical Artificial Intelligence for enhancing customer value proposition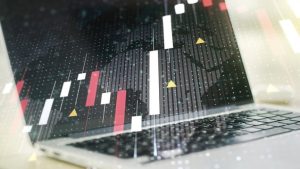 Technology Strategies in the Global Artificial Intelligence industry
How is multi-modal Artificial Intelligence geared to create enhanced value?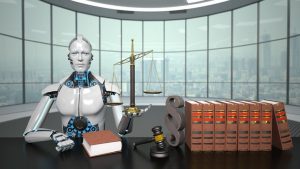 Vertical solution Growth Opportunities in the Global Artificial Intelligence industry
Industry use cases for monetization of Artificial Intelligence opportunities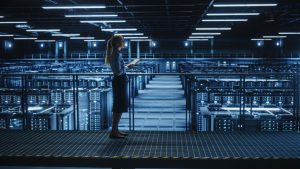 Growth Opportunities in the Global Artificial Intelligence in Telecom industry
How can Artificial Intelligence enable future-ready telecom service providers?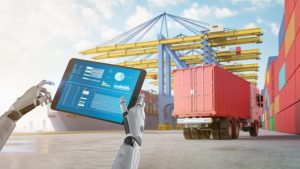 Technology Strategies in the Global Artificial Intelligence industry
Is your data strategy capable of supporting Artificial Intelligence deployment?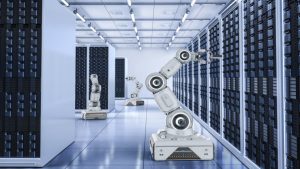 New product development in the Global data centre services industry
How is Artificial Intelligence transforming the data centre industry?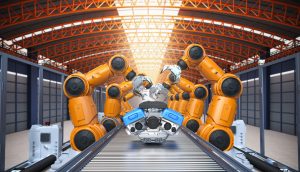 Transformative Mega Trends in the Global Artificial Intelligence industry
Which megatrends could shape the Artificial Intelligence landscape in 2024?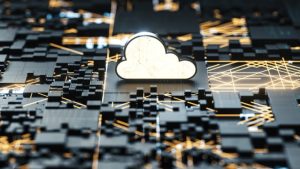 Strategic Partnering in the Global Artificial Intelligence industry
Assessing the criticality of Cloud Service Providers in the ecosystem
Activate your transformational journey
Through growth coaching you will gain the tools necessary to develop powerful growth pipeline strategies that will fuel the future of your company.
Growth Coaches | Think Tanks | Growth Experts
Activate Now
TRANSFORMATIONAL GROWTH
Growth for Leaders & Companies
Future Growth Potential
Maximized through collaboration
Growth Pipeline
Continuous flow of Growth Opportunities
Growth Strategies
Proven Best Practices
Innovative Culture
Optimised Customer Experience
ROI & Margin
Implementation Excellence
Transformational Growth
Industry Leadership
Exclusives

How to Find the Best-fit Growth Opportunities in the Era of AI?
How to Find the Best-fit Growth Opportunities in the Era of AI?
From Insights to Action: Unleashing the Power of AI and Data Analytics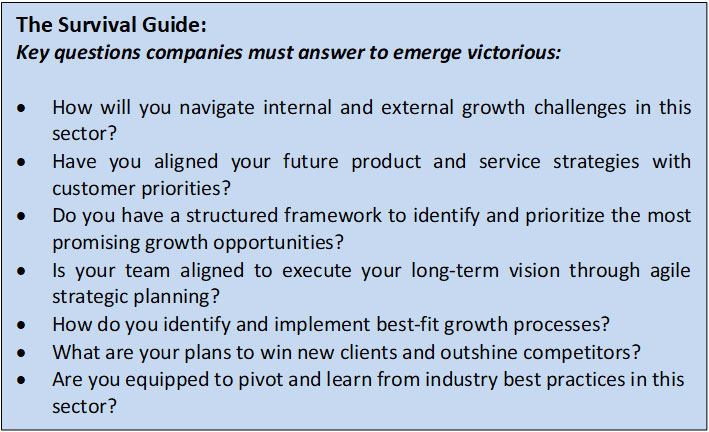 The proliferation of artificial intelligence (AI) and data analytics has triggered a transformative wave across multiple sectors, reshaping traditional business models and challenging companies to innovate and adapt swiftly or face the risk of failure. The ability to harness the power of data has become a crucial factor for enterprises to optimize customer experiences, maximize operational efficiencies, and establish a competitive edge. Information and communication technology (ICT) companies need to rapidly evolve to develop solid product differentiation based on domain expertise. With rising competitive intensity and geopolitical uncertainty, technology providers can no longer create and deliver value as standalone players. Are you ready to foster new strategic partnerships to create innovative AI solutions?
As ICT organizations grapple to embrace this new ecosystem, they face a complex landscape of disruptive technologies, changing customer expectations, and industry convergence. Moreover, emerging start-ups further aggravate the pressure on technology providers to hasten go-to-market times and develop differentiated value propositions. Amid this seismic change, the rise of one organization may come at the cost of another. Organizations that survive and thrive amid this transformation will be limited to those that can adapt with agility.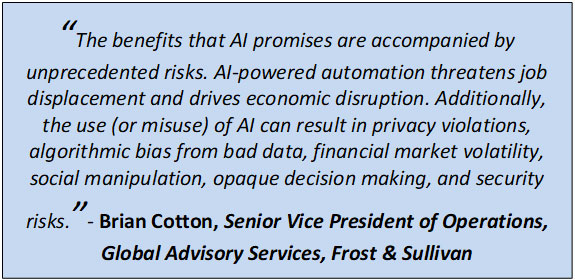 Unlocking the Potential of AI: Monetize Growth Opportunities across the AI Ecosystem
The increasing pervasiveness of AI use cases is creating significant growth opportunities. However, with transforming customer expectations and the evolving regulatory environment, it is imperative for all AI ecosystem participants—from technology companies and investors to regulatory bodies—to actively track and understand shifting business dynamics.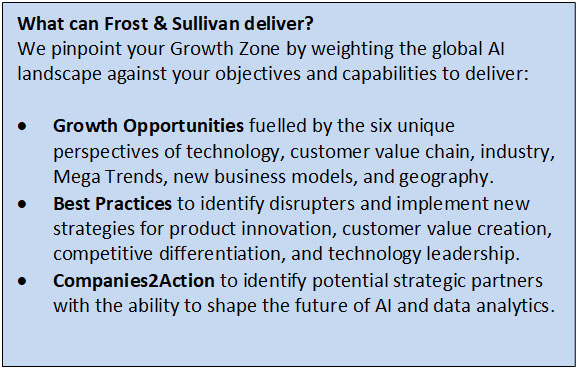 To keep up the AI momentum, technology providers will need to build compelling value propositions backed by strong growth strategies to monetize new opportunities and overhaul outdated operations. The question thus arises: Are you prepared to embrace the potential of AI and chart a bold new course with robust growth pipeline management?
Or
Do you find yourself among those companies that lack the flexibility to master this transformation?
Are You Ready to Evaluate Your AI Alignment and Transform Your Business?
To navigate evolving business ecosystems, companies in AI and data analytics must identify and overcome their growth gaps. The key to success is finding and prioritizing the right opportunities that align with your top growth priorities.
Frost & Sullivan has six decades of experience in analysing industry transformation and identifying innovative growth opportunities. Let us guide you through your transformation journey by working collaboratively with the ecosystem community of companies in your industry. Our transformation journey is fuelled by four powerful components, ensuring your success in navigating industry changes:
Schedule a Growth Dialog with our team to dive deeper into transformational strategies and explore specific needs within your company.
Become a Frost Growth Expert in your area of specialization and share your expertise and passion with the community through our Think Tanks.
Join Frost & Sullivan's Growth Council and gain access to think tanks focused on the transformational growth strategies for the AI and data analytics sector.
Designate your company as a Company to Action to increase exposure to investors, new M&A opportunities, and other growth prospects for your business.