19junAll DayExcellence in Best Practices Awards Banquet - LondonFrost & Sullivan will be hosting the Excellence in Best Practices Awards Banquet on June 19th to recognize companies demonstrating outstanding achievement and superior performance in a variety of global markets.Jumeirah Carlton TowerCategory:Awards Ceremony Compendiums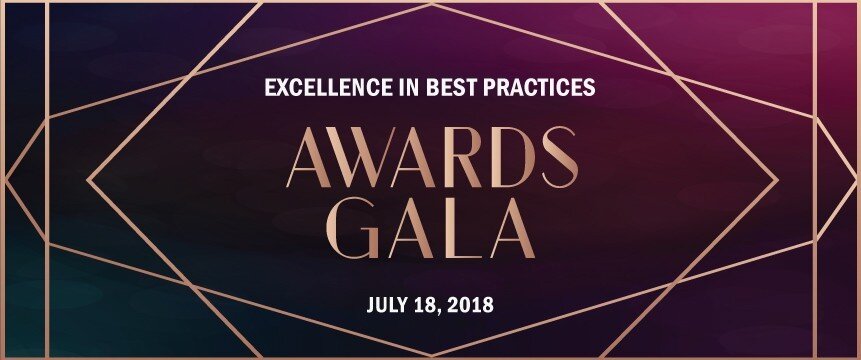 Event Details
Frost & Sullivan celebrated innovative companies at its Excellence in Best Practices Awards Banquet on Tuesday night at the Jumeirah Carlton Hotel in London.
Each year, Frost & Sullivan presents Best Practices Awards to companies that are expected to encourage significant growth in their industries, have identified emerging trends before they became the standard in the marketplace, and have created advanced technologies that will catalyze and transform industries in the near future.
"Creativity and innovation are the most important keys to success. Our Award recipients demonstrate perseverance and commitment to these principles, enabling them to excel within their competitive marketplaces," said Jeff Frigstad, Global Sr. Vice President, Best Practices, Frost & Sullivan.
Awarded companies included:
Amagi – 2018 Global Cloud-Based Playout Solutions for Media New Product Innovation Award
Brenmiller Energy – 2018 European Thermal Energy Storage New Product Innovation Award
embotech AG – 2018 European Autonomous Driving Software Technology Innovation Award
EMnify – 2018 European Wireless M2M Mobile Connectivity for IIoT New Product Innovation Award
eyeSight Technologies Ltd. – 2018 EIA Embedded Computer Vision for Automotive Technology Innovation Award
FLONIDAN – 2018 European Smart Gas Meters Customer Value Leadership Award
LORENTZ ­- 2018 Global Solar-powered Water Pumps Product Line Strategy Leadership Award
Modern Water – 2018 European Water Quality Monitoring New Product Innovation Award
Otonomo Technologies Inc. – 2018 European Car Data Platform New Product Innovation Award
Plataine – 2018 North American IIoT Software for Manufacturing Digitalization & Optimization Customer Value Leadership Award
SecurityMatters – 2018 Global Industrial Cybersecurity Solutions Customer Value Leadership Award
Sierra Wireless, Inc. – 2018 Global IoT Solutions Customer Value Leadership Award
Sika – 2018 European Body Shop Adhesives Product Leadership Award
Ste Industries – 2018 European Connected Tire Technology Innovation Award
TomTom Telematics – 2018 European Fleet Telematics Company of the Year Award
XJet Ltd. – 2018 EIA Liquid Material Additive Manufacturing Technology Innovation Award
XM Cyber – 2018 European APT Simulation & Remediation Platform Technology Innovation Award
Organizer
Samantha Parksamantha.park@frost.com