15may11:00 AM11:50 AMManaged vs. Do-It-Yourself SD-WAN: Which Approach is Right for Your Business?An enterprise deploying an IoT solution has to solve for many challenges from both the operational and IT perspectivesWebinarCategory:Webinars

Time

(Wednesday) 11:00 AM - 11:50 AM
Location

Webinar

7550 1H, 10 W Dr Suite 400
Event Details
Webinar Agenda
Businesses are embracing Software-Defined WAN (SD-WAN) as the optimal networking foundation for digital transformation.
SD-WAN promises flexibility, cost savings, and improved application performance – essential for modern digital architectures. But in these early days of SD-WAN, many organizations lack the time, budget, and skilled resources to implement an effective strategy.
That's why more than half of businesses are choosing a fully-managed SD-WAN service, according to Frost & Sullivan research.  In fact, compared with businesses that choose "do it yourself" SD-WAN deployments, Managed SD-WAN users report:
Faster branch deployments
Greater visibility into network and application performance
More efficient network access to cloud applications
Learn how companies accelerate the benefits of their SD-WAN strategy with Managed SD-WAN Services.
Join Frost & Sullivan for this complimentary Webinar sharing results of the 2018 Frost & Sullivan SD-WAN survey.  Gain insight into:
What SD-WAN is, and why it is here to stay
How your peers and competitors are using SD-WAN
DIY and Managed Services comparisons, to see which is best for your business
Top criteria for selecting a Managed SD-WAN service provider
How to minimize risk and avoid SD-WAN deployment pitfalls
How CenturyLink Managed SD-WAN services for Cisco Meraki and Cisco SD-WAN can help your business become more profitable and provide a better customer experience for your clients
Listen in on the experiences of others, participate in a live Q&A, and walk away with actionable strategies for your own organization.
Click here to register, listen in on the experiences of others and walk away with actionable strategies for your own organization.

Featured Industry Speakers: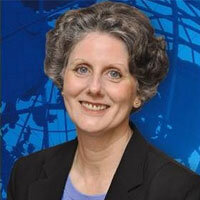 Lynda Stadtmueller
Vice President, Network, Data Center & Cloud
Frost & Sullivan
Adam Saenger
Vice President, Global Networking Solutions
CenturyLink
Brian Rider
Senior Director of Operations
Cisco
In Cooperation with: