Frost & Sullivan forecasts Blockchain value for manufacturing to exceed $26 billion1 by 2025. From conducting payment and audits to tracking inventory and assets, Blockchain is changing the way we look at trust, transparency, and revenue in manufacturing supply chains.
An excerpt from SPS 2019 presentation to be delivered 26 November 2019, 11:00-11:30 CET, Room Kiew, NCC Ost, Ebene 2, by Karthik Sundaram, Program Manager – Industrial, Frost & Sullivan
Add to Calendar
11/26/2019 11:00 AM
11/26/2019 11:30 AM
Europe/Paris
Smart Production Solutions 2019
Join Karthik Sundaram on 26 November 2019, 11:00-11:30 CET, in Room Kiew, NCC Ost, Ebene 2 at SPS 2019, where he will deliver an in-depth presentation: "Blockchain in Manufacturing: A Multi-Billion Dollar Prospect."
Nürnberg
Blockchain, a technology that is conventionally associated with cryptocurrencies such as Bitcoin, is a digital ledger that can be used to store, record and manage transactions. This technology supports financial transactions with the aid of smart contracts, but it can support the transfer of any data or digital asset. As records along the chain are stored and distributed across different nodes in the network, it is difficult to counterfeit these records, making Blockchain a more secure, immutable and transparent way to record and service transactions. This advantage strengthens the cause for Blockchain applications outside of cryptocurrency exchanges, even though we don't hear about other industries as readily. Bitcoin is just the tip of the Blockchain iceberg as decision-makers across industries, including manufacturing, are beginning to ask: "What does Blockchain mean for our future?"
How will Blockchain bring value to manufacturing supply chains?
Even though the value of Blockchain is projected to exceed $176 billion2 by 2025 and $3.1 trillion2 in 2030, so far, much of the potential for Blockchain in manufacturing has remained theoretical. Globally, factories manufacture products in huge volumes. However, there is still no guaranteed method of knowing how, when and from where these products originated, were produced or shipped to the end consumers. Before reaching the end consumers, goods are required to travel through a network of manufacturers, suppliers, transporters and storage facilities that participate in the production, design, sales and delivery stages. In almost every case, the journey of the product remains unseen, resulting in a lack of transparency. The end consumer is always left wanting to monitor each step of the production process to ensure the authenticity of the product. In fact, more than 50% of customers today seek transparency in the production process. If a manufacturing supply chain can be made transparent, everything could be monitored and made visible to the stakeholders. This will help manufacturers establish trust in the system and their products. Blockchain will provide a way to have more control and insight into the value chain because everything would be on a real-time ledger of actions visible on the Blockchain.
Thus, one of the key areas where Blockchain can bring value is in the audit trail. Currently, we do not have a proper and uniform standard to aggregate and share data. Modern supply chains need a system that can enforce standards for parties to access the full set of data they require. Essentially, this is the purpose of a Blockchain. If there are defective products in a supply chain, they could be easily tracked across entities in a way that has never been done before. Instead of shuffling through a bulk of papers, bills, files, data, emails, etc., manufacturers could rely on a Blockchain-based system to track goods with certainty throughout their entire journey.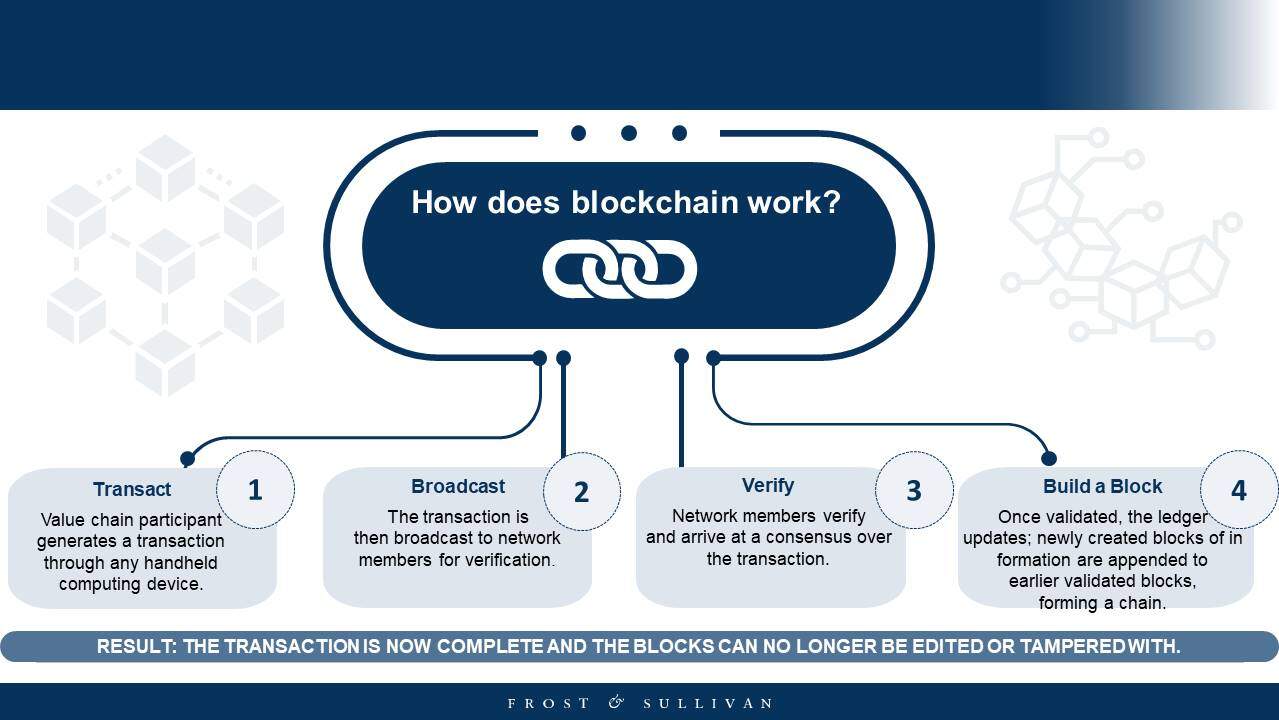 Uniform, aggregated data will allow manufacturers to perform higher levels of predictive analytics. One of the biggest challenges in modern supply chains is the ability to get all of the data in the right place, at the right time and within the same framework. Blockchain would help realise this ideal scenario. It would allow data to be used along with several other useful technologies, such as artificial intelligence, to maximize efficiencies. This data could also be sold, providing companies with an extra revenue stream. For example, Blockchain can support new maintenance approaches (such as automated service agreements) and shorter maintenance times. Blockchain can also support more complex machine-as-a-service (MaaS) applications by facilitating IP protection, documentation management, and performance tracking.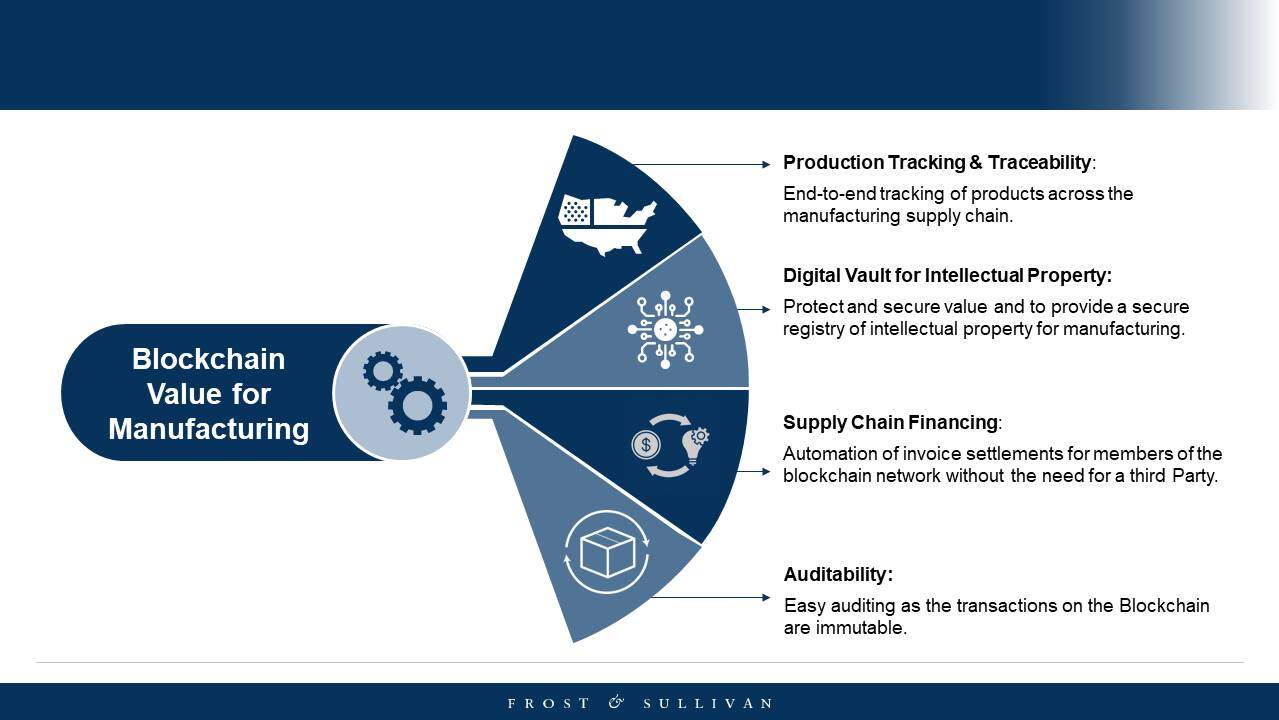 Is Blockchain ready for factories?
Blockchain and the factory are converging. Whether it is behind the scenes or at the surface, Blockchain will have a critical role to play in shaping the future of factories. Undoubtedly, Blockchain will bring greater efficiencies to the manufacturing supply chains, better coordination in automation, and maximum transparency when dealing with counterfeit trade. Manufacturing has always been an industry receptive to technology. However, the rising diversity of applications and the complexities of manufacturing supply chains could delay Blockchain adoption in manufacturing. The transformation will not happen automatically. It will require proactive collaboration among manufacturers, policymakers, scientists and technology investors underpinned by new platforms that can support this transformation. If we get it right, it will be an important milestone in the journey towards future factories.
Join Karthik Sundaram on 26 November 2019, 11:00-11:30 CET, in Room Kiew, NCC Ost, Ebene 2 at SPS 2019, where he will deliver an in-depth presentation: "Blockchain in Manufacturing: A Multi-Billion Dollar Prospect."
Register your interest in participating (spaces are limited) or find out more about this presentation or research by contacting Magdalena Ford, magdalena.ford[at]frost.com. Visit Frost & Sullivan's Exhibition Stand 1-168.
Be part of SPS 2019. Register for a Frost & Sullivan partner ticket with this 50% discount code SPS19AMSFS8 here: sps-exhibition.com/tickets
Reference:
Frost & Sullivan forecast, derived from World Economic Forum Report
World Economic Forum Report, Page 11