This month, Seoul, Santiago, Barcelona have so far added their name to the 50-plus cities already testing and preparing for urban aero taxis flying in their skies. In October, Paris stole the thunder, and I am anxiously awaiting word from London. However, unsurprisingly, it is Dubai that is looking on track to achieve commercial operations by 2025. Here at Frost & Sullivan, we have spent a considerable amount of time analysing the readiness and attractiveness criteria for cities to bring the next generation of travel to their citizens.
Evaluating the parameters relating to transportation habits, infrastructure, airspace regulations, and aviation operations, the following cities emerged with top (10) scores (in descending order): London, Singapore, Los Angeles, San Francisco, Dubai, Seattle, Paris, Boston, New York, and Vancouver.  Emerging from the global research of 100 smart cities evaluated in a recent Frost & Sullivan study, the top 5 per region presents a compelling mix of cities spanning across the developed and emerging economies.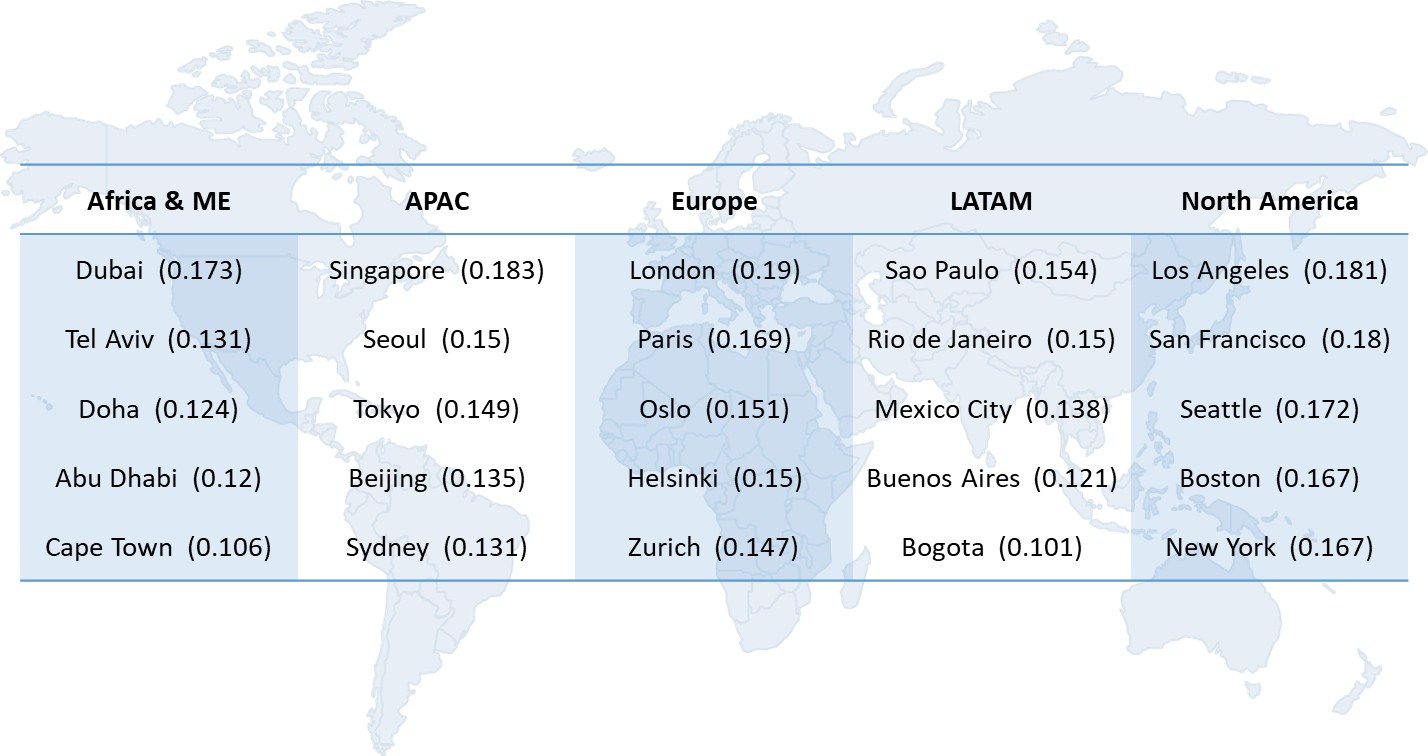 Figure 1: Top-5 Regional Cities Most Attractive and Ready to Host UAM (scores). Source: Frost & Sullivan Analysis
Many of these cities already have announced (or are in the process of doing so) plans to host Urban Air Mobility (UAM) in their skies. Easing the traffic conditions and moving the cities faster, literally, and more efficiently are key factors alongside the value premise an advanced technology creates for the city as a destination to travel and invest. Investments which these cities have, over the years, made in digitalising the infrastructure and creating smarter operational conditions underpin their readiness score. However, UAM requires a more comprehensive and collaborative cross-segment investment in civil and network infrastructure, airspace and transportation regulations, environmental and liability compliance, in addition to the vehicle and the associated systems. This raises the following question:
Once all of these points have been addressed, would the end-customer (the citizen, i.e., you and me) be willing to use this capability and, importantly, pay the 'premium' price?
Conducting citizen surveys across the selected 12 cities representing a regionally balanced mix, Frost & Sullivan's analysis indicates that there are significant opportunities and actions to be undertaken by the industry and the cities to ensure readiness and attractiveness to host UAM capabilities.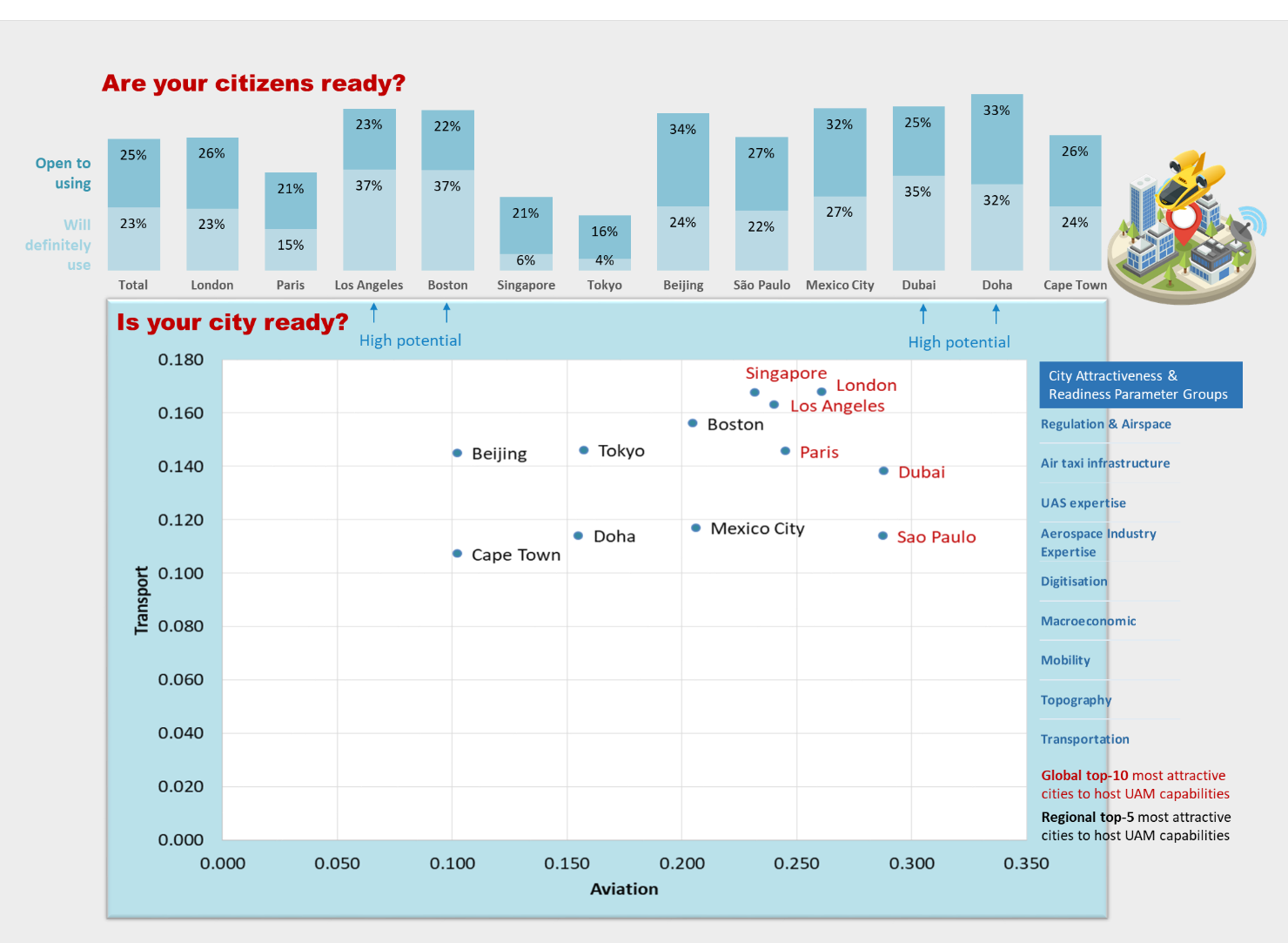 Existing habits influence customer/citizen preferences, response to change, age demographics, ability to spend, amongst other factors. Although deemed to have a resilient infrastructure, cities like Singapore and Tokyo score low on citizen survey response to a willingness to displace existing transportation modes with UAM. Cities in the US and the Middle East score high in citizen surveys and have a robust infrastructure in place. Though these points alone cannot conclude on the host city selection, the perception does need to be considered to ensure a shorter return on investment for the myriad of investors backing the 200-plus UAM vehicle OEMs.
It's a $2.7 trillion question – and that is just with 33 cities flying UAMs by 2040. Fast-track to 2050, and Frost & Sullivan identified a total of 175 cities likely to have gone live with UAM by then.
Begs the question….is your city ready? Are you ready?