Interviewed by Sanjiv Bhaskar
Introduction
Chief Executive Officer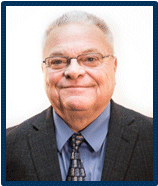 Michael "Mike" Smeaton serves as President of the SafetyNetwork.me (Powered by The Safety Marketing Group) Mike has over 41 years of experience in the industrial safety marketplace. Prior to becoming SMG President, Mike worked in American Optical's Safety Division as a Regional Sales Manager until he acquired a portion of Quad City Safety, Inc. In 1989, Mike purchased the remaining portion of Quad City Safety and, over the next decade, turned it into one of the leading independent safety distributors in the United States.
Mike's passion has always been about helping the Independently Owned Safety Equipment Distributor become more relevant to the end-user customer and help improve their profitability.
Mike attended both The University of Iowa and St. Ambrose University. He has two children: Mike, Jr. and Melissa. Mike is married to Deborah Smeaton.
Mike is also very involved at his local Church (Idlewild Baptist Church) and serves on several Not-For-Profit Boards including: Hope Street of Tampa Bay, Mission Increase Foundation of Tampa Bay, Tampa Muslim Outreach of Tampa Bay and This Day Ministries.
Please Click Here to Read More