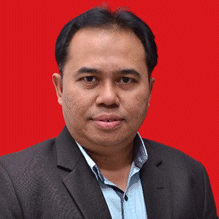 Trio Chadys started his career as a sales and marketing professional, handling a wide range of products and projects. In the 2000s, he joined the Bukaka Group to take on several power plant projects all over Indonesia. Since 2012, Trio has been actively involved in several POME Biogas Power Plant projects by the Pasadena Group, either in Sumatra or Kalimantan. He is one of the top executives for PT. Pasadena Engineering Indonesia, a national EPC contractor and engineering consulting company in Jakarta. He is also the President Director of PT. Pasadena Biofuels Mandiri, a developer of Renewable Energy (RE) power plants. He is also in charge of developing one of the most ambitious POME Biogas Power Plant projects in the district of Rokan Hulu, Riau using a newly established scheme called "Corridor and Clustering". He has a Bachelor's degree in Chemical Engineering from Arizona State University.
Sachi Mulmi (SM), researcher with Frost & Sullivan, had an opportunity to conduct a Movers & Shakers interview with Trio Chadys (TC) – Vice President of Business Development for PT. Pasadena Engineering Indonesia.
SM: What is the unique value proposition of your company and what are your key competitive differentiators?
TC: PT. Pasadena Engineering Indonesia (PEI) is a complete solution for Renewable Energy businesses with a focus on Bioenergy Power Plants (Biogas and Biomass). We provide services from preparing Feasibility Studies and Environmental Studies to other related consultancy work such as Front End Engineering Design (FEED) and Detail Engineering Design (DED). We also provide Engineering, Procurement, Construction and Commissioning (EPCC) works as well as Operation and Maintenance (O&M) of Biogas and Biomass Power Plants. Further, we also have a subsidiary company, namely PT. Pasadena Biofuels Mandiri (PBM), which functions as a Developer of Independent Power producer (IPP). PBM is eager to invest and develop new biogas and biomass power plants and to sell the electricity generated to the State's Utility Company, PT. PLN (Persero).
Our competitive differentiators include our extensive experience with both government and private owned projects and our longtime strong relationship with all the stakeholders involved in this business, including the central and local government, feedstock suppliers, PLN, financial institutions and banks, technology providers and vendors.
SM: What do you want the company to accomplish in the next couple of years and how would you define success for it?
TC: We want our company to be the number one reference in Indonesia for all our services in the biogas and biomass business. One of our success criteria is to achieve our goal of developing at least 50MW of biogas and biomass power plants by year 2020.
SM: Which consumer trends do you consider the most relevant for the biomass/waste-to-power industry and how are you addressing them?
TC: With the new electricity tariff issued by the government through a Ministerial Decree, we as a developer can only focus on establishing biogas and biomass power plants in certain areas/ provinces where the tariff is still economically feasible. In this case, the feedstock with the most utilization potential is palm oil mill wastes, including Palm Oil Mill Effluent (POME) and Empty Fruit Bunch (EFB). So, we are trying to establish mutual cooperation with as many palm oil mills as possible, especially the ones that are located in the areas/provinces with the feasible tariff.
SM: What are some of the key success factors for EPC companies in Southeast Asia?
TC:
1) Good connections with related stakeholders.
2) A lot of experience in the field.
3) Efficient management/operation to be able to offer a competitive rate.
SM: What are the future trends of this industry that are related to technology, legislation, and customer demand?
TC:
1) Technology wise, this industry will quickly develop as more players get involved, partly due to more and more people realizing that fossil fuels will deplete forcing people to rely more on Renewable Energy.
2) Legislation wise, whether they like it or not, the government will also start to rely more on Renewable Energy to replace its dependence on fossil fuels in the near future. As a consequence, the government will introduce new laws and regulations which are in favor of Renewable Energy.
3) Demand wise, PLN has now seriously taken into account the energy supply from renewable resources, especially for replacing diesel power plants in remote areas which has not been economical due to its relatively high fuel price. So, our biogas and biomass power plants have a very good potential to replace those diesel power plants in the coming years.
If you have further questions/comments, please contact: sachi.mulmi@frost.com
For more information about Strategic Analysis of the Biomass and Waste-to-Power Market in Southeast Asia please visit https://store.frost.com/strategic-analysis-of-the-biomass-and-waste-to-power-market-in-southeast-asia.html