Trends such as connectivity, mobility-as-a-service, autonomous driving, and e-mobility are rapidly altering vehicle technologies. Furthermore, the rise of electric vehicles (EVs) and new battery technology affects a wide range of stakeholders, including consumers, manufacturers, and technology innovators. According to a 2022 Frost & Sullivan research paper titled "Global Electric Vehicle Battery Manufacturer Profiles and Growth Opportunities," automotive sales in 2021 continued the shift to EVs that started in 2020. EV sales increased by more than 100% year on year, with nearly 6.7 million units sold, achieving 8.9% market penetration in the passenger car segment. 70% of the 6.7 million EVs sold in 2021 were battery electric vehicles (BEVs). BEV sales increased from 2.1 million in 2020 to 4.5 million in 2021, reflecting an increase in battery demand and alerting established and new battery manufacturers to incoming demand.
As a result, everyone from mature automakers to startup EV companies, tire manufacturers, and battery manufacturers needs a new approach and must shift processes and technology to accelerate production, scale operations, and drive faster launches with less risk. Optimized launch and production are also important to gain a competitive advantage in this industry. Battery packs and battery management systems, for example, are tailored to various factors such as the EV platform, vehicle model specifications, and regional weather. Furthermore, any flaw in production or quality assurance checks can result in faulty batteries, resulting in recalls and affecting thousands of EVs.
In addition, portfolio transformation, investments, and divestments have become common in this shifting, dynamic industry to stay competitive and future-ready. Bold, powerful moves such as mergers and acquisitions (M&A), especially in growing markets such as EVS and autonomous driving, are a good way to add the right technologies or capabilities and future-proof automotive transformation.
For example, Faurecia acquired Hella to increase its presence in electrification and self-driving technology; BorgWarner acquired Delphi Technologies to strengthen BorgWarner's propulsion systems leadership, power electronics products, capabilities, and scale; Plastic Omnium acquired Varroc Lighting Systems, a Tier-1 manufacturer of automotive lighting systems with more than 30,000 people employed across its 137 manufacturing plants.
While there have been many acquisitions in the automotive industry, especially Tier 1 suppliers, the main obstacle is the lack of time and money to unify and align the companies merging after acquisition.  Alignments of IT & OT standards, procedures, and methods are very challenging with the risk of consequences such as lack of supply chain adaptability and operational effectiveness, poor visibility, and inventory accuracy.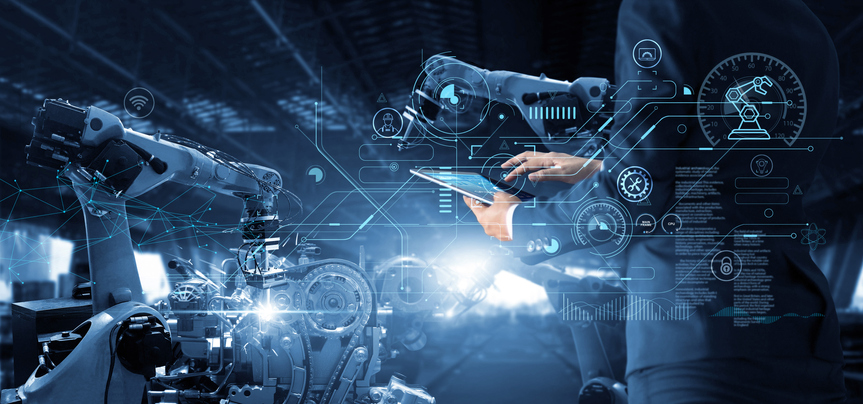 Amid this scenario, leaders should pay attention to the potentially transformative role of smart automotive manufacturing to serve the changing market needs. Such digitalization helps manage the constant technological changes and disruptions in the automotive space. It helps accelerate sustainable production & to get to market first & faster; make better, faster business decisions; reduce downtime; and improve quality & OEE with integrated automation solutions. It will also serve as the basis for the future DPP-Digital Product Passport, about the European regulation on batteries for electric vehicles.
Cloud-based IT/OT platforms, designed specifically for manufacturing, eliminate the many obstacles faced by companies merging after acquisition. For example, a comprehensive, cloud-native smart manufacturing platform such as the Plex solution offered by Rockwell Automation, connects to factory assets, standardizes data, and provides access to that information under a unified data system. Such smart manufacturing platforms break down silos, allow system consolidation, and unlock data across the enterprise. With real-time data on manufacturing operations, organizations can identify inconsistencies and make corrections as needed. The end-to-end, wider, and deeper organizational visibility helps them to better understand day-to-day operations affecting the bottom line and allows more accurate, data-driven decisions.
A smart manufacturing platform with cloud connectivity allows users to connect from anywhere globally and such remote and secure access to production systems speeds up response time and enables timely decisions without requiring users to be on the plant floor. Customers can make decisions rapidly and more accurately using information and insights directly connected to the plant floor. These platforms also allow customers to integrate legacy systems under the same data umbrella within the smart manufacturing platform and give customers a single version of the truth with consistent data sets across all operations.
Rockwell Automation is already unlocking the potential of its Plex cloud-based smart manufacturing platform and technologies for customers such as REE Automotive. Both leading automotive companies and emerging start-ups can employ technology like this to accelerate decision-making by transforming data into actionable insights and useful information.
Overall, an advanced cloud-based smart manufacturing platform solves the challenges automotive companies face post-mergers and acquisitions, accelerate time to market, enables flexible, scalable, and sustainable manufacturing, and optimizes launch and production.