Zoho Corporation, a 26-year-old company, is India's first bootstrapped unicorn and is well-known for its computer software and web-based business tools. During Truly Zoho, the company successfully demonstrated its unique vision and strategy, backing its culture and growth.
Zoho Corporation amalgamates business profitability with social consciousness and sustainability while delivering technology solutions and staying focused on customer success. In line with this, the event was well-crafted to offer detailed insights into the company's innovation in technology, healthcare, education, and agriculture.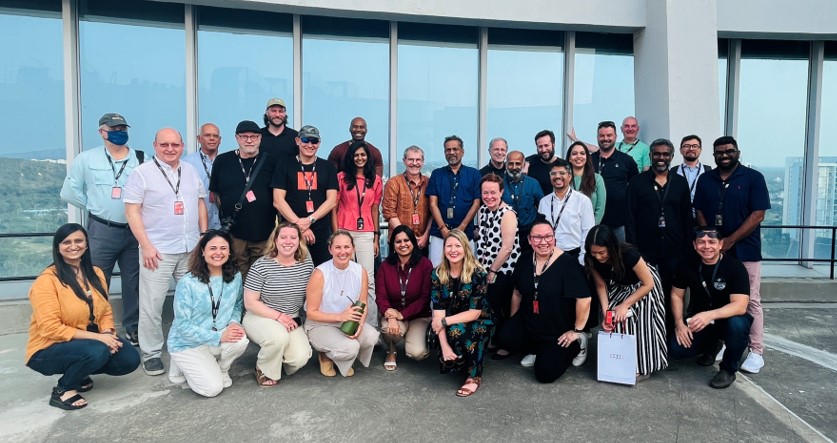 Zoho's commercial success is evident through its growth. The employee experience, which is often less talked about, is essential at Zoho and was shown in a new light. There are several layers to how Zoho Corporation is holistically championing the employee cause, but a single overarching challenge the company is solving through all its initiatives is workforce optimization. Some areas that stand out include:
Zoho's cultural values include empathy in action, integrity, creative sustainability, and trust. Through its employee treatment and corporate social responsibility initiatives, Zoho translates cultural values into action and embodies what it means to inspire integrity and trust as a brand. This compounds to earned loyalty from employees (with only about a 6% attrition rate).
Zoho's Marupadi Program for women focuses on bringing back the women workforce in technology after a career break. "Marupadi," a Tamil word meaning "again," is for women who have prior experience of two years working in a technology company and need the right opportunity to return to work. Marupadi students are trained in software development, software testing, and technical writing. This program adds to the overall employee experience. Zoho recruits 95% of women who go through the Marupadi program in-house.
Interestingly, Zoho has strategically founded offices in remote areas across the globe instead of mainstream cities (for example, Zoho's Tenkasi office in Tamil Nadu). The key reason is to enable financial growth in local economies. The focus is on generating resources and enhancing production before consumption. In line with this, Zoho set up the Kalaivani Kalvi Maiyam School in Tenkasi to find untapped talent and prepare village students for jobs at Zoho and specialized higher education at Zoho Schools. Zoho Schools (consisting of the School of Technology, School of Design, School of Business, School for Advanced Study, School for Graduate Studies, and Marupadi) have run for the past 17 years and have had 1,400+ graduates. The students are trained for software careers for free and are inducted as employees into Zoho Corporation.
Highlighting these endeavors as opportunities to raise productivity,  Zoho's  Co-founder and CEO Sridhar Vembu said, "The cost of educating one child is 10K USD approximately, but it contributes to an annual productivity increase of 18K USD."
In addition to developing and tapping unnoticed talent via Zoho Schools, the already recruited workforce is also nurtured over time. Experimentation, ownership, and decentralization of decision-making are practiced among employees. The talent pool is slowly curated and integrated from different streams into mainstream jobs at Zoho. The growth is focused on the long-term sustainability and resilience of talent rather than the speed of talent. This undoubtedly results in better employee loyalty and retention.
Zoho's focus on its people and environmental, social, and governance (ESG) initiatives is not an afterthought but the very fabric on which the company has charted its growth and operational strategy. The employee experience drives innovation and ownership at Zoho and shows up strongly in customer success. As noted in the interactions with the company's customers at the event, Zoho solves important business problems for them, including (but not limited to) offering security, ease of use, comfortable pricing and contracts, and strong integration capabilities.
Overall, Truly Zoho was a well-organized and unique event that brought forth Zoho's less talked about, but a differentiated belief that caring for culture/people and being profitable are not mutually exclusive.