Higher ROI with artificial intelligence solutions to improve the customer experience
Customers' increasing demands for self-service have pushed companies' to reprioritize their digital roadmaps in a rush to meet customers' expectations. Because live interactions cost companies 24 to 48 times as much as self‐service tools, improving operational efficiency by implementing self-service customer channels promises an enormous return on investment (ROI)1. However, today's self-service solutions do not meet customer expectations due to their limited capabilities, misunderstanding of inquiries, error-prone next steps guidance, and lack of personalization.
In 2021, NTT conducted a benchmarking report in which customers rated their experiences with digital /self-service contact channels2 (see Figure 1). The customer ratings of digital/self-service contact channels illuminate the issue. On the affirmative end, satisfied customers who promote a business' product or service offer the ultimate compliment. These promoters often share their positive experiences with others, helping a company multiply its customer base without incurring marketing and sales costs. As Figure 1 shows, however, fewer than 1 in 5 consumers rate their digital/self-service customer experiences (CXs) as events they would promote.

Most companies are not set up to deliver an excellent CX through self-service channels because they are not using the up-to-date technologies necessary to meet customers where they are in the digital world.
The essential point is that the use of intelligent self‐service leads to two main benefits: reducing costs and increasing customer satisfaction (CSAT) scores. While customers expect fast, innovative, and proactive care, too many companies see self-service as a means to deflect calls rather than as an important avenue to improve CX. In a digital world where customers are often fickle, companies must deliver memorable and unique experiences so customers will connect with them and thereafter discuss their experiences with friends and share on social media.
Transforming Customers into Promoters
A recent Frost & Sullivan survey of contact center solution buyers finds that a whopping 93% of organizations will have conversational artificial intelligence (AI) and virtual assistants/bots in place before 2023, with the financial services, travel and hospitality, and manufacturing sectors taking the lead3. Translation: Investing in AI is a must! All companies, not just visionaries, must capitalize on cutting-edge self-service capabilities to stay competitive, perhaps even to survive. But if everyone is doing it, how can businesses separate themselves from the crowd?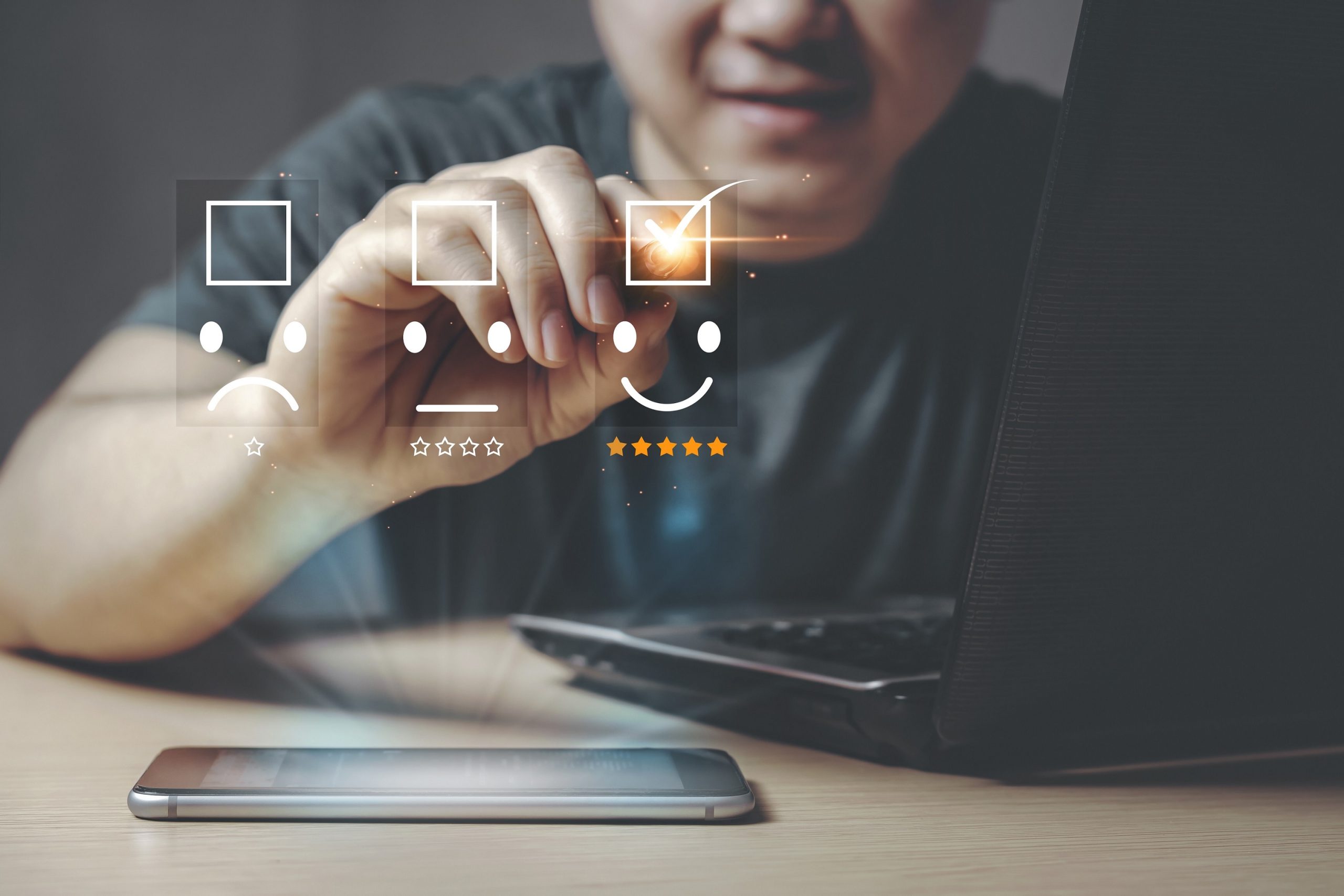 AI Soaring to New Heights
In Frost & Sullivan's 2021 IT Decision-Maker Survey, more than 90% of companies report that being data-centric and investing in AI is important, very important, or crucial to achieving their business goals. Employing bots to handle customer queries and take the load off of live agents is just the beginning. Delivering CX seamlessly across channels provides companies an advantage, and data is at the core of seamless CX. Yes, self‐service tools must be intelligent and leverage data to handle repetitive tasks and inquiries, but what if AI can continually learn, train, and build on the insights it receives to automate even more tasks?
Using a data‐driven approach to developing self-service tools, businesses can achieve the following:
Identify channel transfers that should not occur
Lessen customer friction and effort
Give customers a choice of channel
Make customer journeys seamless
Capture, analyze, and share real‐time data across the journey
Continually address any detected issues to resolve them in real time
To make self-service the go-to support channel, businesses understand they need to take a data-driven approach, but quickly realize that they are rich in data, and poor in insights. Instead, when AI powers a rich data set, businesses quickly discover relevant insights to feed continuous improvement cycles, transforming self-service to exceed customers' expectations.
NICE CXone Delivers Smart Self-Service Experiences in an Omnichannel Environment
NICE approaches customer experience with the understanding that experiences need to be built and managed based on data to get them right. To incorporate data into every aspect of customer experience, NICE uses Enlighten AI, which is embedded across CXone, its open cloud-native platform that addresses a broad set of CX needs. To make every solution across the platform smarter, Enlighten AI, a native AI 'brain' purpose-built for CX, uses innovative machine learning on one of the world's largest labeled CX data sets to drive business outcomes.
Using historical conversational data to gain a holistic view of CX journeys, Enlighten XO extends the platform's intelligence to build smart self-service fast by discovering automation opportunities from customer interactions. Using all calls, emails, chats, and social media interactions, Enlighten XO identifies the key training data businesses need to build and evolve their self-service channels.
Enlighten XO utilizes historical conversational data to meet the growing expectations of today's digital consumers. Businesses build and evolve their self-service channels using training data to identify the best automation opportunities and how to most effectively achieve them.
Enlighten XO can seamlessly and automatically complete the following:
Review every conversation between customers and agents across all service channels
Identify information about customer wants and needs, eliminating guesswork about customer intent
Capture existing conversation flows to model the most successful resolution pathways and emulate self‐service capabilities
Score and prioritize customer intent by most significant ROI for self‐service, allowing companies to get the most out of the solution quickly
Assemble thousands of specific words and phrases to update in digital channels at every touchpoint, as new customer needs emerge
Enhance all digital channels, including chatbots, to resolve complex issues during the first contact
Continuously update so that self‐service can adapt to match changing customer wants, needs, and motivations
Drive proactive outreach by predicting customer wants, needs, and motivations
Supported by AI, every interaction contributes to making self-service smarter and experiences better, with no guesswork necessary.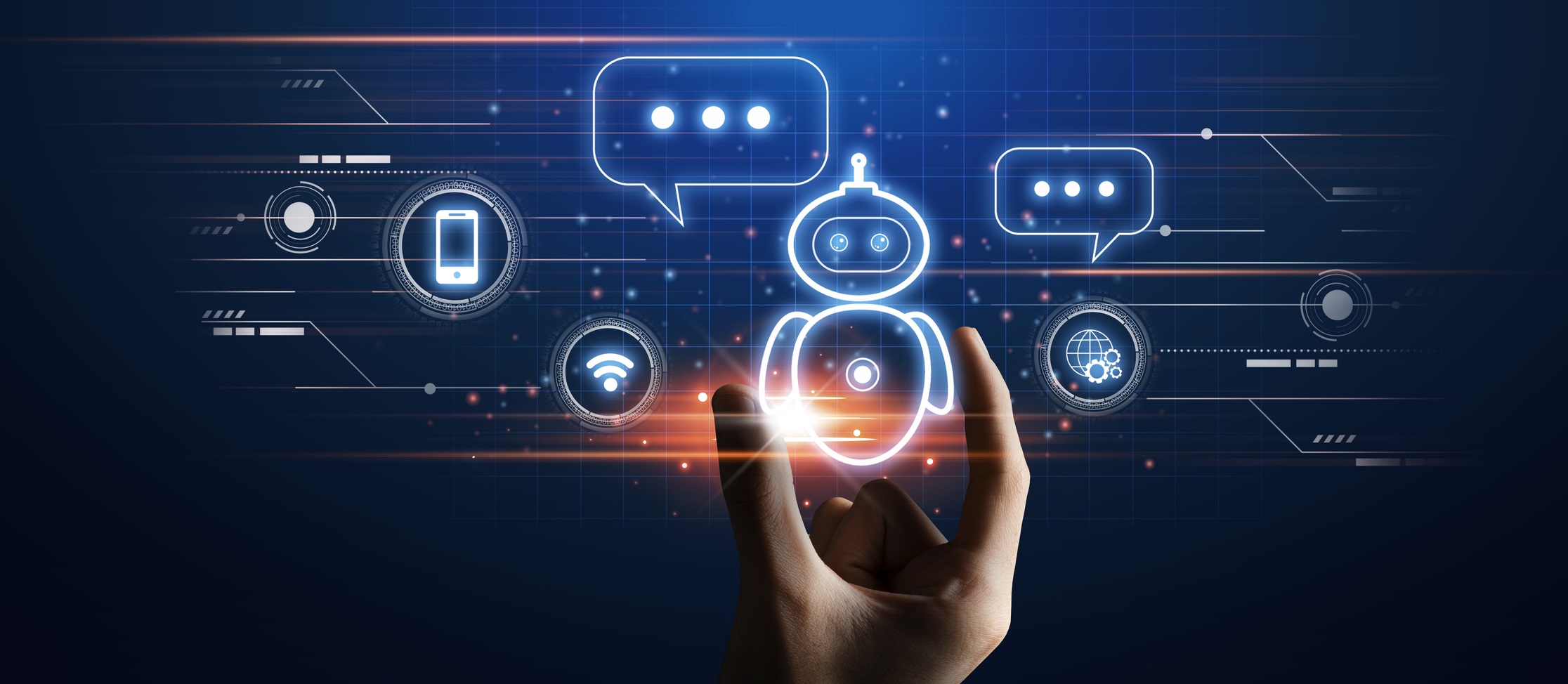 Analyst Perspective: Exceeding Customer Expectations
Frost & Sullivan's 2021 IT Decision-Maker Survey reveals that improving CX remains a top business priority.
BUSINESS PRIORITIES, GLOBAL, 2021

Companies measure their digital transformation success primarily by using CSAT scores. While most companies will accelerate IT investment during the next 6 months, budgets for CX projects remain tight for now, making a shift to self‐service more attractive.
However, self‐service tools have not always been user-friendly. The solution is only as good as the data. Often, it is based on guesswork about what the CX team expects customers will say, ask, or intend. This process is time-consuming and often inaccurate because customer behavior, the competitive environment, prices, marketing and sales campaigns, the product line, and lingo change all the time, magnifying the effort of continually updating the data. This approach leads to inconsistencies and errors that leave customers in a perpetual state of frustration when using self-service tools.
Using the latest AI technologies, companies can make more interactions digital while giving customers a better self-service experience. First contact resolution is essential, and automation and digital channels are the best routes to achieve success, as they can effectively handle more queries while delivering excellent CX. When AI can use the large amounts of continually collected data to teach these tools to improve, companies can optimize the balance between automation and human interaction so that customers have a great experience, regardless of which channel(s) they choose to engage with a business. When customers want to talk about their positive experiences, they will become promoters of a company's self-service capabilities, helping it stand out from the competition.
Learn how NICE Enlighten XO reinvents self-service to deliver CX to the digital doorstep here.
"What are the Benefits of a Self-Service Contact Centre?," CX Today, January 21, 2021.
NTT's 2021 Global Experience Benchmarking Report
Frost & Sullivan's 2021 Predictions—COVID-19 Accelerates CX Investments