Cape Town, South Africa –5 November 2018 – The Mineral and Petroleum Resources Development Amendment Bill has loomed over South African mining firms since 2014 and caused unwarranted uncertainty in a sector already suffering from rising costs and labour unrest. This uncertainty has hampered investor confidence in an industry that is the traditional backbone of the South African economy.
If you are interested in discovering further insights on the Mining sector and speaking with our experts, please call (021 680 3574) or email me (donna.liedemann@frost.com)
"Regulatory uncertainty and the delay in resolution of concerns have harmed South Africa's mining sector, and the formal withdrawal of the bill is optimistically the first step towards legislative clarity," said Justin Malherbe, Consultant at Frost & Sullivan.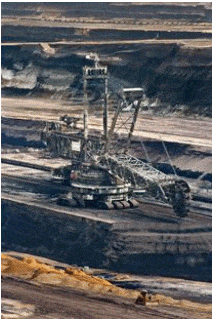 Mining firms were understandably concerned about some of the vague stipulations made in the bill, which included requiring ministerial sign-off for minerals to be exported and allowing the minister to impose seemingly arbitrary conditions for the export of minerals. Concerns about the bill date back years, and the lack of resolution has made some points in the bill irrelevant to the current industry, contributing to the bill's withdrawal.
"The importance of the mining sector to South Africa is well documented and although the country should be doing all it can to diversify the economy, this does not mean that a sector that has been so vital in the past should simply be neglected now," said Malherbe.
Mining in South Africa is beset by a number of challenges, and the decision to remove the bill will potentially restore some of the sector's former vigour and help boost corporate tax revenues as well as employment levels.
Although the withdrawal of the bill should be seen as a positive, it must be noted that this leaves mining legislation operating under the current Mineral and Petroleum Resources Development Act without amendment. Furthermore, the petroleum sector will be addressed directly with legislation framework dedicated to the sector. The current strategy of separating the regulation of the mining and petroleum sectors will need to be diligently followed to ensure sensible governance in both sectors.
"South Africa relies significantly on coal, and firms such as Sasol have established themselves as global leaders in energy technology processes through their coal- and gas-to-liquid methods," said Malherbe. "The withdrawal of the bill could allow for the development of legislation for the petroleum industry, specifically for gas. South Africa has the potential to be a global leader in coal technologies, and investments into innovative processes such as UCG (underground coal gasification) among others were restrained by the bill."
-ends-
About Frost & Sullivan
Frost & Sullivan, the Growth Partnership Company collaborates with clients to leverage visionary innovation that addresses the global challenges and related growth opportunities that will make or break today's market participants. For more than 50 years, Frost & Sullivan has been developing growth strategies for the global 1000, emerging businesses, the public sector, and the investment community.
Contact:
Donna Liedemann
Corporate Communications – Africa
P: +27 21 680 3574
F: +27 21 680 3296
E: donna.liedemann@frost.com
T: @FrostSullivanSA