Chemicals and Ingredients for Life Sciences
Chemicals and ingredients for life sciences is a dynamic market area of active (chemical and biological) ingredients and functional and multi-functional excipients.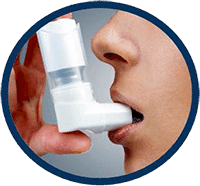 A fusion of medical device with drug helps diversify product portfolios.  Device and pharma suppliers need to effectively navigate through the convergence areas.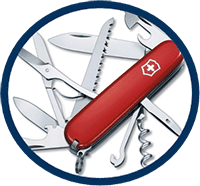 Multifunctional excipients and ingredients optimize multifunctional pharmaceutical formulations, while fulfilling physician,
patient and manufacturing needs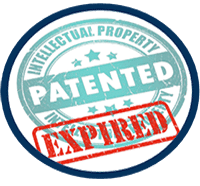 Generic drugs are expected to be bioequivalent to branded ones, and provide a major opportunity for active pharmaceutical ingredients and excipients suppliers
The life sciences chemicals and materials market is driven by growth of the regulated pharmaceutical industry, and technological development in healthcare (diagnosis, prevention and treatment of acute and chronic illnesses).
Active Ingredients and Excipients by Pharmaceutical Dosage Forms

Solids
(Tablets, Capsules, Softgels)
Diluents, binders, lubricants, glidants, disintegrants, colors, flavors, sweeteners, sorbents, coating materials, sustained release materials, plasticizers

Parenterals
(Injections, Transdermal, IV Fluids, Inhalers, Ophthalmic) Solvents & co-solvents, buffers, antimicrobial preservatives, antioxidants, antifoaming agents, chelating agents

Liquids
(Syrups, Drops, Solutions)
Solvents & co-solvents, buffers, antimicrobial preservatives, antioxidants, wetting agents, antifoaming agents, thickeners, humectants, chelating agents, emulsifiers, colors, flavors

Semi-solids
(Ointments, Creams, Gels, Suppositories)
Structure-forming & gel-forming agents, colors, preservatives, antioxidants, solubilizers, emollients, suppository bases
Value Chain
Direct business/sales from APIs and specialty excipients supplier to end-product pharmaceuticals manufacturer or brand owners, and contract manufacturers is common for branded products. Distributors are especially needed for generic active ingredients and many of the excipients.
Pharmaceutical Contract Manufacturers:
Patheon, Catalent, Dr, Reddy's, Baxter, Pfizer CenterOne, Recipharm, Famar
Pharmaceutical Contract Manufacturers: Patheon, Catalent, Dr, Reddy's, Baxter, Pfizer CenterOne, Recipharm, Famar
Formulators & Blenders for Pharmaceuticals:
Formulators and blenders play an active role in the cosmetics manufacturing value chain
There is a strong convergence of cosmetic ingredients with pharmaceutical excipients especially in formulations such as ointments, creams, lotions, gels, and solutions. Thus many of the suppliers are common for both markets, as also formulators and contract manufacturers
Retail Pharmacies, Hospitals, Clinics
Wholesalers, Distributors & Group Purchase Organizations
Manufacturers of Active Pharmaceutical Ingredients (APIs) and Excipients:
APIs: Teva, Dr.Reddy's, Aurobindo Pharma, Novartis AG, GlaxoSmithKline, Sanofi, Pfizer, Bristol-Myers Squibb, Boehringer Ingelheim
Excipients:
BASF, Evonik, Ashland, Dow, Merck, Croda, ADM, SEPPIC, Innophos, Lubrizol, Wacker-Chemie, FMC, CP Kelco/ JM Huber, Eastman, Cabot Corp, DSM, AkzoNobel
Distributors and Wholesalers of APIs, excipients and other materials:
Distributors are likely to deal with bulk and established and/or commoditized ingredients
Pharmaceutical Product Manufacturers (Brand Owners):
Johnson & Johnson, Roche, Pfizer, Novartis, Sanofi, GSK, Merck, AbbVie, Abbott, Gilead, Bayer, AstraZeneca
Cosmetic Retail Sales to Consumers :
Distribution for personal care products & cosmetics include: Online  Sales, Stand-alone Retail Shops, Factory Outlets, Pharmacies, Supermarkets