Future of Personal Protective Equipment (PPE)
As the PPE industry struggles with pricing pressures and increasing commoditization of products, strategic differentiation of products and services will separate winners from losers in the industry. The competitive landscape for the PPE industry will be very different in 2030, driven by innovation, disruptive business models, and advent of smart and wearable PPE products transforming the workplace to a connected domain enhancing worker safety and productivity.
Safety
Safety is integral to any business and different types of PPE are provided by employers across the world in many industries, to protect employees from occupational health hazards. Frost & Sullivan's research expertise on the PPE program area provides PPE manufacturers and distributors valuable insights on the various market, product, and technology trends in the market and also helps identify challenges and opportunities in different regional markets. We have a global practice with teams that have worked extensively on both the demand side and the supply side and are familiar with the products and technologies in the PPE Industry.
Understanding the dynamics of supply chain forces and staying up-to-date with market happenings such as emerging new sales channels, trending end-user preferences, the impact of technology and emergence of smart and connected PPE, is crucial for growth in the PPE market. With more than 300 published research reports and strategic market insights, we are well-placed to support you with market intelligence on different PPE markets across the world that could make/break strategic business decisions.
Frost & Sullivan was founded on the simple premise that research should enable decision-makers to use marketing information in more innovative and meaningful ways. With this objective in mind, the company developed a comprehensive range of research services and state-of-the-art analytical tools. Frost & Sullivan has continued to grow, adapt, and innovate to meet the challenges and opportunities of today's ever-changing business world.
In an ever-changing and dynamic business environment, we help our clients recognize the implications of focussing on the right products and geographies for growth. Our indepth understanding of the PPE universe, a convergence of different industries and technologies, and a global footprint enable us to give a perspective that is unique and a driver for growth.
In an era of competition, where companies are at a constant risk of disruption and collapse due to infusion of technology at every step, we support our clients with innovative growth strategies that help them meet these challenges successfully.
Our tailored and customized consulting work and strategy workshops address unique special needs of the clients so that every assignment we undertake has a different DNA to address a different challenge faced by the industry participants. We help our clients devise transformational growth strategies that help them to survive in an environment of industrywide disruptions.
Projects typically involve a phased approach ranging from the discovery, evaluation, analysis, development, and implementation of business plans and growth strategies. We use our rich research and industry experience coupled with well-defined tools and techniques, tailored and developed by Frost & Sullivan, to manage and deliver each project to the clients' satisfaction. Our team specializes in running collaborative growth workshops with our clients which help them take their cross-functional team, from information to implementation.
Frost & Sullivan's team can support your organization on each of the following areas:
Market Opportunity Generation and Evaluation Research
Company Due Diligence
Voice of the Customer Research

Mega Trends Research

Statistical Analysis and Decision Models
Our research supports your needs to address growth processes like:
Mergers & Acquisitions, Competitive Strategy, Customer Strategy, Distribution Channel Optimization, Geographic Expansion, Vertical Market Expansion, New Product Development, New Product Launch, Strategic Partnerships, or Technology Strategy
Project Examples
Opportunities in the European Protective Footwear Market
European Workwear Market Entry Strategy

Opportunity Analysis of the Process Safety Software Market for Oil, Gas, and Petrochemical Industries in Selected Regions

U.S. Flame Resistant Fire Station Wear Market

Opportunity Assessment for Growth Strategy Formulation in the Mechanical Protective Gloves Market

PPE in the Australia & New Zealand Aviation Sector
Commercial Due Diligence in the Personal Protective Equipment (PPE) Market in Latin America
Frost & Sullivan's Personal Protective Equipment Research Team can deliver a bespoke workshop to your organization to highlight the emerging trends in the PPE industry identify the impact to your organization. Such a workshop is flexible and is designed around your needs, where we can attend your strategy day or workshop as an external expert keynote speaker. Alternatively, we can conduct an onsite workshop to ensure your delegates are fully engaged with opportunities in the PPE and safety industry and their relevance to their departments. Full written follow-up reports and actionable strategies are provided thereafter.
"Frost & Sullivan is a highly competent and dynamic research firm whose professional expertise has helped further define opportunities to expand our brand presence in Western Europe. Their ability to develop unique and economical research methodologies to capture market needs across many diverse countries is impressive. We would recommend Frost & Sullivan to other firms seeking a clearer picture of existing or future opportunities and markets."
–Carhart
Expertise Areas
Frost & Sullivan's expertise in Personal Protective Equipment (PPE) research and consulting
includes work in the following strategic and operational areas.

Above the Neck Protection
Covering the most basic protection used by workers in most industrial environments, above the neck protection covers, head protection, eye and face protection and hearing protection. One of the mature markets within PPE, the market evolves through innovation.

Respiratory Protection
Covering different types of respirators that protect workers from inhaling harmful substances or airborne contaminants or to protect workers in an environment with depleted oxygen levels. Increasing safety awareness across industries continue to drive better adoption of respirators.

Hand Protection
One of the most common PPE used in many workplaces, hand protection covers protective gloves—disposable as well as reusable, used in industrial as well as the medical sector. One of the fastest growing markets within PPE, the market holds huge untapped potential in emerging economies due to low end-user compliance.

Protective Clothing
Systems that detect, identify, track and, in some cases, mitigate nefarious or irresponsible drone operations. This market has grown out of the proliferation of inexpensive, consumer-grade drones. What are the adjunct industries where counter UAS can be deployed? How can their capabilities be developed to broaden their application scope?

Workwear
Unlike protective clothing, the core purposes of workwear are to facilitate easy identification of a company's employees and to build the corporate image of the organization. The popularity of work clothing and uniforms is growing worldwide and the market is closely driven by advancements in fabric technologies. Polyester is gaining more penetration in the workwear market, because it is the preferred choice in high-performance fabrics.

Foot Protection
Tracking the market for Safety Footwear—shoes and boots, used in industrial setup to protect workers' feet from impact and puncture hazards. The market is continuously evolving by moving towards better quality products.

Fall Protection
Fall protection is a niche segment of the PPE market that comprises of equipment used by people working at height, either to prevent them from falling or to minimize impact in the event of a fall. A fast-growing market in emerging economies coupled with increasing importance of services in developed markets, fall protection is one of the hotspots of PPE industry.?

Gas Detection
Systems that detect, identify, track and, in some cases, mitigate nefarious or irresponsible drone operations. This market has grown out of the proliferation of inexpensive, consumer-grade drones. What are the adjunct industries where counter UAS can be deployed? How can their capabilities be developed to broaden their application scope?
Meet the Team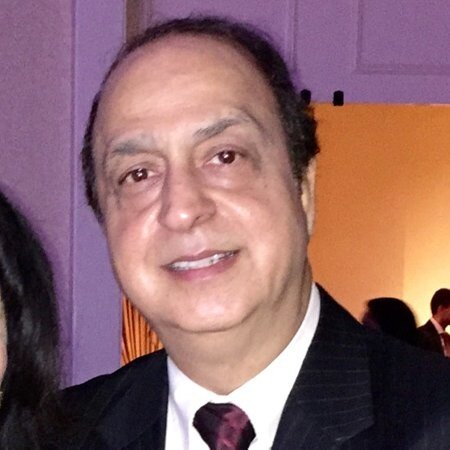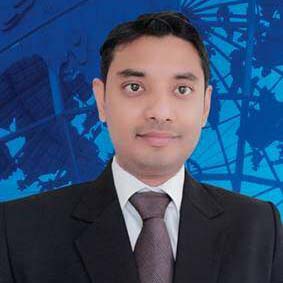 Impact of Covid-19 on Demand for PPE in the Healthcare Industry
Growth Opportunities in an Era of Change
DISRUPTION OF THE PPE INDUSTRY VALUE CHAIN
COVID-19 is impacting the availability of PPE for the healthcare industry value chain in various ways. Some of these changes are short-term and while some are transformative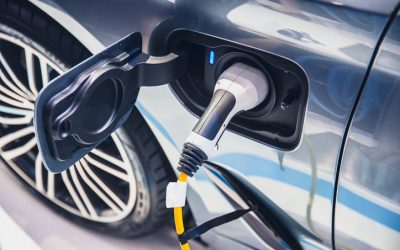 Multiple advantages underpin emergence of Silicon carbide (SiC) and Gallium-nitride (GaN) WBG semiconductor technologies as the future of electric vehicle power electronics. By Aman Gupta, Industry Analyst – Mobility Rising electric vehicle (EV) adoption and the...