Electronics & Measurement
The Digital Transformation of Test & Measurement (T&M), Auto ID and Embedded Electronics
Technology convergence and market dynamics are transforming the way industrial T&M are performed. Trends such as Industry 4.0, IIoT, cloud, connectivity, mobility and advanced analytics are enabling not only T&M but also tracking and access control to have a larger role in enterprise process control and asset integrity management, influencing efficiency and profitability. These revolutionary changes demand for a change and need to adapt through innovation, technology partnerships and transformation of traditional business models.
The technology wave is also driving the demand for embedded electronics and components.
Our 3C Program focuses on delivering the strategic insights and growth opportunities you need to stay ahead of the curve amidst inevitable disruptions and transformations.

Electronic & Communication Test
Electronic Test, Communication Test, Data Acquisition, Automated Test Equipment, Calibration Software and Services

Mechanical Test
Dimensional Metrology, Non-destructive Testing, Material Testing, Inspection & Metrology Software and TIC Services

Lab Analytical Instruments
Separation Technologies, Molecular Analysis, Elemental Analysis, Life Science Systems, Components and Informatics

Auto ID
Biometrics, Barcodes, RFID, Near-field Communication (NFC), Real Time Location Systems (RTLS), Facial Recognition

Embedded Electronics
Connected Devices, Embedded Electronics, PCB Assembly, Surface-Mount Technologies, Semiconductors & and Electronic Components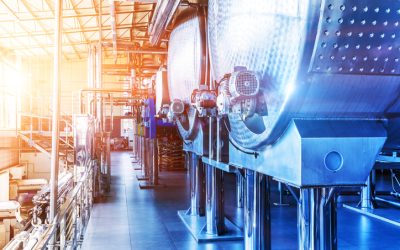 Recently, Technip Energies announced the acquisition of Biosuccinium® Technology, for the production of bio-based succinic acid, from DSM. One of the main potential applications of bio-based succinic acid is Polybutylene Succinate (PBS), a versatile polyester with the...