26may11:00 AM12:00 PMABM Strategies, Tactics & Insights to Drive ROIWebinarCategory:Webinars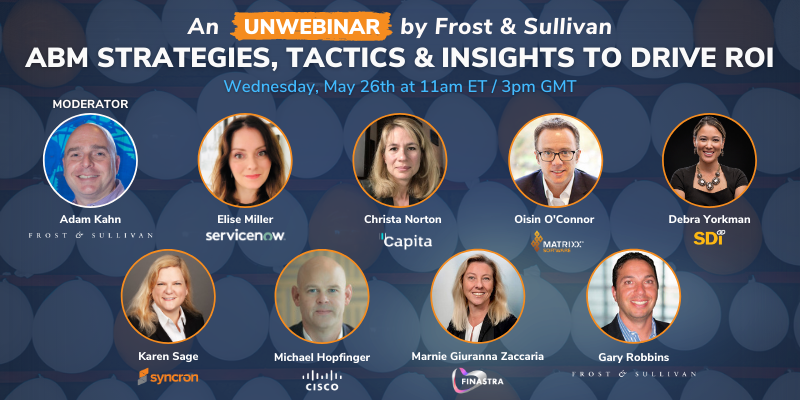 Time

(Wednesday) 11:00 AM - 12:00 PM
Location

Webinar

7550 1H, 10 W Dr Suite 400
Event Details

Did you know that 87% of B2B marketers reported that their Account-Based Marketing (ABM) initiatives outperform other marketing investments in terms of ROI* & 91% of companies using ABM increase average deal size, with 25% reporting an increase of +50%?**

Register today for this interactive, fun and fast paced UnWebinar to discover:
ABM standards & benchmarks
Alignment & best practices for account personalization, CX & engagement
Tactical insights into what ABM campaigns are working & not working
How to leverage traditional channel assets for ABM
Tips & Tricks to collect, tabulate and share ABM analytics and data
The latest and greatest strategies that drive serious ROI
In today's challenging B2B market, understanding industry benchmarks of engagement are critical. The "rules of the game" are in constant flux, pushing marketing and sales teams to be aligned and agile; offering value at every touchpoint. Register today to stay one step ahead of your competition to both engage AND convert your top accounts!