15dec2:00 PM3:00 PMBuilding the Foundation for a World Class CX through Ominchannel Automation and AIWebinarCategory:Webinars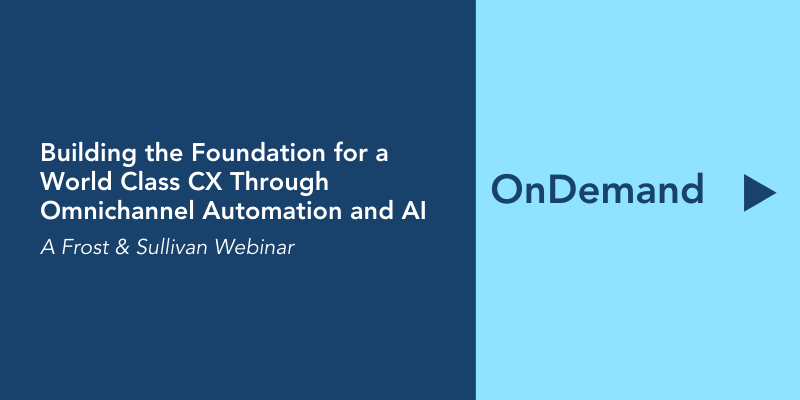 Time

(Tuesday) 2:00 PM - 3:00 PM
Location

Webinar

7550 1H, 10 W Dr Suite 400
Event Details

Your customers expect an elevated experience. Beyond friendly agents on the phone, customers prefer self-service options, proactive notification, and being able to connect with you on their preferred channel. Delivering the technology to enable an elevated customer experience used to take a team of developers and IT staff, and an inevitable rip and replace of infrastructure. Alternative options now exist. In this webinar, learn how:
Self-serve omni-channel interactions, workflow automations, natural language processing, and AI are the fastest path to an improved customer experience.
Cloud-based capabilities can be added without disrupting your existing infrastructure.
A technology roadmap can be created across your organization to help meet and exceed customer expectations.
Hear from three experts who will share how they worked with organizations to implement these power tools to create a new and improved customer experience.
Featured Industry Speakers: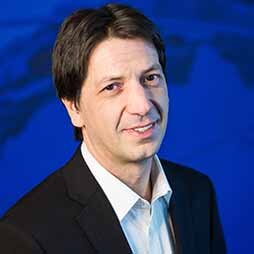 Michael Brandenburg
Senior Industry Analyst
Frost & Sullivan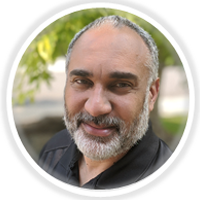 Mack Greene
Director of Custom Engineering
Intelepeer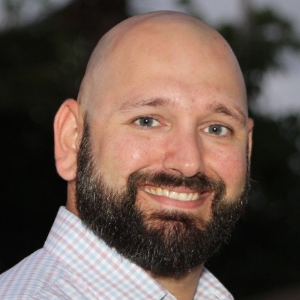 Chris Aleman
Customer Success Manager
Intelepeer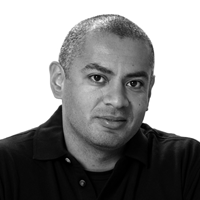 Jose Campos
Solutions Engineer
Intelepeer
In Cooperation with:



Michael Brandenburg joined Frost & Sullivan in 2011 and is a Senior Industry Analyst covering infrastructure and unified communications and collaboration as part of the Information and Communications Technologies group. Prior to Frost & Sullivan, Michael has covered the enterprise networking space in editorial roles at TechTarget and Network Computing, and as an enterprise networking analyst for the competitive analysis firm Current Analysis. Michael's early technology background includes over 15 years of technology experience, serving in developer, system administrator, and IT management roles.

Mack Greene is Director, Custom Engineering at IntelePeer where he oversees large and complex implementations, ensuring the completion of successful projects that deliver true value to IntelePeer's enterprise customers. Mack is a telecommunications industry veteran, serving as a subject matter expert for internal teams, partners, and customers. In his free time, Mack is a youth basketball coach and has a newfound passion for cooking and exploring different recipes and ingredients.

Chris Aleman is IntelePeer's Lead Customer Success Manager. Chris helps customers evolve their business with Atmosphere® CPaaS by turning their vision into a combined strategy and building continuous value by creating new and "out of the standard box" ways to improve their overall customer experience. Outside of work, Chris is perfecting his famous food and drink recipes, running a Booster Club for a local High School, and working on his softball swing.

Jose Campos is a Solutions Engineer at IntelePeer. With 23 years of telecommunication and software experience, Jose brings expertise to IntelePeer's pre-sales process, architecting Atmosphere® CPaaS solution designs to meet business use cases and integrate with existing systems. Jose is a resident of Miami, FL where he gets to enjoy the beautiful sunshine and beaches while continuing his 9-year streak of participating in CrossFit.