12nov3:00 PM4:00 PMThe Future of Airport Operations and the Passenger JourneyWebinarCategory:Webinars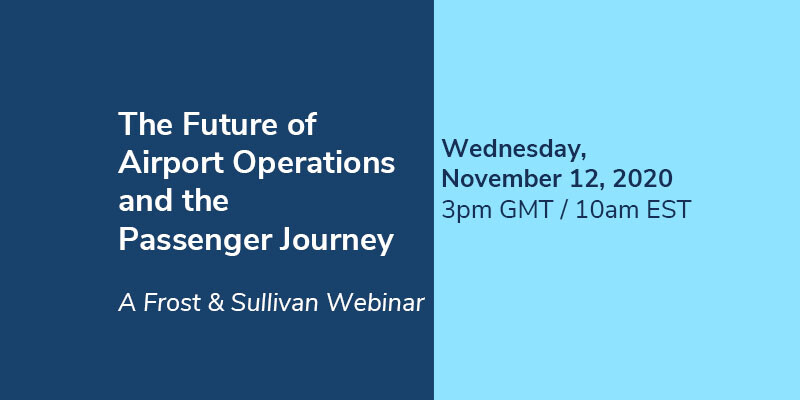 Time

(Thursday) 3:00 PM - 4:00 PM
Location

Webinar

7550 1H, 10 W Dr Suite 400
Event Details

How can airports manage uncertainty, risk and safety in a Post Covid World?
The entire aviation industry has been hit particularly hard by the Covid crisis and there are likely to be continued disruptions and challenges to address over the coming months.
Despite Airlines dropping capacity on their route networks, airports are now faced with additional capacity challenges. Passengers are returning to the airport against a backdrop of reduced staff numbers, additional processes, significant fixed costs and capacity challenges.
How can airports therefore cope with the ever changing Global regulatory landscape whilst maintaining a safe and secure passenger experience?
Questions answered:
How will the regulatory landscape evolve over the coming twelve months?
Where will bottlenecks occur and how can they be sufficiently overcome?
How have new technologies benefitted airports during the Covid crisis?
What next for the passenger journey and airport ops?
This webinar aims to focus only on real airport terminal challenges, solutions and implementations across the airport operation. Themes include; the impact of furlough, delivering passenger value with capex limitations, overcoming bottlenecks challenges through technology and more.
Featured Industry Speakers:
In Cooperation with: