15jun2:00 PM3:00 PMDeveloping IT and OT Cybersecurity FrameworkAn optimized approach through Cyber Security Operations Centres (CSOC)WebinarCategory:Webinars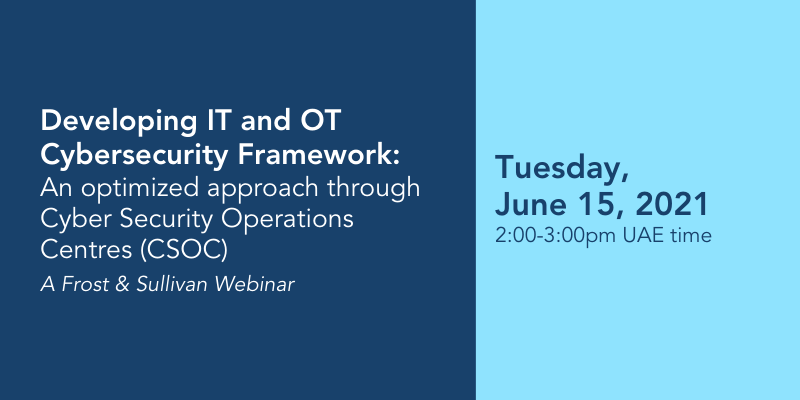 Time

(Tuesday) 2:00 PM - 3:00 PM
Location

Webinar

7550 1H, 10 W Dr Suite 400
Event Details
An optimized approach through Cyber Security Operations Centres (CSOC)
The evolution towards a connected world is witnessing a massive acceleration, as the world sees accelerated IoT/IIoT adoption within the post-pandemic new normal. This evolution is not limited to personal/ household devices needed by today's workforce but shared with the significantly more complex adoption in the commercial and industrial space.
The industrial controls segment, having an asset-intensive footprint, previously focused on operational improvements through automation, innovating in what has been named Operating Technology (OT). Traditionally, these OT/ICS networks were air-gapped (not connected to corporate networks or the Internet) to provide safeguards to the network, the ICS devices, and network performance. However, OT environments looking for additional control optimisations have been connected to organisational IT networks (and directly to the Internet in some cases). This connectivity was spurred by IT/OT convergence and third-party vendor's looking to provide the same IT benefits to OT. Unfortunately, with these benefits comes additional cybersecurity threats, expanding the threat surface and business risk substantially.
Many organisations are at varying stages of this transformation, but all should be evaluating and adopting Cyber Security Operations Centres (CSOC's) to monitor and secure the OT environment. There are some essential reasons for this:
Lower business risk and enhanced security posture
Higher business agility and confidence, independent of hardware, platform, or technology (including bespoke environments)
Faster response to cyber threats or breaches
In this webinar, Digital14, in collaboration with Frost & Sullivan, will provide critical insights on how organisations managing asset-intensive OT/ICS environments will benefit from leveraging CSOC's.

Featured Industry Speakers:

Abhay Bhargava
Senior Director and Regional head – Industrial practice
Frost & Sullivan MEASA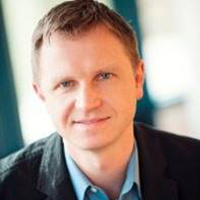 Dmitry Kuchynski
Vice President,
Cyber Resilience Services,
Digital14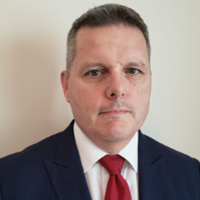 Peter Weldon
Senior Manager Advisory Services,
Digital14
In Cooperation with:
| | |
| --- | --- |
| | |

Abhay is a business expansion specialist, with thought leadership across the Industrial and Environmental domains – specializing in the core themes of digitalization and sustainability. Holding 20 years of global experience across diversified industries, Abhay has worked across multiple industries, spanning across Energy, Environment, Manufacturing, Professional services & Industrial automation.
He specializes in advisory and enablement, around areas of investment promotion, localization strategies, & mega trends. He focuses on the central themes of digitalization and circular economy in his work, and has pioneered consulting and advisory engagements to some of the region's leading companies.
Abhay's knowledge leadership is reflected not just in his speaking engagements, but also in how he has been invited to actively participate as a jury member for a number of prestigious awards in the Middle East region – ADIPEC (Oil and Gas) and MESIA (Solar) – and in how his opinions on the industry have been frequently quoted in leading media publications across the Middle East.

Dmitry has over 18 years of experience in Data Security, Managed Services, Customer Success and Go-To-Market Operations. In his current role as the Vice President of Cyber Resilience Services in Digital 14, he is focused on protecting some of most critical clients by enabling their digital transformation and operationalizing their digital strategies from inception to maturity.
In his previous roles, Dmitry has held several leadership positions during his time in Americas, APJC and EMEA. He was the CISO for a US State Government, following which he joined Cisco, where he was the Managing Director for Managed Services and has also worked with PwC as an Executive Leader and Risk Advisor. Before graduating from the Goizueta Business School at Emory with an MBA concentrated in strategy and finance, Dmitry was responsible for managing a consulting practice in the field of Information Security for Dell.

Peter has over 19 years of experience in Cyber Threat Analysis, Monitoring Operations, Incident Handling, and Advanced Hunting and Vulnerability Assessments. In his current role as the Senior Manager Advisory Services, he leads Security Operation Center for Digital14, where he oversees security event monitoring, management, and incident response actions to ensure incident identification, assessment, reporting, communication, and mitigation. He also leads the process to strengthen Digital14's Security Operations Framework by continuously evaluating existing technical capabilities and systems to identify opportunities for improvement. He plays a pivotal role in delivering trust and reliability to customers by ensuring compliance to Service Level Agreements (SLA), process adherence, and process improvisation to achieve operational objectives.
Peter's previous roles were with SRA International, WareonEarth, and AT & AT&T. Peter has held positions as SOC Manager, Senior Cyber Security Analyst, and Cyber Security Incident Handler. He has led cybersecurity professionals and deployed several projects and processes to strengthen the overall cybersecurity portfolio. Peter has a Masters in Science of Technology Management and a Graduate Certificate in Security Management along with several other professional certifications such as Certified Information Systems Security Professional (CISSP), Certified Information Systems Auditor (CISA), Project Management Professional (PMP) Certification, and certificates in Forensic ToolKit (FTK), Encase Forensic, and Incident Response for Technical Staff.