28apr2:00 PM3:00 PMRedefining Communication: Are You Prepared for the Next Normal?WebinarCategory:Webinars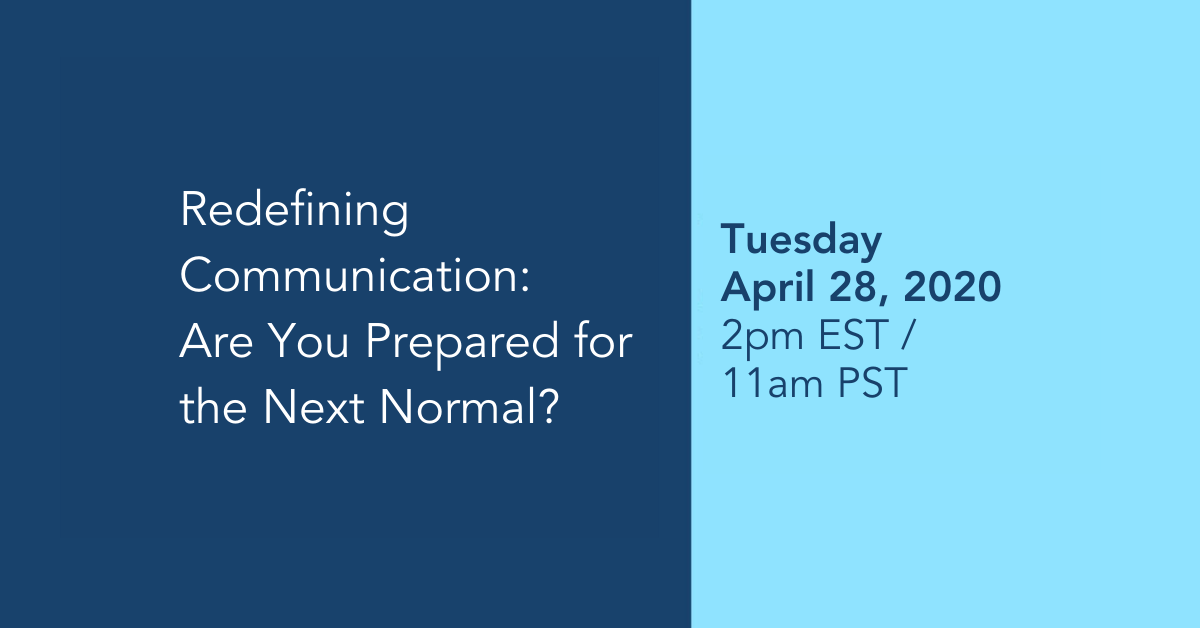 Time

(Tuesday) 2:00 PM - 3:00 PM EST
Location

Webinar

7550 1H, 10 W Dr Suite 400
Event Details
Webinar Agenda
Recent events have caused a significant shift in how we work, communicate and collaborate with both colleagues and customers. This disruption comes at a time that many businesses have already been working toward digital transformation strategies. As such, many of those plans have either been accelerated or uprooted to provide a rapid response to mandated stay at home and work from home orders. Other businesses have needed to react to the disruptive changes, either adapting their systems to enable remote work or abandoning them for quickly deployed communications services. Ultimately, a number of trends have arisen from the current crisis:
The need to collaborate in the anytime, virtually anywhere work environment is critical at the moment and will extend beyond current events
Decisions made today will have a direct impact on the "next normal", which will likely include a hybrid of workers returning to the office and those extending work at home assignments
The right partner can make the unimaginable possible today, including rapid transitions to work from home while keeping employees connected and scaling to support entirely new communications paradigms
Join the Webinar and listen to thought leaders discuss how communication partners can help in all steps of the digital communications journey, including rapid response to business and communications challenges, realigning your business' approach to digital transformation to reflect today's new normal, and strategically plan for the next normal tomorrow.
Learn from the experiences of others, participate in a live Q&A, and walk away with actionable strategies for your own organization.


Featured Industry Speakers: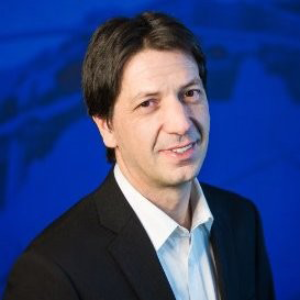 Michael Brandenburg
Industry Analyst – Connected Work
Frost & Sullivan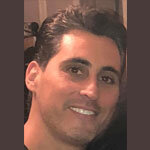 Craig Richter
Senior Director Product Management Unified Communications and Collaboration
CenturyLink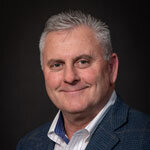 Carl Orleman
Vice President Sales, NA Strategic Solutions
CenturyLink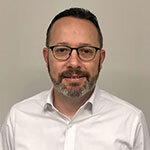 Garry Cooper
Manager, Enterprise Networks and Collaboration
K&L Gates
In Cooperation with:




Michael Brandenburg is an industry analyst and member of the Connected Work research team at Frost & Sullivan, a global market research and consulting company. Michael leverages both ten years of market research and competitive analysis experience with a 15 year track record as an IT practitioner to identify emerging market trends, competitive threats and growth opportunities across the enterprise communications market. Michael is lead analyst for communications platforms as a service (CPaaS), session initiation protocol (SIP) trunking, and on-premises UC platforms and infrastructure, as well as supports the team's research in unified communications (UC) systems and endpoints, UC as a service (UCaaS).

Craig has been in the Communications space for 23 years focused on both current and emerging technologies for both the SMB and enterprise segments. Over that span of time Craig has held Senior roles in Sales, Sale Leadership & Product Management Leadership. During the last 15 years Craig has had a focus on the Unified Communications and Collaboration space supporting strategies around both proprietary products and solutions as well as strategic platform integrations and partnerships.

Carl Orleman brings over 20 years of sales leadership experience to CenturyLink as Vice President Sales, North America Strategic Solutions. In this role, he is responsible for leading the Strategic Solutions Organization that provides dedicated sales expertise in the Cloud, Security, Colocation, Hosting, UC&C, Contact Center, and IT Solutions disciplines.  His team's primary responsibility is providing Product Sales expertise to our core network sales focusing on our adaptive networking, agile IT, and connected security portfolio of complex solutions. Carl is responsible for leading the sales, implementation, architecture, life cycle support groups to drive further customer adoption.

Currently working for a major law firm as Manager of Enterprise Networks and Collaboration, Garry Cooper has over 20 years of broad experience in infrastructure operations, architecture and consulting. From deploying satellite data connections in India to managing simultaneous infrastructure splits and acquisitions, he has had various roles in network, security and data center management. In the Unified Communications space, he has deployed and migrated various on premise and cloud UC solutions in the manufacturing, energy and legal industry, with a particular focus on creating integrated collaboration platforms.