28apr2:00 PM3:00 PMReimagine the Customer Experience: How to Power End-to-End Personalized EngagementsWebinarCategory:Webinars
Time

(Wednesday) 2:00 PM - 3:00 PM ET
Location

Webinar

7550 1H, 10 W Dr Suite 400
Event Details
Businesses are often unable to keep up with the expectations of today's sophisticated customers.
Your competition is a click away in this digital world, and social media can make or break your business. To compete in this environment, both B2C and B2B organizations must deliver more purposeful engagements to maintain brand loyalty. For companies that fail to meet customer expectations, reactions can be swift and painful.
Join Frost & Sullivan, Microsoft and a panel of prominent thought leaders and discover strategies that will inspire you to reimagine your customer's experience.
Tools for digitally connecting every asset of your business to provide the best customer experience
Strategies on implementing digital solutions to become a customer-first organization.
Case studies on bringing together data from across the organization to enable any employee to serve customers better.
Approaches to facilitating your ability to meet the changing needs of your business.
Best practices on how to provide a customer experience that can deliver exceptional experiences and new discoveries along the journey.
Register today to learn what's possible and how to power end-to-end personalized engagements through the entire journey (across Marketing, Sales, and Service), putting the customer experience first.

Featured Industry Speakers: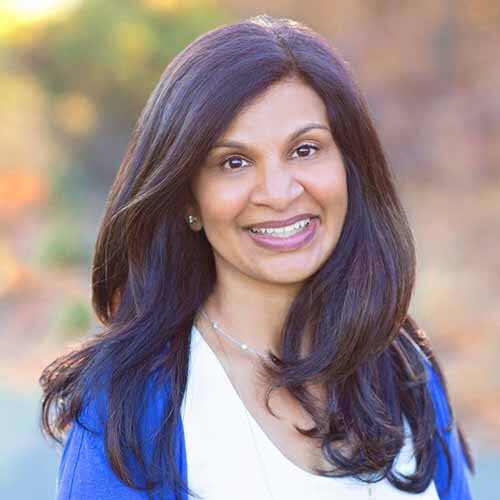 Alpa Shah
Global VP – CX Practice,
Frost & Sullivan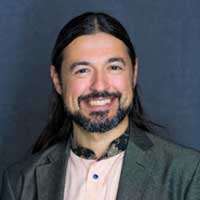 Gabriele 'G' Masili
Global VP and Chief Technology Officer,
Microsoft Customer Experience & Success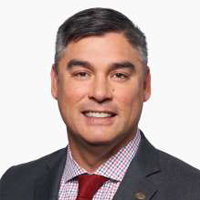 Kevin Doyle
Vice President,
Commercial Digital Solutions – Industrial Group,
Ecolab Inc.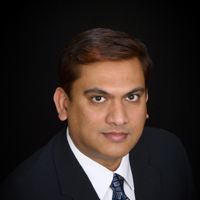 Sudhir Nair
Chief Information and Technology Officer,
loanDepot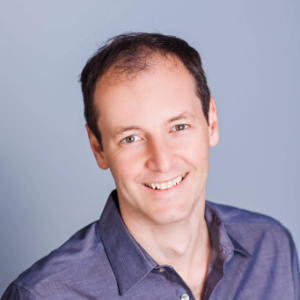 Tom Trounce
Vice President of Loyalty,
Data and Analytics,
GNC
In Cooperation with:

Alpa has been with Frost & Sullivan for 25 years and has gained experience in business and strategy planning, technology and vertical market analysis, growth consulting, sales and marketing, event production, web design, and most importantly, creating and inspiring teams to be best in class. She has managed consulting projects that have ranged from strategy development to marketing support to end user analyses. Alpa is currently managing the CX Global team and conducting customer research on digital transformation.

Gabriele "G" Masili is the VP and Chief Technology Officer (CTO) of Customer Experience & Success at Microsoft. He is responsible for enhancing customer and employee connected experiences by driving innovative digital and data solutions at scale, and leads the Digital Customer Experience Council across Microsoft.
G is passionate about building diverse teams and leveraging technology to ensure inclusion and accessibility. Throughout his career, he has been an innovator and change agent, focusing on continuously improving customer satisfaction and digitally transforming the customer experience; and he has a deep understanding of AI, voice, mobile and web support technologies.
G is on the advisory board for two of the major customer service industry organizations: IQPC Customer Contact Week and Frost & Sullivan Executive MindXchange.
With more than 20 years of experience, G has a proven track record for designing, building, and delivering world-class customer experiences serving millions of customers in more than 200 countries. He joined Microsoft in 2017 and led the end-to-end customer support experience and worldwide technical support delivery for Windows, Xbox and Surface, which included 10,000 support engineers and advocates across 40 geographies, supporting 30 languages.
Prior to joining Microsoft, G built Amazon's Customer Support organizations for Italy, Spain and The Netherlands before moving to the U.S. to run Amazon's Worldwide Customer Service and Technical Support business for their devices and digital services. He owned the end-to-end customer support experience, including the global technical support operations, as well as the design and product development of digital and web applications like Mayday Screen Sharing and Alexa's ability to autonomously answer customer service queries.

Kevin Doyle is vice president of Commercial Digital Solutions and member of the global management team for Ecolab Inc., the global leader in water, hygiene and energy technologies and services that protect people and vital resources. With annual sales of $13 billion and more than 45,000, Ecolab delivers comprehensive solutions and on-site service to promote safe food, maintain clean environments, optimize water and energy use and improve operational efficiencies for customers in the food, healthcare, energy, hospitality and industrial markets in more than 170 countries around the world.
Mr. Doyle is part of Ecolab's Commercial Digital Solutions team, leading the development of digital strategies and programs across the company's enterprise. His main areas of focus are customer facing solutions, including leveraging the cloud for custom application development, Internet of Things (IoT) and advanced analytics, as well as enterprise solutions like customer relationship management, customer portals and e-commerce to empower Ecolab's Sales, Marketing and Research Development & Engineering teams to provide differentiated value to our customers.
Mr. Doyle joined Ecolab in 2010 as IT partner to the company's Global Supply Chain organization. Shortly after, he was asked to lead the IT work stream in support of the merger of Ecolab and Nalco. After completion of the merger, Mr. Doyle moved into roles supporting the company's Food and Beverage and Textile Care divisions and was later named vice president for the newly formed Commercial Digital Solutions organization to drive enterprise leverage and thought leadership for digital impact.
Prior to joining Ecolab, Mr. Doyle was in the automotive industry, leading teams globally, mainly in the area of SAP strategy and deployment. He led the global ERP deployment of a large tier one automotive supplier and was also responsible for global IT at a midsize company.
Mr.Doyle received a bachelor's degree in Applied Engineering Sciences from Michigan State University, with a focus on Supply Chain Management. He spends his free time with his wife and three children.

Tom Trounce is GNC's VP of Customer Experience. As a retail veteran, working with global Fortune 500 companies over the last 20 years, he is passionate about creating best in class, differentiated customer experiences with measurable ROI. He started his professional career in customer centricity with dunnhumby in the UK, a pioneering marketing and data company largely responsible for the customer centric model that the most successful retailers, CPG's, hospitality and entertainment organizations pivoted towards. After 5 years with Rite Aid, the 3rd largest pharmacy chain the US, he moved to the fabulous city of Pittsburgh to work alongside talented teammates at GNC. From customer-led design, leveraging multi-sided networks and CRM, the underpinning technology GNC relies on needs to be flexible enough to allow him to respond to changing customer needs and the COVID pandemic has brought that into even sharper focus.