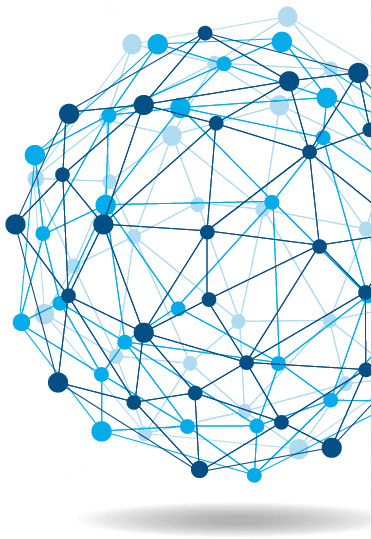 Microsoft Active Directory (AD) is the dominant mode of managing Windows domain networks. The use of AD is so common that approximately 90% of the Global Fortune 1000 companies use it as a primary method to provide seamless authentication and authorization.
Consequently, it has become a primary target for cyber adversaries to gain access to privileged company data. Once inside the AD, cyber adversaries can move across systems and gain access to a myriad of proprietary and business-critical data across systems managed by AD. Adding to this, the widespread adoption of Office 365, which uses AD to authenticate users, has extended the attack surface from on-premise to cloud environments.
The Business Challenge
AD requires continuous monitoring and analysis to stay on top of changes to environments and group policies. Adding to the complexity of a constantly-changing AD environment, Windows event logs from AD are technical and require manual searching or advanced PowerShell scripting skills. Further, it is impossible to collect and aggregate Windows event logs centrally at scale.
A cyber adversary attempting to take control of an AD environment will always be on the lookout for vulnerabilities after gaining entry into the network. It has been reported that in just 20 minutes, an adversary begins lateral movement, which implies that even a 20-minute delay between incident and notification could enable an adversary to gain control over the AD.
Even when an organization has staff with the skill to use PowerShell scripts to aid in the detection of threats in Windows event logs, it is an inefficient and time-consuming process.
Operationalizing AD Security
Enterprise security budgets have grown in size over the past few years in response to the never-ending evolution of the cyber threat landscape. Although organizations have implemented numerous point solutions to gain visibility across systems and to detect and remediate threats, AD security has not kept pace with the growing complexity of the modern digital ecosystem. There are three common reasons for a poor AD security posture.
Many Highly Skilled AD System Administrators Are Not Security Literate
Active Directory Security Has Not Been a Top Concern
Active Directory Security Specialist Shortage
To establish a proactive Active Directory security plan, the following steps should be followed:
Step 1 – Instant assessment via an easy plug in solution for the AD to immediately identify existing AD misconfigurations that could lead to possible breaches.
Step 2 – Anticipating whether "someone or something" is using an AD misconfiguration to manipulate organizational data.
Step 3 – Detection and alerts for attacks and changes within the AD that may open the system to vulnerabilities.
Step 4 – Proactive Threat Hunting to identify any changes in real-time.
Many point solutions in the market only address specific aspects of AD security. For instance, some products conduct a gap analysis of AD security while some monitor changes in the environment or abnormal activity that should be analyzed by an administrator.
However, deploying or leveraging point solutions for each of these functions can be complicated, inefficient, and hard to manage. A holistic solution that addresses all AD security requirements is considered the best path for IT teams and security departments to achieve security maturity in AD environments.
To learn more about securing Active Directory, download the business brief "Active Directory Holds the Keys to your Kingdom, but is it Secure?"