As most employees are back in the office at some level or about to return to the formal company office some of the time, many organizations are building or upgrading meeting rooms to support modern collaboration, with powerful audio-video conferencing platforms that have become ingrained in business communications. Employees now work differently than before, and new tools are required.
Effectively equipping meeting rooms in the hybrid work era must account for all participants—those in the room and those joining remotely, as well as the physical specifications of individual rooms. All participants must be able to hear and see each other completely, no matter where they are located. Choosing to invest in certified or qualified devices eliminates most of the potential complexities in making the desired equity and inclusion possible while enhancing the overall solution ownership experience.
Collaboration-ready meeting rooms include not only in-room microphones and speakerphones, but also an entire audio and video (AV) ecosystem. Video conferencing and collaboration apps, as well as video codecs, audio endpoints, cameras, displays, and custom furniture, are all part of these setups.
AV or IT leaders tasked with purchasing and/or managing a conferencing setup understand that there is no one-size-fits-all solution. Great conference or meeting experiences require high-quality audio. However, except for the most basic rooms, properly outfitting many meeting rooms requires an open ecosystem approach to eliminate inconsistencies and uncertainties that frequently arise when piecing together products that are not designed to work as an integrated solution.
Leading video conferencing technology ecosystems combine AV device hardware and software, as well as conferencing software, to create rich, intelligent service platforms that meet predefined quality, performance, and functionality specifications consistently.
An ecosystem approach to your meeting rooms includes many benefits, including:
Standardization of meeting room AV technology against defined performance and functionality, by leveraging reference designs from ecosystem participants.
Simplification through consolidated management and monitoring utilities, streamlined installation, and troubleshooting
A future-proof foundation enabling the addition or removal of components to support evolving use cases and user preferences
Collaboration Device Certification and Compatibility Are Key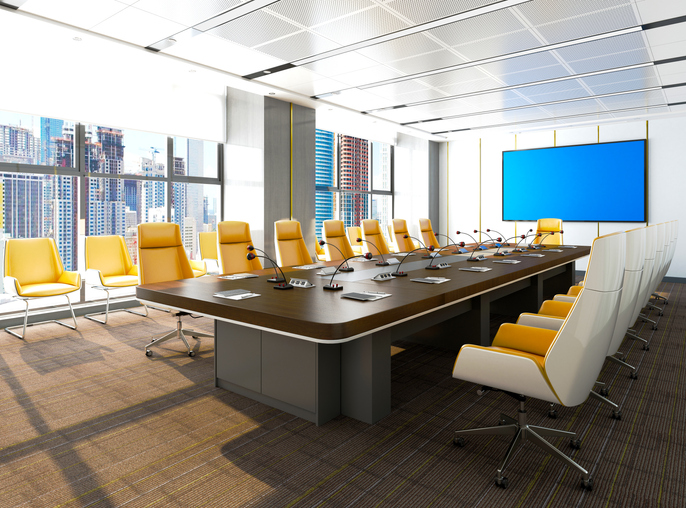 In the context of business collaboration, certification and compatibility programs assess products' ability to cohesively interoperate within a broader solution to reliably produce desired results.
When it comes to meeting room technology purchases, video conferencing platforms are at the top of the list, as they define the certification and compatibility processes to which AV device manufacturer partners build.
Room-based video conferencing AV device certification and compatibility programs ensure complete mic pick-up and speaker coverage and video coverage of meeting room participants. The programs ensure sufficient compute processing power and provide cabling specifications to support app quality, features, and room system control.
Shure is raising awareness about the importance of ensuring AV devices are certified or compatibility tested with leading video conferencing platforms from Microsoft, Zoom, Webex, Google, Tencent, BlueJeans by Verizon, and others. Shure's core offers include ceiling, wall, and table microphone arrays; loudspeakers; wall speakers; speakerphones; and audio processing software.
As part of its ecosystem approach, Shure products are rated certified and compatible for use with AV devices from select partners including Logitech, Crestron, Huddly, Barco, and Yealink.
In partnership with Frost & Sullivan, Shure provides an additional depth of detail on how to right-fit meeting rooms for high performance through its technology partner ecosystem. Click here to learn more.