TechVision expert leads a webinar on the growth of the Internet of Medical Things and smart homes.
FOR IMMEDIATE RELEASE:
Press Contact:
Mariana Fernandez
Frost & Sullivan
+1 (210) 348 1012
mariana.fernandez@frost.com
SANTA CLARA, Calif. – December 6, 2018 – Sensors play a central role in a digital ecosystem, particularly the use of micro- and nano-sensors that can detect a host of biological, organic and inorganic substances, and communicate their detection to a smartphone or a communication system in real time. The ecosystem would enable a seamless digital world in which particulate matter, which could be potentially harmful, can be detected accurately and quickly.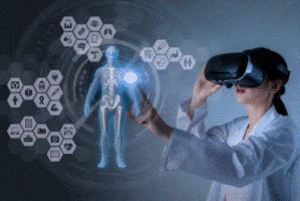 Frost & Sullivan invites you to join our TechVision expert, Bhargav Rajan, for the webinar "Digital Innovations Creating Growth Opportunities for Health Monitoring", on Tuesday, December 18, 2018, from 11:00 AM to 12:00 PM Eastern Time and gain insight into an emerging paradigm that seeks to create an immersive environment that continuously and non-intrusively monitors people's physical and mental well-being.
For more information and to register for the webinar, please visit: http://frost.ly/2yf.
"Frost & Sullivan has identified four platform technologies that will drive this scenario forward: Nanobiosensors, wearable devices and mobile health, virtual and robotic assistants, and advanced analytics. Between them, these technologies enable sensitive collection of health data, real-time information exchange, interpret them and prescribe the appropriate course of action based on the collected health information," explains Rajan.
Key benefits of attending this webinar:
• Learn about the trends that are forcing a paradigm shift in personal and community health monitoring.
• Hear about the latest innovations that are helping to create an immersive environment for non-intrusive, round-the-clock vital signs monitoring.
• Identify challenges, bottlenecks, and barriers to the adoption and growth of the Internet of Medical Things and smart homes.
The event will also be recorded and available for on-demand viewing at http://frost.ly/1ti.  
About Frost & Sullivan
For over five decades, Frost & Sullivan has become world-renowned for its role in helping investors, corporate leaders and governments navigate economic changes and identify disruptive technologies, Mega Trends, new business models and companies to action, resulting in a continuous flow of growth opportunities to drive future success. Contact us: Start the discussion.