Keynote speakers from Microsoft and GE Digital will round out this highly interactive sales event
Santa Clara, Calif. — December 5, 2018 – Frost & Sullivan is pleased to announce that the National Association of Women Sales Professionals™ will be a partner for the STAR Sales Team Alpine Retreat: A Frost & Sullivan Executive MindXchange. The event will take place from Feb. 11-13, 2019, at the Hyatt Regency Resort, Spa and Casino, in Lake Tahoe, Nev.
To register for the Sales Team Alpine Retreat: A Frost & Sullivan Executive MindXchange, or to view the event agenda and other information, please visit: www.frost.com/star. For more information, please email events.us@frost.com.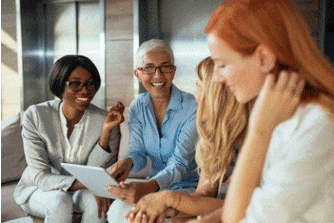 The National Association of Women Sales Professionals (NAWSP) is laser-focused on helping women in sales Dance On the Glass Ceiling™ and reaching the top 1% of the world's sales professionals through women-centric sales coaching and training, professional development, and mutual support. Cynthia Barnes, Founder and Chief Executive Officer, will lead a topic table at the STAR event, "Advancing Women in Sales Leadership."
The event will also include keynote presentations from Rakhi Voria, Chief of Staff, Inside Sales, Microsoft, and Keith Hartley, Senior Vice President of Sales, Americas, ServiceMax from GE Digital.
In her keynote, Accelerating the Digital Transformation of the Sales Organization, Rakhi will provide insight into the forces driving digital transformation and the paradoxes that sales organizations are faced with in meeting changing customer expectations. She will discuss how Microsoft is leveraging AI to engage customers contextually and partnering with them throughout their digital transformation journey.
Rakhi will explain why digitization is more than just a change of tools or technological devices and share how it presents organizations with the opportunity to evolve digital selling to meet customer expectations at scale while still making interactions personal.
Hartley will also discuss digitization and its ongoing ramifications for today's salesperson. His keynote, Shifting the Mindset: The Journey to Digital Sales Transformation, will detail how to bridge the gap between aspiring to "go digital" and the capability needed for a successful transformation, including a change in the mindset, process and tools for your sales team. Key takeaways from his presentation will include:
• A Top-10 guide to digitally transform the sales organization
• Lessons learned from successful and unsuccessful transformations
• Tools to consider when digitally transforming the sales organization
This interactive and highly collaborative business-to-business event will offer sales leaders, managers, star performers and operations executives the opportunity to discuss and develop solutions to today's critical sales issues. Don't miss out on this opportunity to fuel your organization's growth through sales.
About Frost & Sullivan   
For over five decades, Frost & Sullivan has become world-renowned for its role in helping investors, corporate leaders and governments navigate economic changes and identify disruptive technologies, Mega Trends, new business models and companies to action, resulting in a continuous flow of growth opportunities to drive future success. Contact us: Start the discussion
Contact:
Francesca Valente
Corporate Communications – Americas
P: +1 210 348 1012
E: francesca.valente@frost.com