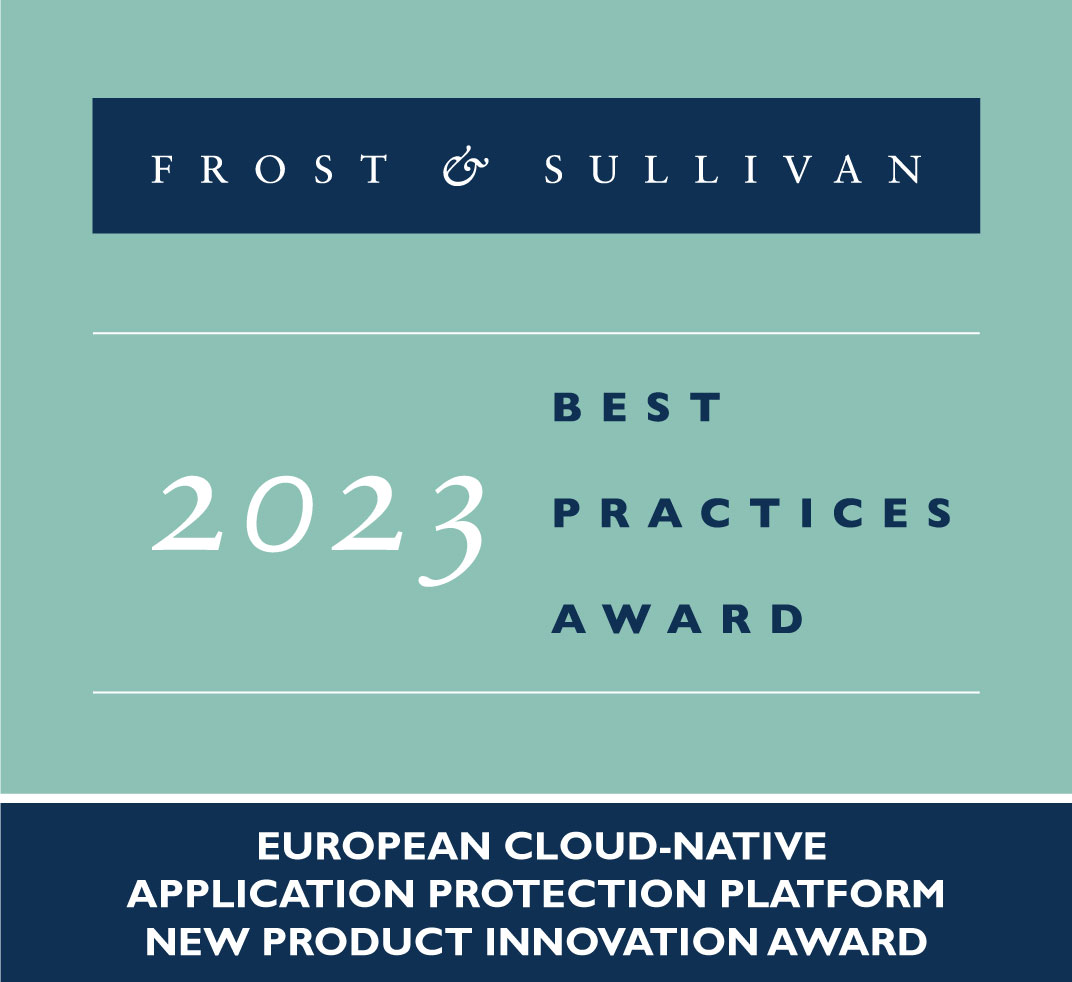 San Antonio, TX — October 23, 2023 — Frost & Sullivan recently researched the cloud-native application protection platform (CNAPP) industry and, based on its findings, recognizes Runecast with the 2023 European New Product Innovation Award. Runecast is a trusted cloud security solutions provider that helps organizations worldwide identify and respond to security risks and vulnerabilities, achieve continuous compliance, and optimize runtime protection.
The Runecast platform's capabilities, such as secure Agentless Vulnerability Scanning and automated compliance checks against GDPR, ISO 27001, PCI DSS, DISA STIGG, HIPAA, and other common standards, enable businesses to manage security risks in the public and private cloud by automating the discovery and categorization of vulnerabilities, misconfigurations, unauthorized access, hardware incompatibility, and non-compliance issues. Moreover, the company's solutions seamlessly comply with recent updates in automated compliance audits for TISAX (German automotive industry regulations) and DORA (European Digital Operational Resilience Act), making it one of the few vendors compatible with the latest regulatory standards.
As a result, customers consider Runecast's CNAPP solution one of the most reliable on the regional market because it addresses the factors critical to maintaining effective compliance in Europe's heavily regulated markets and challenging IT environments.
"Runecast's on-premises CNAPP runs in an entirely air-gapped environment with offline updates, which is a highly attractive proposition and an answer for companies operating in highly regulated industries, such as government; defense; banking, financial services, and insurance (BFSI); healthcare; and service providers. This is in contrast to its competitors, who mainly offer CNAPP solutions with a SaaS-based deployment (particularly those without physical computing facilities in Europe), which makes it difficult for customers to comply with regulations like GDPR," said Anh Tien Vu, industry principal for the global cybersecurity practice at Frost & Sullivan.
Runecast's unique ability to drive cost savings for its customers is also a strong differentiator. The company stands out because its solutions are cost-effective in the highly competitive and heavily regulated European market where significant investments are commonplace. Moreover, Runecast reduces expenses by eliminating the need for overlapping solutions because its platform delivers multiple features that consistently fulfill the ever-evolving market requirements.
Additionally, through its high-quality customer care services and implementation of customer feedback, Runecast keeps innovating and enhancing user interaction. For example, potential customers can run a trial to experience the Runecast platform and make an informed decision before investing in its proactive capabilities.
"Runecast simplifies the customer purchase process, rendering it easy and accessible to customers of all sizes with its rapid onboarding process that includes running a trial, deploying, and running a first scan. This allows IT professionals to transition from the initial registration to obtaining their first scan results within approximately 15 minutes. Thanks to the Runecast platform's simplicity, the need for time-consuming and complex training disappears, making it a practical and efficient solution," noted Vu.
For its strong overall performance, Runecast is recognized with Frost & Sullivan's 2023 European New Product Innovation Award in the CNAPP industry. Each year, Frost & Sullivan presents this award to the company that has developed an innovative element in a product by leveraging leading-edge technologies. The award recognizes the value-added features/benefits of the product and the increased return on investment (ROI) it gives customers, which, in turn, raises customer acquisition and overall market penetration potential.
CEO and Co-Founder Stan Markov states "We are honored to receive the 2023 European New Product Innovation Award from Frost & Sullivan. This is a great validation of our relentless efforts to deliver a cutting-edge, single-product CNAPP solution that is secure and easy to use. Our team is dedicated to continuing to empower organizations in navigating the complex landscape of security, compliance, and risk mitigation."
Frost & Sullivan Best Practices awards recognize companies in various regional and global markets for demonstrating outstanding achievement and superior performance in leadership, technological innovation, customer service, and strategic product development. Industry analysts compare market participants and measure performance through in-depth interviews, analyses, and extensive secondary research to identify best practices in the industry.
To read the full text of Frost & Sullivan's 2023 European New Product Innovation Award in the CNAPP industry, visit: https://www.runecast.com/resource-center/frost-sullivans-2023-cnapp-innovation-award.
About Runecast
Runecast Solutions Ltd. is a global leader in AI-powered risk mitigation, security, continuous compliance and more efficient IT operations management. Our cloud-native application protection platform (CNAPP), Runecast, spans on-premises VMware to operating systems, cloud and containers. Trusted by forward-thinking enterprises like Avast, the German Aerospace Center (DLR) and Merck/MSD, we provide proactive vulnerability and configuration drift management, security and compliance assessment, operational efficiency and mission-critical stability. Headquartered in London, U.K., Runecast is recommended by CISA and has earned Computing magazine awards for Enterprise Threat Detection, Cloud Security Product of the Year, and Best Place to Work in Digital. Learn more at https://www.runecast.com.
Contact:
Jason Mashak