Wellness Ingredients (Agriculture & Nutrition)
From the farm to our cabinets, the Chemicals, Materials & Nutrition Wellness Ingredients Research Program monitors a wide array of individual markets and industries along the entire agriculture and nutrition value chain to navigate this challenging sector. Companies that have a truly global market and product strategy, a focus on health and wellness and adopt an environmentally and socially responsible sustainability agriculture and nutrition strategy will come out on top in the future.
We help our clients identify the key challenges facing the agriculture and nutrition industry sector in order to be successful in this market space today and tomorrow.
More specifically, we help our clients understand the future of the global socioeconomic environment and the impact on the total demand, and regional distribution of demand, for agriculture products.
The overarching mission of Frost & Sullivan's Agriculture & Nutrition practice is to provide continuous cutting-edge strategic market insights on the global food and beverage value chain in order to provide our client's the information it needs to make more-informed and less-uncertain business decisions, whether it is to take advantage of an opportunity or to guard against a potential threat.
There is a significant and growing need in the agriculture and nutrition industry sector to adopt new tools, knowledge, and processes that helps them meet the needs of a growing number of consumers with increasingly stricter green, safe, healthy, and ethical requirements and given increasingly constrained natural resources. These tools, knowledge, and processes includes a wide set of goods and services from many food and agricultural markets and enabling industries such as automation, precision measurements and sensors, bio-based agrochemicals, seeds and traits that are ethically produced and cultivated free from undesired qualities, new retail business models, and even food supplement markets.
Companies that have a truly global market and product strategy, a focus on health and wellness, and adopt an environmentally- and socially-responsible sustainability agriculture and nutrition strategy will come out on top and be the global leaders of the agriculture and nutrition industries in the future.
Frost & Sullivan's Agriculture & Nutrition Research Team can deliver a bespoke workshop to your organisation to highlight the emerging trends in food, agriculture, and nutrition, and identify the impact to your organisation. This is flexible around your needs, where we can attend your strategy day or workshop as an external expert keynote speaker, through to full facilitation of a workshop to ensure your delegates are fully engaged with food, agriculture, and nutrition opportunities and their relevance to their department. Full written follow-up reports and actionable strategies are provided thereafter.
"Frost & Sullivan executed our order for a global market analysis in an excellent way. Regular phone and face to face consultations provided us within the predetermined time period and an estimated cost frame with data which enabled us to start a new significant project development in our company."
–Momentive
Expertise Areas
Frost & Sullivan's expertise in Agriculture & Nutrition research and consulting includes work in the following strategic and operational areas.

Nutritional & Functional Ingredients
From vitamin A to zinc, and all of the specialty health ingredients between, our research team is world renown for having a clear view of the Nutritional & Functional Ingredients opportunity space. We track the nutraceutical market by product categories: herbs & botanicals, specialty supplements and vitamins & minerals in food/dietary supplements and functional food & beverages space

Preservation, Sensory & Textural Ingredients
The look, feel, and stability of all processed food and beverages we eat would be a whole lot different if it wasn't for key specialty ingredients tracked by our research team. We look into key areas: Flavors, Sweeteners, Antioxidants, Phytonutrients, Alternative Proteins and many more..

Enabling Agriculture & Nutrition Technologies
The agricultural and nutrition value chain faces significant industry challenges as it aims to feed the world, and requires enabling technologies and services to ensure the value chain sustainability for years to come.

Agrochemicals
Today's global food and agricultural system is increasingly reliant on using mission critical chemicals and materials in order to protect crops from damaging agents and enhance its yield. Key markets covered in this track include fertilizers, pesticides, fungicides, insecticides, herbicides, seed dressers, biofertilizers & biostimulants, biopesticides.

Animal Feed Ingredients
Animals have many of the same nutritional needs as humans, plus special needs that optimizes animal growth, production performance, and product quality. We look into macro-nutrients (Maize & Sorgrum Grain, Grain By-product from Distillation, Wheat and Small Grain, Corn Gluten Feed & Meal and others) and micro-nutrients (proteins, carbohydrates, fats & oils, water and others) across all livestock and animals.

Personal Care & Cosmetic Ingredients
Personal care and cosmetic ingredients are ever evolving due to increased demand for products that enhance the quality of life for a more informed consumer base. Our research covers essential oils, oleochemicals, surfactants, conditioning polymers, emollients, fragrances, emulsifiers, rheology modifiers, alpha hydroxy acids, antioxidants, botanicals, depigmenting agents, moisturizers, peptides, retinoids, sunscreens and color additives.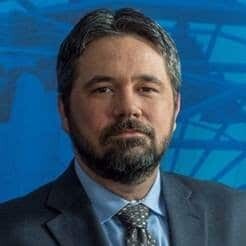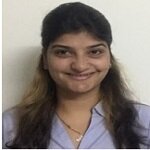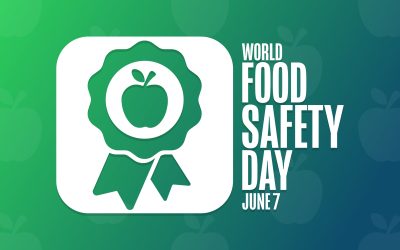 On World Food Safety Day (June 7), Frost & Sullivan discusses why continuous focus on food safety is important to prevent food wastage and outbreaks of food-borne illnesses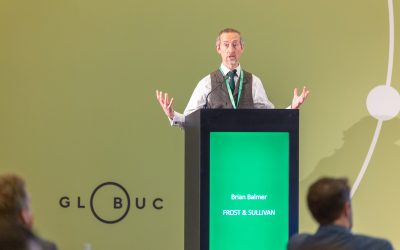 Thank you to Globuc for hosting us so well at its GO Circular conference earlier this month in Antwerp, Belgium. It was a fantastic event and good to see so much happening to help create a circular economy for plastic.
My reflections on the event cover several themes.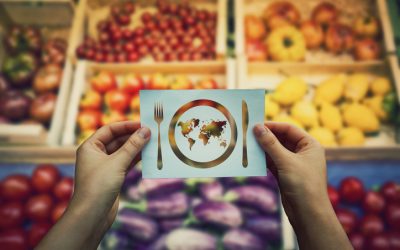 Global food supplies have experienced a challenging couple of years. First in 2021, due to supply constraints in fundamental fertilizer-producing countries like China, India, the US, Canada, and Russia; now, we need to add the war in Ukraine to the analysis. This issue involves us all, because supply chains are truly global, and one country's trade problem becomes a problem for the rest of the world.