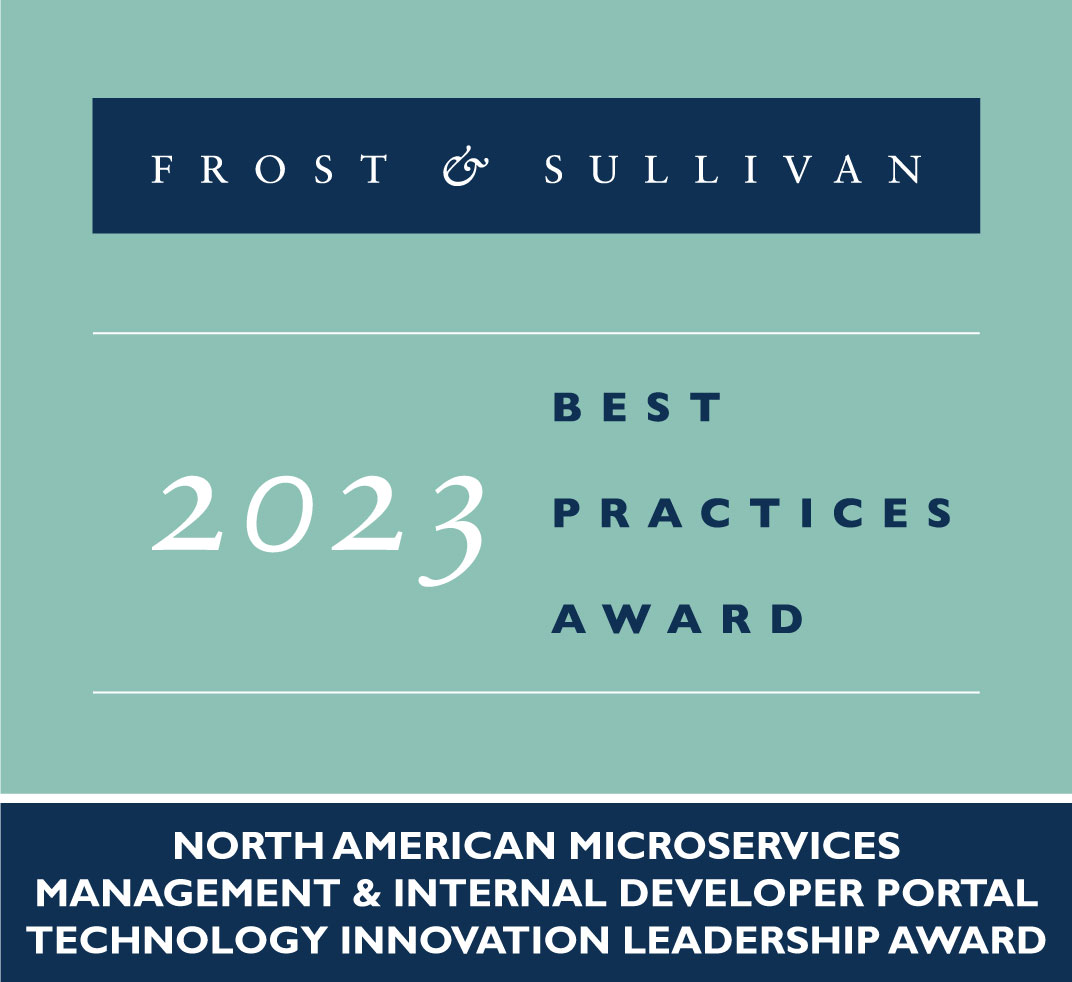 SAN ANTONIO, TX. – November 20, 2023 – Recently, Frost & Sullivan analyzed the microservices management and internal developer portal industry and, based on its findings, recognizes Cortex with the 2023 North American Technology Innovation Leadership Award. The company offers an innovative solution to tackle entropy in software development for organizations moving toward a microservice, distributed, or containerized development standard. Cortex's Internal Developer Portal (IDP) is an on-premises or cloud-hosted platform that enables engineering teams to build high-quality software at scale without weighing down developers with unnecessary service or resource creation and upkeep overhead. Cortex facilitates efficient software entity tracking, improvement, and creation according to each organization's ever-evolving security and operational excellence standards.
Cortex's IDP platform features unique functionalities such as gamification of developer engagement, improved visibility and consistency in development cycles. While streamlining software and service productions, the platform automates several tasks that would otherwise require manual interventions and must be accomplished using legacy tools, such as spreadsheets. The platform enables the auto-retrieval of data from existing software tools and provides insightful ecosystem metrics, eliminating any speculative decision-making and providing a realistic picture of the software development ecosystem's health. Key features of Cortex's IDP include:
Software catalogs
Ecosystem-spanning integrations
Custom data and scorecards
Initiatives and scaffolding
Actions and plugins
Customization
Developer homepage and notifications
Soumyadeep Roy Chowdhury, Senior Industry Analyst at Frost & Sullivan, observed, "Features such as custom alerting when software falls afoul of new standards, personalized homepages with prioritized tasks for developers, and the richest set of industry integrations have set Cortex apart from other IDP providers, driving engagement for active improvement without sacrificing speed."
Cortex's solution aligns everyone on the engineering team, from site reliability and platform engineers to security and individual developers, ensuring standardization and consistency across all internally developed software. Developer homepage highlights essential information in an organized way, prioritizes actionable items, and provides a clear understanding of the impact on various key performance indicators (KPIs). Cortex has gained a clear competitive advantage over its peers, including Backstage, with out-of-the-box integrations and functionality, such as scoring, altering, prioritizing, reporting, and templating. Minimizing the tasks-to-resources ratio makes Cortex's platform a go-to solution for organizations pressed to rethink their approach and prioritize engineering efficiency. Its robust business growth aligned with the rising awareness of IDP benefits positions Cortex advantageously in the industry.
"Cortex is deeply focused on customer satisfaction and continuous innovation, making its platform a dynamically evolving ecosystem. Its customer acquisition strategy, emphasis on efficiency, growth potential, and human capital are well aligned to exceed market expectations and position Cortex at the forefront of excellence in the years to come," added Roy Chowdhury. With its strong overall performance, Cortex earns the 2023 Frost & Sullivan Technology Innovation Leadership Award.
Each year, Frost & Sullivan presents this award to the company that has developed a product with innovative features and functionality that is gaining rapid acceptance in the market. The award recognizes the quality of the solution and the customer value enhancements it enables.
Frost & Sullivan Best Practices awards recognize companies in various regional and global markets for demonstrating outstanding achievement and superior performance in leadership, technological innovation, customer service, and strategic product development. Industry analysts compare market participants and measure performance through in-depth interviews, analyses, and extensive secondary research to identify best practices in the industry.