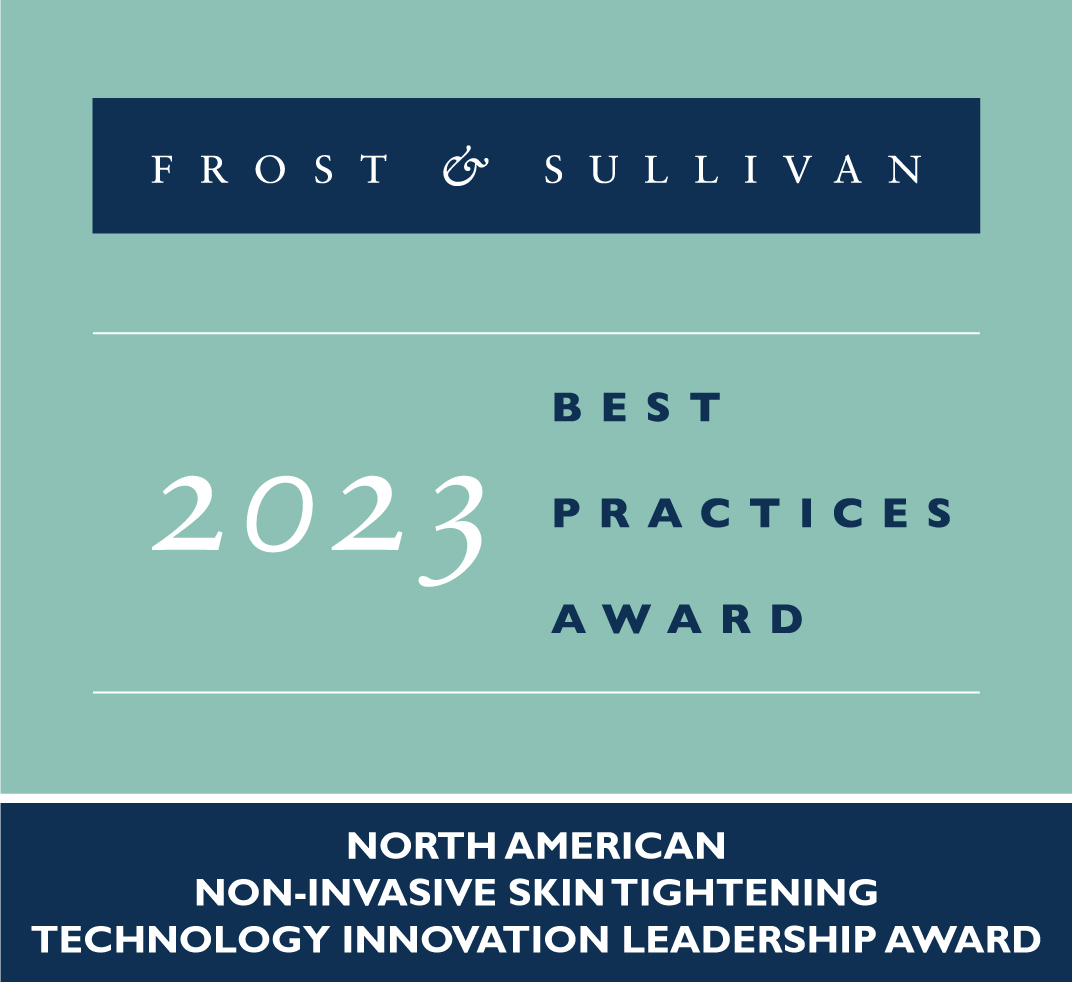 San Antonio, TX — November 20, 2023 — Frost & Sullivan recently researched the non-invasive skin tightening industry and, based on its findings, recognizes Sofwave (TASE: SOFW) with the 2023 North American Technology Innovation Leadership Award. Sofwave is a cutting-edge aesthetic device company that developed SUPERB technology to address the growing need for an effective, non-invasive skin-tightening application.
The company's skin-tightening device features a high-intensity parallel beam ultrasound to treat skin laxity without injuring the epidermis. Sofwave's technology is completely non-invasive and causes no discomfort to the patient, which makes it an effective and convenient technology for patients who expect excellent results in a short time.
The device generates heat in the dermal tissue to stimulate collagen, elastin, and hyaluronic acid production, and unlike invasive procedures, the SUPERB technology results in little to no downtime as the epidermal layer is simultaneously cooled using Sofwave's patented Sofcool technology, which prevents epidermal injury, scarring, and pigmentation. As a result, this groundbreaking technology is ideally suited to meet growing aesthetic industry market needs with a safe, fast, and effective non-invasive procedure.
"Sofwave is the only aesthetic non-invasive skin-tightening device company to offer a high-intensity parallel beam ultrasound device that can effectively treat skin laxity and lifting without injuring the epidermis and causing minimal patient discomfort," said Vandana Iyer, industry principal at Frost & Sullivan.
The company's SUPERB device is cleared by the US Food and Drug Administration (FDA) to treat brow and neck wrinkles, perform submental lift, and reduce cellulite. Moreover, Sofwave completed a multi-center study on acne scar reduction that led to a recent FDA clearance for this treatment. Moving forward, the company plans to expand its focus to body contouring applications, and it recently conducted a large multi-center clinical study on arm lifts, helping the company to explore additional opportunities and expand its customer base.
Sofwave is steadily growing and has expanded its US direct sales team to increase its market coverage. The company also opened a new subsidiary in the United Kingdom and is dramatically increasing its presence in Europe, the Middle East, and Africa (EMEA) as well as Asia–Pacific through additional distribution networks and regulatory approvals.
"Sofwave's unmatched technology benefits, shorter treatment duration, competitive cost advantages, impressive commercialization success, strong financial performance, and expanding regulatory clearances will transform the energy-based aesthetics industry in the next 5 to 10 years," noted Iyer. For its strong overall performance, Sofwave earns Frost & Sullivan's 2023 North American Technology Innovation Leadership Award in the non-invasive skin tightening industry.
Each year, Frost & Sullivan presents this award to the company that has developed a product with innovative features and functionality that is gaining rapid acceptance in the market. The award recognizes the quality of the solution and the customer value enhancements it enables.
Frost & Sullivan Best Practices awards recognize companies in various regional and global markets for demonstrating outstanding achievement and superior performance in leadership, technological innovation, customer service, and strategic product development. Industry analysts compare market participants and measure performance through in-depth interviews, analyses, and extensive secondary research to identify best practices in the industry.
About Sofwave
Sofwave Medical Ltd. (TASE: SOFW) has implemented an innovative approach to wrinkle reduction lifting and cellulite using its proprietary breakthrough technology. SUPERB™, Synchronous Ultrasound Parallel Beam technology is FDA-cleared to improve facial lines and wrinkles, lifting the eyebrow and lifting lax submental tissue (beneath the chin) and neck tissue, the short-term improvement in the appearance of cellulite and treatment of acne scars, providing physicians with smart yet simple, effective, and safe aesthetic solutions for their patients.
Contact: Info@sofwave.com
Investor Contact:
Brian Ritchie
LifeSci Advisors LLC
(212) 915-2578