Sponsoring a Webinar
The Frost & Sullivan's Events division delivers cutting-edge business strategies and solutions to its executive clients through interactive forums over the Internet called Webinars. By combining the immediacy of the Web with the impact of streaming audio and video, these one-hour, topic-specific seminars are packed with information and insights needed to address real-world business needs.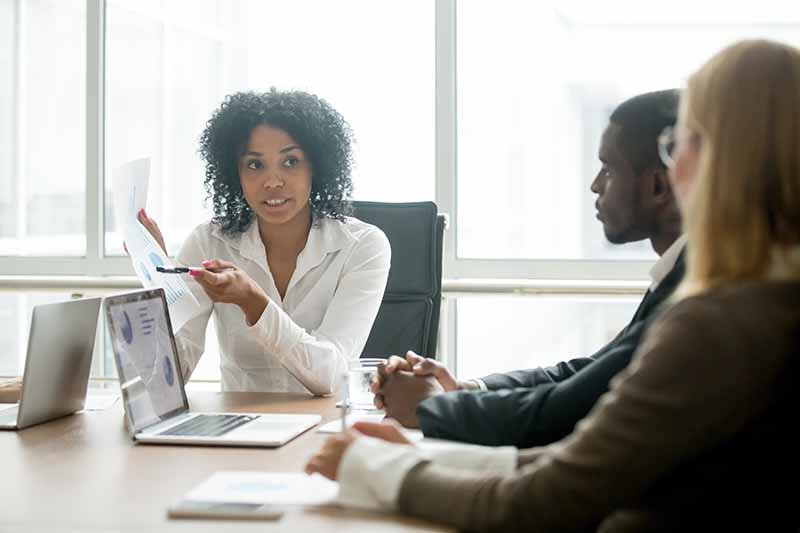 Through live Q&A and advanced polling capabilities, participants have the opportunity to interact, share, and exchange real-world experiences and challenges in real time, with senior-level executives and key industry analysts discussing new perspectives, solutions, best practices, and key considerations through presenting actual case studies.
Each Webinar is slated for 60 minutes in length, and Frost & Sullivan partners with industry and trade publications/associations, as well as our leading industry expert, to present perspectives, industry forecasts, and value-added content on key niche markets driven by a customized agenda of your choice. 
Frost & Sullivan is recognized in the industry as a global market, consulting and growth strategies firm. We are known and respected for our unbiased, independent third-party perspective, and are not in the business of selling software but selling information. Based upon this approach, how we brand and market the program, and our reputation in the industry, we've been consistent in our ability to surpass the industry averages for both registration and attendance.
Frost & Sullivan's Webinars provide a cost-effective, lead-generating platform designed to generate new sales opportunities, increase product and brand awareness, and shorten your sales cycles, leading to great ROI.
Frost & Sullivan's Unique Webinar Formats Provide:
Third-party endorsement and validation
A forum for clients to showcase their intellectual property
A way to avoid the "Black Cloud" of a sales pitch
Direct access to a Frost & Sullivan Analyst
A fully interactive audience engagement through live question-and-answer sessions, and interactive real-time response polling
A Custom Turnkey Solution
Your dedicated Webinar team will manage development, production, marketing, and delivery.
Leveraging a Third-Party Brand
Recognized as a reputable, objective third party, our Webinar position you as the "Industry Expert, while ensuring participants that their time will be well spent.
Credibility & Objectivity
Respected industry analysts host, moderate, and offer key perspectives and value-added content on key niche markets driven by your agenda.
Your Target Market
Leveraging both the Frost & Sullivan database and that of our alliance partners, we ensure that every Webinar is marketed to a target audience of your choice, getting your message in front of key decision-makers and industry players.
Our Consultative Approach – The Road to ROI
Your goals and objectives for this investment pre-event are carried through until the end with a consultative analysis report delivered post-event, mapping out best practices not just to populate your database, but to fill your pipelines and accelerate your sales cycle.
Exclusive Offering Positioned as an extension of the content covered at Frost & Sullivan, up to three custom Webinars will carry forward themes of our onsite events (based on sponsor's expertise). Take advantage of this exclusive opportunity (limited to just three companies per Webinar) to keep the touch points coming long after your sponsorship at the Executive MindXchange concludes. Presented approximately two weeks after the event concludes, Frost & Sullivan will integrate and promote throughout the MindXchange and dedicate a full page advertisement in the event brochure. All registered participants will receive complimentary admission with the option to "opt out" upon registration. For those outside the event, a nominal fee of $75 will be charged to participate. The content of the Webinar program will be built around the workshops and discussions that take place onsite. The real-time data will ensure this is a must-attend event for all.
Kept on-demand for one year
Exclusive to just three companies per track
Positions your company as the expert in the industry
Full contact details of all participants
Detailed post-event report and analysis for a more immediate ROI
ENGAGING
A powerful and highly interactive medium that lets you engage the audience with features such as live Q&A capability, audience polling/surveying, and real-time chat.
COST-EFFECTIVE & EFFICIENT
Reduce travel costs, reduce time, and increase access to your company executives without overextending their time.
MEASURABLE
Generates highly qualified leads through targeted audience development.
FLEXIBLE
Webinaring is scalable for any purpose. Customize the visual look and feel to fit the message and the audience.
ACCESSIBLE
Webinar live and/or archive online for on-demand viewing. Focus on a specific, niche audience or expand your reach to the global marketplace.
EXCLUSIVITY
Your Company. Your Solution. Your Customer.
Marketing & Production
Co-branding with Frost & Sullivan and alliance partner's brands to maximize attendance
Design, produce, and deliver a multi-media email invitation and/or a text email invitation, with the sponsor's company logo and content summary, to both the Frost & Sullivan and alliance partner's community. The multi-media and/or text invitation will also be available to our sponsor for their own distribution.
A reminder email blast and phone call to all registrants prior to the event
Design, produce, and display a dedicated HTML landing page as well as promotional banners for the event, including the sponsor's company logo, event content summary and speakers, on the Frost & Sullivan Web site and the Sponsor's Web site to capture registrations. Banners will be provided to the sponsor for placement on their Web site.
Frost & Sullivan will promote each webcast at our Executive MindXchange events in an effort to capture additional registrations.
Frost & Sullivan will utilize its strategic alliances with key publications and associations to generate additional exposure through print advertising, online promotions, and marketing at industry events.
Marketing campaign to select from the Frost & Sullivan and alliance partner's databases, which will be determined by the sponsor.
Post event, each registrant will be notified on how and where to share the archived presentation with colleagues.
Faculty
Frost & Sullivan will provide an appropriate Industry Analyst in the studio to host and facilitate the event.
1. What is a Frost & Sullivan Webinar?
A Frost & Sullivan Webinar is a complimentary (free to register and attend) content-driven program 60 minutes in duration.
2. How is the program designed?
It is generally broken into four, 15-minute segments:
Segment 1 – A Frost & Sullivan analyst provides an industry overview.
Segment 2 – A case study of a company that has successfully utilized and implemented services and solutions in the industry arena.
**This company will be the client of a sponsor and will not mention your company's name, but more, discuss the services you were able to implement keeping in line with our "content-driven" and "Frost & Sullivan" branded program.
Segment 3 – The sponsoring company will tell the story of how they were able to identify the client's needs and challenges, offer the solutions and implement the services, allowing this client to garner the incredible returns and ROI they were able to achieve.
Segment 4 – Q & A
3. How do we market a Webinar?
Once your company makes the decision to partner with Frost & Sullivan to produce a Webinar, we will immediately begin planning. One of the topics we will spend some time on is defining your target market for this event – the scope can be as large (any company, any size) or as narrow (Fortune 100) as you'd like. It's up to you! Once the market is defined, we will tap our database of more than 80,000 accounts and use our resources to leverage existing and forge new alliances with industry associations and publications to reach relevant and targeted prospects. Marketing efforts will include a mix of vehicles: email marketing, print advertisement, marketing at industry meetings, etc.
4. How many leads can I expect?
The amount of registrations you receive will depend on the target audience you define. Obviously, a company seeking only Fortune 100 will receive less registrations then the company that does not define size. That being said, the average rate is 40-60 percent. Typical industry standard is 30 percent.
5. Customization, and what kind of leads will I receive?
Everything from the registration page, to the programs content, to the interactive polling questions is customized, allowing your company to point the direction. Your company may add 2-3 questions to the registration page, which will help you disseminate between the A, B, and C leads. Additionally, you will receive all of the questions asked during the Q&A period (historically 40-85 questions), as well as how participants answered your custom polling questions, providing you with a prospect list that's not just made up of names, but a detailed profile and preview of their needs.
6. What am I provided with at the conclusion of the Webinar?
At the end of the day, you are provided with all of the registrants' contact information and a one-year archive of the presentation, to be housed both on your site and our site. In addition, you will have access to all relevant contact information for additional registrants who log on to the archived versions of the program, which we will continue to market to the end.
The Frost & Sullivan Advantage
The program is marketed and promoted as a Frost & Sullivan industry Webinar featuring cutting-edge content and providing participants with an opportunity to preview Frost & Sullivan research, addressing new opportunities and business solutions. Since this Webinar will be developed and marketed through Frost & Sullivan, an independent third party, participants are assured their time will be well spent.
Working with Frost & Sullivan to develop and produce a Webinar, you are assured:

Credibility
Frost & Sullivan is recognized as a reputable, objective third-party analyst firm.

Faculty
Respected industry analysts available to host, moderate and offer key perspectives, market trends, landscapes and current insights.

Content
Valuable Frost & Sullivan research enhancing program content, delivering first-hand objective analysis and vital industry view points.

Alliances
Direct access to virtually any industry resources, through strategic partnerships with associations, organizations and trade publications that will be invited to align, endorse and cross-promote your Frost & Sullivan Webinar.
Sales & Marketing
New product launches, application demonstrations, customer seminars and case-studies, brand building, survey and polling.
Communications & PR
Industry announcements, press conferences, keynote speeches, Executive MindXchange content, analyst briefings, investor relations.
Training & Development
Employee education, sales training, archived curriculum, certification programs.
For more information on Webinar Sponsorship Opportunities, please contact us:
Gary Robbins
Partner
Frost & Sullivan
1.877.Go.Frost (1.877.463.7678)
grobbins@frost.com