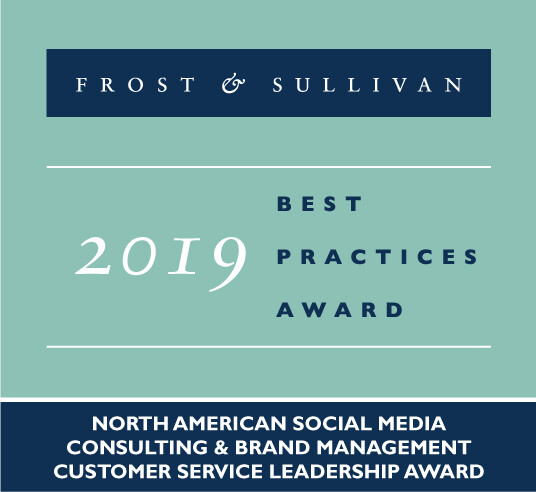 Hinduja Global Services (HGS) is Being Recognized, Specifically, for its Compelling Social Media Strategy and Solution Portfolio – Engage, Protect, Inform, Create HGS EPIC™.
Growing the Customer Base with Trusted Social Media Management
Consumers are more empowered and knowledgeable than ever before, and expectations for excellent customer service, sales knowledge, and technical support have soared. More and more customers are insisting that businesses anticipate their every need. Moreover, every customer expects companies to respond to them on the channels of their choice, without repeating what was said or written via other channels.
Sales and support agents in contact centers today are utilizing a much wider arsenal of communication tools – voice, video, e-mail, IVR, Web chat, file sharing, and social media. It's no small wonder then, that many agents often find it challenging to manage inquiries from different channels while juggling between various interfaces; facing uncertainty in how to use highly complicated CRM tools.
Companies today struggle with how to create truly memorable customer experiences and lasting impressions; ones that help build brand affinity and loyalty. The goal is that these positive experiences get shared, liked, and commented on by others—broadening brand awareness while building a positive reputation.
HGS has developed an industry-leading social media customer engagement offering, including a world-class talent profile for hiring agents that are best-suited for social media work. The approaches to both social media and agent recruitment are clear competitive differentiators!
HGS EPIC™ is the trademarked brand for this social care offering. HGS EPIC™ (Engage, Protect, Inform, Create) is an acronym that accurately describes the approach HGS takes. This stance has helped set HGS apart when competing for large scale social care programs.
The Need for Speed
HGS has identified five critical components of HGS EPIC™ Social Care experiences. Key among them is speed. Speed is everything in social media. Online expectations have increased and 57% of consumers now use social to get answers. On Facebook, 85% of consumers expect a reply in 6 hours; on Twitter, 64% in 1 hour. Yet, the average business takes over a day to reply!
Traditionally, many brands experience high volumes and have limited personnel to address them. Unfortunately, they end up spending a lot of time and effort sifting through posts, determining what's actionable, and tagging the posts for reporting. This reduces response times and causes unsatisfactory experiences.
Both resolution and response times are essential ingredients to creating HGS EPIC™ Social Care experiences. According to HGS' Executive Director, Social Care Practice, "The industry standard (response time to a post) is under four hours. We strive on most programs for an initial response time of fewer than two hours."
Harnessing the Power of Artificial Intelligence
HGS's use of artificial intelligence (AI) helps determine actionable content. AI removes all posts that are non-actionable, so that agents don't waste time on posts that are spam, news articles, re-tweets, etc… With HGS, an automated rules engine can be implemented to help tag posts and route them to the appropriate internal team—whether it's public relations, legal, HR, security or social customer care. Using AI to filter and dynamically route both owned and earned mentions to the best brand representative, enables businesses to be part of all key online conversations – fast.
Protecting the Company and Client Brand
For any BPO, it is critical to build and strengthen the brand equity of its social media solution. In the case of HGS, every client gets the same level of service, regardless of size. HGS is able to merge support solutions that fit its clients' budgets and goals, while continuing to offer a high level of expertise and laser focus on the client's overall success in social media customer care.
Therefore, it becomes critically important to track negative or threatening posts that have the potential to lead to a brand crisis.
The Final Word
Responding effectively to customers online to avert reputational damage has become a compelling, strategic imperative for action for businesses that have long served customers only in-person and by phone one-to-one.
HGS measures each specific social interaction, the outcome, and whether a post gained traction. If it did, how much? Was the brand successful defusing the situation? How did brand sentiment shift? How long did it take the team to identify and spot the issue? How long was the time to resolution?
Given its strong overall performance with HGS EPIC™ Social Care, Frost & Sullivan is proud to present the 2019 North America Customer Service Leadership Award in social media consulting and management to HGS.