Frost & Sullivan will host an interactive briefing discussing  the most hyped healthcare technologies of this decade such as artificial intelligence (AI) and blockchain
SANTA CLARA, Calif. (October 29, 2018) – Frost & Sullivan, the growth partnership company, announced today that it will host a live, complimentary Growth Innovation Leadership (GIL) briefing titled, "2019 Healthcare Predictions Unleashed – Growth Opportunities, Technology, and Trends," on Thursday, November 8, 2018, from 10:00 AM to 11:00 AM Pacific Time. The webinar will offer expert insight from Reenita Das, Transformational Health Partner and Senior Vice President, and Kamaljit Behera, Industry Analyst, Transformational Health, both at Frost & Sullivan.
For more information and to register for the webinar, please visit http://frost.ly/2v1.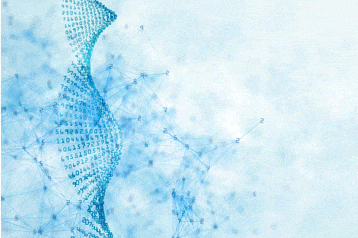 Favorable reimbursement policies for clinically relevant digital health applications will expand care delivery models beyond physical medicine. 2019 will be a reality check for two of the most hyped healthcare technologies of this decade such as artificial intelligence (AI) and blockchain.
Globally, 2019 will be a year of value-based care as we expect the outcomes-based care focus to globalize. Access to affordable and quality care will be a key political agenda for upcoming elections in emerging markets such as Asia, Africa, and Central and Eastern European countries. Non-traditional players with digital technologies, such as Amazon, Ali Health, Microsoft and IBM, will provide the required impetus to public health systems to ensure accessibility and affordability of care.
"During 2019 blockchain will move from perceived hype to an early commercial deployment especially demonstrating initial return on investment (ROI) across enterprise B2B focused initiatives. This will lure early adopters who have waited to finally jump on board creating the much-needed network effect in healthcare space," explained Das.
"Throughout 2019, AI and machine learning will further evolve human and machine interaction. AI will begin to see fruition, particularly in the imaging diagnostic and drug discovery applications. Moving forward, as clinicians start to embrace early AI applications healthcare industry will start to recognize the limitations of AI and explore the balance between machine-human intelligence,"  concluded Behera.
The informative webinar will cover key insights:
Learn how many of our 2018 predictions came true;
Gain insight into the critical issues affecting the healthcare industry globally; and
Identify new opportunities connected to the pharmaceutical, biotechnology, medical technologies, diagnostics, and healthcare IT sectors.
The event will also be recorded and available for on-demand viewing at http://frost.ly/1ti. 
About Frost & Sullivan
Frost & Sullivan, the Growth Partnership Company, works in collaboration with clients to leverage visionary innovation that addresses the global challenges and related growth opportunities that will make or break today's market participants. For more than 50 years, we have been developing growth strategies for the global 1000, emerging businesses, the public sector and the investment community. Contact us: Start the discussion.
For more information, visit www.frost.com or call +1 (877) 463-7678.
###
Contact:
Mariana Fernandez
Corporate Communications
+1 (210) 348.1012
mariana.fernandez@frost.com