The CDMO market is expected to reach $17.38 billion by 2022,finds Frost & Sullivan
Santa Clara, Calif. – November 12, 2018 – Numerous pharmaceuticals are turning to biologics contract development and manufacturing organizations (CDMOs) for both clinical- and commercial-stage manufacturing in order to deal with the growing demand for biologics and biosimilars, the capital-intensive nature of the business, and the complex manufacturing requirements. To optimally tap this demand, Bio-CDMOs are expanding their capacities through strategic acquisitions of small- to mid-sized participants with a specific technology, therapeutic, or service expertise.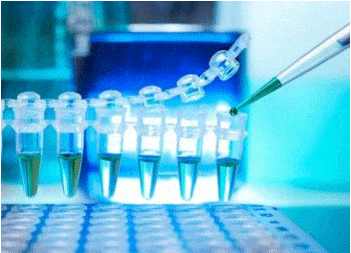 "With the growing patent cliffs in branded biologics, biosimilars are set to account for almost 15 percent to 20 percent of the business of Bio-CDMOs, thus presenting considerable opportunities in production and co-development," said Unmesh Lal, Program Manager, Transformational Health. "CDMOs are responding by providing value-added services such as regulatory support and engaging in early lifecycle stage projects."
Frost & Sullivan's recent analysis, Global Biologics Contract Development and Manufacturing Organization (CDMO) Market, Forecast to 2022, provides revenue forecasts for the global Bio-CDMO market as well as a breakdown by type of cell culture (mammalian vs. microbial) and service type (drug substance vs. drug product). Additionally, it presents insights into leading disruptive technology trends such as lyophilization, and process analytical technologies (PAT). This market is expected to grow from $9.28 billion in 2017 to $17.38 billion in 2022, at a compound annual growth rate (CAGR) of 13.4 percent.
For further information on this analysis, please visit: https://frost.ly/2v0.
"Disruptive CDMOs like Wuxi Biologics and Samsung Biologics are investing in single-use technologies whereas technology companies like Dassault Systemes and GE are providing IIoT solutions for key manufacturing processes," noted Lal. "In addition, CDMOs are adopting disruptive business models such as virtual biotech, out-licensing, and risk sharing, which could prove profitable in the long term."
Shifting market paradigms have also created growth opportunities for CDMOs in:
Industrial Internet of Things (IIoT) in Manufacturing: The widespread application of IIoT with IT-based solutions supports the establishment of connected value chains, reduces operational costs, and enhances production efficiency.
Designer Cell Lines: The emergence of designer cell lines, such as Chinese hamster ovary (CHO), is expected to propel the cell line development market to ~$10 billion in the short term.
Biosimilars Co-Development: Integrated biosimilar-specific business models will find high adoption as most companies transfer focus from biologics to biosimilars.
Single-use /Disposable Manufacturing: Recent developments across CAR-T cell therapies have shifted biologics manufacturing toward small-volume, high-value production employing single-use/disposable technologies.
Bioanalytical Development and Services: The rising relevance of bioanalytical services in biologic development is encouraging market participants to implement integrated laboratory management systems.
Global Biologics Contract Development and Manufacturing Organization (CDMO) Market, Forecast to 2022 is part of Frost & Sullivan's global Life Sciences Growth Partnership Service program.
About Frost & Sullivan
For over five decades, Frost & Sullivan has become world-renowned for its role in helping investors, corporate leaders and governments navigate economic changes and identify disruptive technologies, Mega Trends, new business models and companies to action, resulting in a continuous flow of growth opportunities to drive future success. Contact us: Start the discussion.
Global Biologics Contract Development and Manufacturing Organization (CDMO) Market, Forecast to 2022
MC9B-52
Contact:
Mariana Fernandez
Corporate Communications
T: +1 210 348 10 12
T: +54 11 4778 3540
E: Mariana.Fernandez@frost.com