Vendors are integrating advanced firewall solutions such as SD-WAN with their existing tools to support cloud environments, finds Frost & Sullivan
Santa Clara, Calif. – November 12, 2018 – In response to the rapidly changing threat landscape, next generation firewall (NGFW) and unified threat management (UTM) vendors have been rapidly adding novel technologies such as advanced malware sandbox (AMS) and endpoint detection and response (EDR) to their capabilities. These integration efforts are critical in the current security climate, as enterprise networks have been expanding to include cloud and virtual network environments. Onboarding remote employees, branch offices, Internet of Things (IoT) devices on these networks multiplies the number of vulnerability points, which creates a strong need for connected firewall solutions.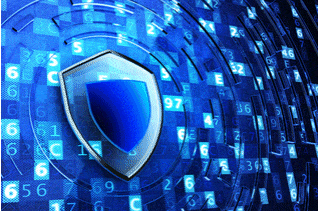 "The enterprise segment of the firewall market is poised for strong growth as IT organizations seek new protections like secure software-defined networking in a wide area network (SD-WAN), WiFi security, and advanced malware sandbox analysis," said Mike Suby, Vice President of Research at Frost & Sullivan. "As foundational network security platforms, firewalls are ideal for vendors to consolidate multiple security technologies and thereby, simplify the operations and deliver greater value to customers."
Frost & Sullivan's recent analysis, The Global Network Firewall Market, Forecast to 2022, assesses market drivers, restraints, as well as expansion opportunities for the firewall market. It identifies the leading vendors, analyzes the reasons for their success, and forecasts the future market size. The study also examines the functionalities offered by NGFW and UTM vendors.
For further information on this analysis, please visit: http://frost.ly/2xk
"The $6.2 billion firewall market is poised to grow to more than $10.8 billion by 2022, as firewalls are emerging the critical control points for a number of network security processes," noted Suby. "Furthermore, vendors are actively working on developing solutions that address real-world challenges such as budgetary restrictions and lack of expertise in operating cutting-edge solutions."
The United States and European markets are major markets due to their vast stores of sensitive data, but Asia-Pacific and Latin America have been developing rapidly, both technologically and economically. This points to significant growth opportunities for firewall vendors. The most successful vendors are likely to be those that can:
Use the cloud to integrate with a fuller suite of security technologies.
Offer firewalls that can be deployed inline within diverse network environments or integrated with third-party systems within a broader security architecture.
Provide bidirectional integration with vital security and network control points, which will enable the firewall to act as both the sensor and enforcement point.
Deliver high-end firewalls that include 100GbE ports and can support hundreds of Gbps of network traffic.
Address specific vertical requirements; for instance, IoT is increasing risks in emerging verticals such as healthcare.
The Global Network Firewall Market, Forecast to 2022 is part of Frost & Sullivan's global Network Security Growth Partnership Service program.
About Frost & Sullivan
For over five decades, Frost & Sullivan has become world-renowned for its role in helping investors, corporate leaders and governments navigate economic changes and identify disruptive technologies, Mega Trends, new business models and companies to action, resulting in a continuous flow of growth opportunities to drive future success. Contact us: Start the discussion.
The Global Network Firewall Market, Forecast to 2022
K310-74
Contact:
Francesca Valente
P: +54 11 4777 5300
E: Francesca.Valente@frost.com
http://www.frost.com