Next-generation Lightweight Materials en"lighten" Structures and Components
FOR IMMEDIATE RELEASE
Press Contact:
Kristi Cekani
Corporate Communications – Frost & Sullivan, Europe
P: +39 (0)2 4851 6133
E: kristi.cekani@frost.com
London, 7 November 2018 – Frost & Sullivan, the growth partnership company, announced today that it will host a live, complimentary Growth, Innovation Leadership (GIL) briefing, "Growth Opportunities in Lightweight Metals", on Tuesday, 13 November 2018, at 11 a.m. EST. The webinar will offer Frost & Sullivan's expert insight from Aarthi Janakiraman, Industry Manager, and Sanchari Chatterjee, Senior Industry Analyst, TechVision, Frost & Sullivan.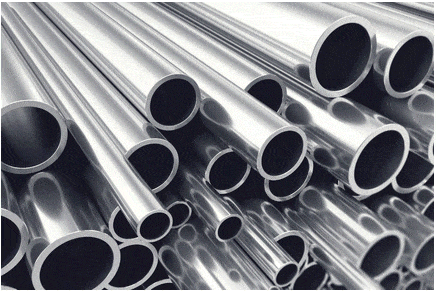 Lightweight metals are top of mind because they are targeted towards more energy-efficient vehicles and lighter components, catering to the strict legislations enforced to eliminate carbon dioxide emissions and deliver excellent buoyant properties, respectively. Lighter vehicles must be built to achieve higher energy efficiency, payload and to meet the legislative requirements. Medical device manufacturers and industrial components and other OEMs require light metals to design lighter components and structures. One way to achieve lightweighting is to replace conventionally used materials such as traditional steel with lighter metal alloys, metal foams and nano-enhanced metals with no compromise in the materials' performance or manufacturing costs.
"Across the globe, interest to replace steel and heavy metals such as copper and iron with potential lightweight alternatives is prominent", said Janakiraman. "Heat-treated, ultra-high-strength cast aluminum alloys to attain super-high tensile strength have been very popular globally. However, evolution of metallic foams, ultra-high strength steel and other light metals such as titanium would open up new arenas within the lightweight metals space. Let's find out which new Lightweight metals will be trending and which industry would benefit the most from these lightweight metals. Let's also dig in to some of the emerging opportunities for lightweight metals in the next seven years".
Join us to gain a more comprehensive understanding of emerging lightweight metals that can disrupt material use across all industries.
Expert Insight You Don't Want to Miss:
Explore ultra-light materials and technologies that create cost-effective energy efficiency.
Identify the key multifunctional attributes that the best lightweight metals can offer.
Discover the key companies to action and growth opportunities.
For more information and to register for the webinar, please click here.
About Frost & Sullivan
Frost & Sullivan, the Growth Partnership Company, works in collaboration with clients to leverage visionary innovation that addresses the global challenges and related growth opportunities that will make or break today's market participants. For more than 50 years, we have been developing growth strategies for the global 1000, emerging businesses, the public sector and the investment community. Contact us: Start the discussion.